The term 'BC bud' has become synonymous with fresh, high-quality, top-tier cannabis.
But if you're not familiar with The Great White North – aka Canada – its geography and the abundance of righteous reefer that it has to offer, the term may have you feeling confused!
If you don't know, BC stands for British Columbia, the Canadian province on the west coast famous for its natural beauty, progressive lifestyle and laid back culture.
However, in recent years, it has also gained significant traction as one of the largest, most successful cannabis producers, not only in the country but in North America.
So, what makes BC bud so desirable and highly-sought-after? That's what we're here to talk about!
Today, we're outlining the bodacious benefits of beautiful BC bud.
What is BC Bud?
We've already touched on it a bit, but, essentially, BC bud is the name given to cannabis grown, cultivated and packaged in British Columbia, Canada.
BC has the reputation of being one of the most visually-captivating regions of the world.
With its cascading mountain ranges, extensive evergreen forests, vibrant ocean views and temperate climate, it's the optimal destination for people looking to get back in touch with nature and indulge in a deeper appreciation of the outdoors.
BC also has one of the most open-minded and welcoming attitudes regarding medicinal and recreational marijuana use.
Even before nation-wide legalization, some of the most passionate advocates for this cause were in BC!
However, while the province is widely known for its cannabis nowadays, the BC bud industry actually stems from the alcohol industry. Initially, BC bud was the name of a lager launched in 1931 by Coast Breweries Limited, an association based out of Vancouver.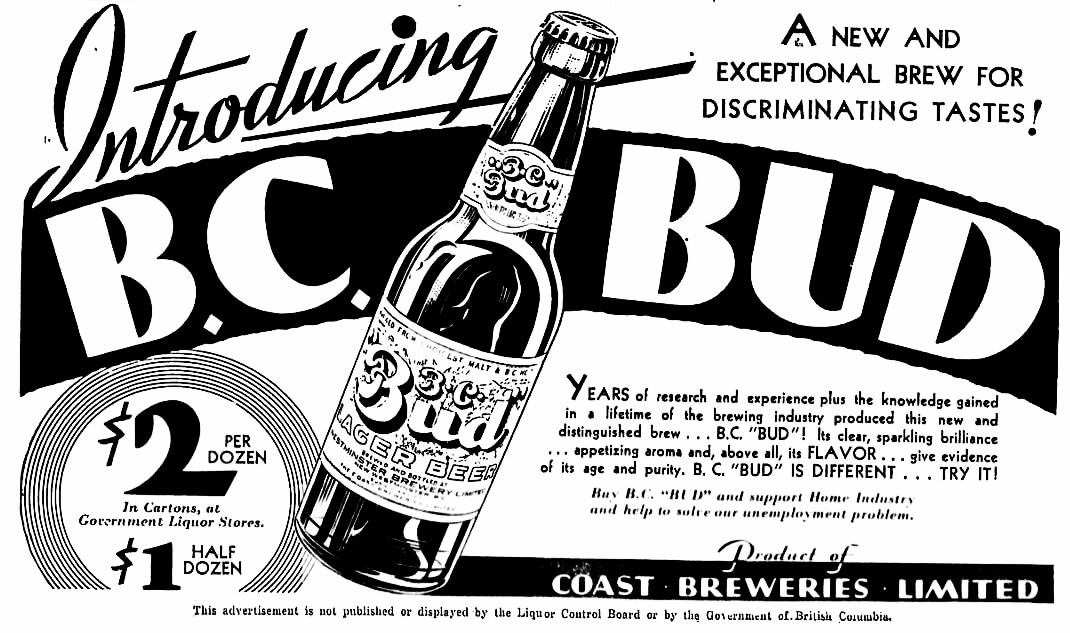 The initial ad advertised the beer's "sparkling brilliance, appetizing aroma and, above all, its FLAVOR," stating that "B.C. "BUD" is different…Try it!"
Little did they know that these characteristics would soon also apply to a different kind of BC bud, and they still ring true today!
The meteoric rise to fame of BC bud lager was partially due to people smuggling it south of the border to satisfy the thirsty needs of Americans during the United States' prohibition era.
So, it isn't all that surprising that the name seeped its way into the cannabis community some 30 years later. That's when the story of its cannabis moniker as we know it today came to be. This backstory also involves our neighbours down south.
However, in this instance, it surrounds people seeking refuge in BC to escape the draft for the Vietnam War.
Once they arrived in beautiful BC, they discovered that the region had a far more tolerant view of weed use, with lax law enforcement to boot!
This counter-culture took root just as quickly as their famous BC bud crop continues to thrive to this day!
What Makes it so Great?
Sprouting from humble beginnings, the BC cannabis community continues to thrive thanks to a perfect storm of ideal environmental and social factors, including:
Climate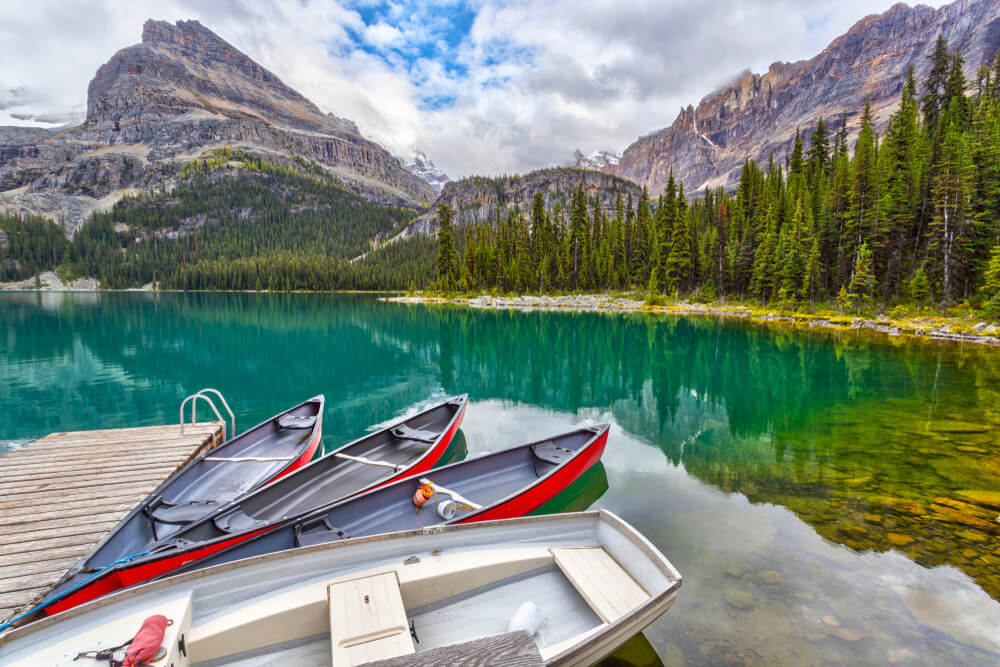 With crisp, clean air, pure mountain spring water and naturally rich soil, multiple regions across the province see prosperous pot-growing potential.
In particular, the Kootenays, a region in southeastern BC, is commonly referred to as the traditional home of BC bud. It's widely recognized as one of the most fertile growing environments, not just in Canada across the world.
Another example of ideal growing conditions would be the Okanagan Valley, which is known for its beautifully warm temperatures that are conducive to successful dank weed cultivation.
In general, BC possesses an environment that is not only hospitable to cannabis cultivation but encourages it.
Depending on where you are in the province, you could experience up to 57 inches of rain per year. However, regions such as North Vancouver might see upwards of 99.3 inches per year and Tofino, on Vancouver Island, experiencing a whopping 128.8 inches.
For context, to be considered a temperate rainforest, a forest must receive at least 55 inches of rain a year. So, it's safe to say that BC falls under that category.
This ample amount of rainfall fosters plant growth and increased crop yield. That, combined with typically hot summers and calm yet mild fall seasons, creates some of the most environmentally-resistant and resilient strains available on the market.
Community
As we said before, one of the most significant contributions to the creation of the now thriving BC cannabis community was the more lenient attitude regarding legal enforcement.
Before October 2018, possessing, producing or using weed in Canada was illegal. However, unlike other regions of Canada and the United States with stricter, more villainizing policies, BC's law enforcement was much laxer.
This breathing room allowed for further experimentation for growers to share the various phenotypes they've produced and join forces to crossbreed them with other people.
The collective effort of BC cultivators working diligently to combine the most potent and desirable lineages and genetics led to the creation of some of the most popular cannabis strains available today, including but not limited to: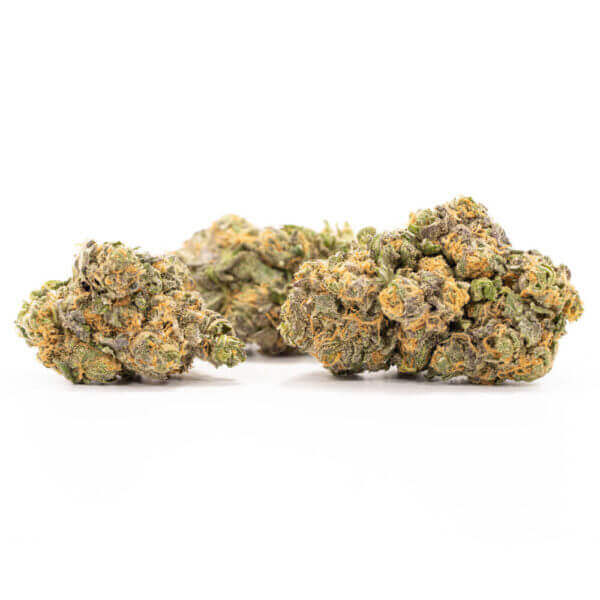 Cash Culture
With objectively desirable growing conditions and more room for experimentation, BC bud has become an important cash crop for the province's overall economy.
In this sense, legalization was not just an advantageous pursuit for those who enjoy reaping the benefits of cannabis. It was also a worthwhile cause in the eyes of politicians and government representatives who saw the substantial potential in how much of a profit pot could provide.
Many people argue that the money-making prospect was the driving force behind the province's more lenient attitude. With a more hands-off approach, growers had ample time to develop their techniques.
The resulting products are items that the growers and now the government can cash in on, which, in the eyes of some, is a win-win situation.
Where to Get the Best BC Bud
BC bud products are some of the most popular strains of cannabis currently available on the market. But where can you get your hands on some?
At Herb Approach, we offer a vast assortment of cannabis flower, concentrates, edibles and more to suit any kind of weed need! We pride ourselves on putting the customer first and supplying quality products without the high price tag through offering daily deals to help you achieve the most bang for your bud.

Among many other producers, we also work with British Columbian cultivators who have had a storied history of growing the best BC bud in the province.
Indulge in the best that BC has to offer and find out what all the fuss is about by adding some BC bud to your stash box!
We guarantee that it's an experience you won't soon forget!
For more information regarding cannabis products, consumption methods and culture, please continue to check in on the Herb Approach blog as your one-stop shop for all the latest weed news, trends and must-tries!