When most adults think of taking a vacation, they imagine something warm, by the beach with lots of boozy beverages. That's all fun and games until you've had a few too many wobbly pops and you wake up with a killer weed hangover that makes you stay in your room devouring pizza. Why not experience a vacation where cannabis is the relaxant of choice. Welcome to the world of Bud & Breakfasts, the new wave of marijuana tourism sweeping the world.
Sign me Up
Most accommodation you'll find for a trip won't let you smoke cigarettes in the room, let alone cannabis. Thanks to Bud & Breakfast, those dreams of hot boxing your hotel are now realities. Started in 2015 with just 30 locations, Bud and Breakfast is the first 420 friendly accommodation rental platform.
It's basically Air B&B, with owners allowing marijuana to be consumed either inside or on the balcony. Many rentals will come with a few grams of welcome pot as a courtesy to the guests staying. I'll take that over a continental breakfast or bath bombs any day.
Rentals aren't limited to apartments, there are also full on resorts, chalets, and penthouses available to be smoked out. Depending on your budget and preferences, there are locations all over the world. From Denver, Colorado to Jamaica and Uruguay there's a locale for everyone.
Each rental has a thorough description, pictures, and reviews so you're not left in the dark. Make sure to check what other people have written about their stays and experiences!
5 Star Cannabis Experience
Bella Vista Estates, Steamboat Springs. USA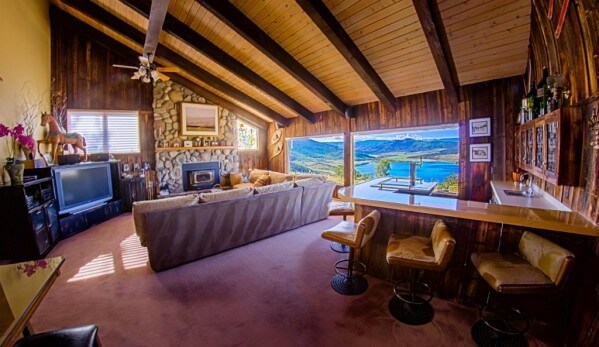 For a cool $2500 US a night you can stay in this piece of heaven. Bella Vista is more of a retreat then a Bud & Breakfast. Although for a group of cannabis enthusiasts who live in a marijuana free region this may be perfect.
"Across 7 acres, Bella Vista's 3 homes include 9 bedroom suites, 3 fully appointed kitchens, ample room for recreation and quiet time, and a priceless view of the Rocky Mountains. Your reservation promises complete serenity and privacy, yet downtown Steamboat Springs is conveniently only 10 minutes away."
Tek Time, Montego Bay. Jamaica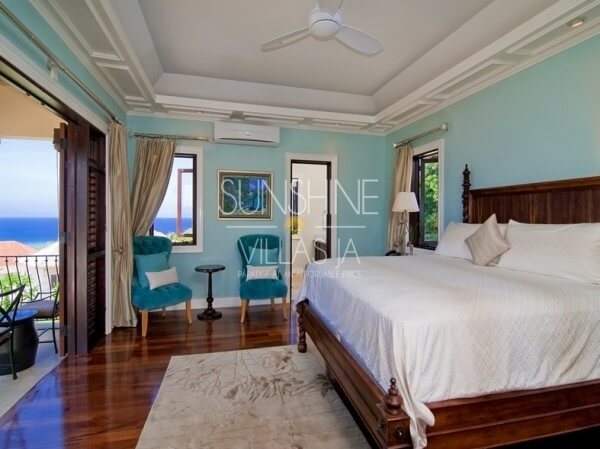 Tek Time in Montego Bay is one of Bud & Breakfast's most popular destinations, and rightfully so. Right beside the beach, this slice of paradise will make you never want to leave.
"Nestled on the golf course of the prestigious Rose Hall Estate this luxurious villa offers spectacular views of the turquoise waters of the Caribbean Sea and the surrounding hills. Sweeping palm trees welcome you up the driveway. Birds of Paradise, orchids, heleconia, sea grape and an ivy covered boundary wall with ferns and dry windblown rocks gives a feeling of being one with nature."
Cutting Costs
If you would like to enjoy a 420 vacay but don't want to break the bank there's plenty of options. Save money on accommodation and spend it on weed!
Downtown Penthouse, Boulder. USA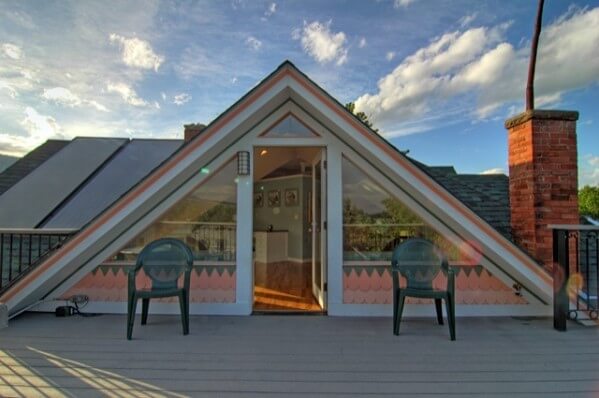 Boulder is quickly becoming an outdoor enthusiasts haven in America. And with recreational cannabis legal you can relax on the patio after a long day smoking a doobie.
"One block to nearest dispensary!! Enjoy beautiful Boulder from the best location possible, right downtown, atop a recently renovated historic 1880's Victorian home. This light-filled third floor penthouse offers the best views, beautiful accommodations and the ultimate in convenience for the vacationer, visiting professional or artist seeking a quiet retreat."
Hawaii Bud & Breakfast, Hawaii. USA
Nestled in plenty of vegetation, Hawaii Bud & Breakfast is perfect for the stoner that loves being surrounded by greenery.
"Lovers cottage above an exotic fruit orchard. Private stand alone cottage on the back of property bordering Hawaiian State Land."
Canna Tourism, An Expanding Market
The legalization and decriminalization of marijuana are becoming a widespread topic with more and more countries following suit. This opens up the doors for the earliest reformers to bring in marijuana inspired tourism.
With a deeply embedded pot culture, Jamaica is going forth with becoming a marijuana tourism hot spot, if it wasn't already. The government has proposed selling cannabis, up to 2 ounces in the airports for travellers when they arrive. This would be the first of its kind to take shape. Giving a country with few exports another stream of income to flourish from.
Wherever in the world you are, no matter your countries weed policies, there's a safe haven for you!