As the COVID-19 restrictions are gradually beginning to lift, and summer is gracing us with its presence, many tokers are starting to become hopeful for travel plans ahead, and what better way to relax and unwind than at a beautiful, cannabis-friendly bud and breakfast?
You know how it goes. The sun is shining. The good times are rolling. So what could take that whole summer-loving feeling to the next level? Weed, of course!
Since widespread legalization in Canada in 2018, there has been a massive increase in cannabis tourism, with a bud and breakfast being the ideal locale for like-minded stoners to mellow out with some Mary Jane.
Today, we're outlining some of the best bud and breakfast locations to check out and how cannabis tourism in Canada continues to evolve into an ever-growing industry for tourists and weed enthusiasts alike.
Get ready to book your next trip of a lifetime!
What is a Bud and Breakfast?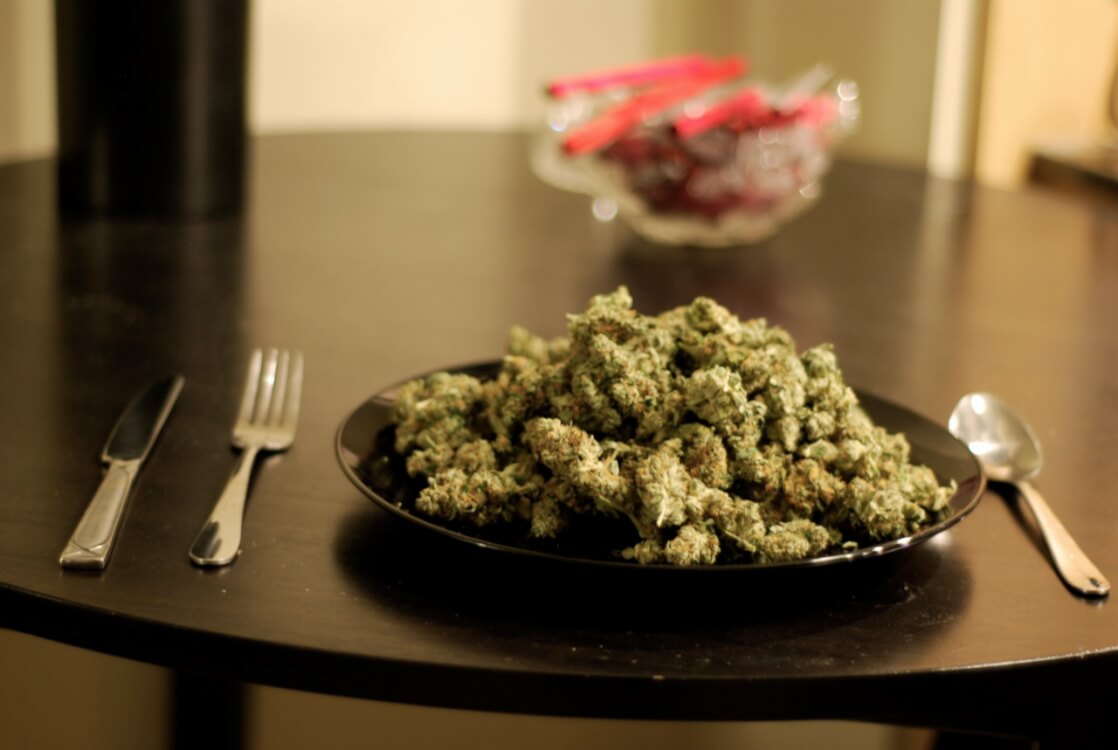 Across Canada and select states in the United States, cannabis tourism has blossomed from an understated, hush-hush secret kept on the down-low to a fully formed sub-industry that continues to grow and thrive.
From cannabis cooking classes to weed-oriented yoga retreats, the impressions that cannabis once had as an untrustworthy and dangerous drug have shifted from that to a healing, therapeutic and mind-altering substance that provides relief and peace of mind. 
Another trend within this sub-industry lies in the accommodation sector, specifically in bud and breakfasts.
A fun play on the existing travel term bed and breakfast, bud and breakfasts are 420-friendly establishments where guests can find comfortable lodging while also having the flexibility to use cannabis and cannabis-infused products at their leisure.
Click here for more information on what 420 means, how this term originated and what tokers do to celebrate it!
Like their conventional namesakes, these places are typically operated by locals and situated in a secluded, serene area. However, there are also more urban examples, as well!
The 'owned by locals' part is particularly important because, most of the time, this means that the bud and breakfast is hosted on private property. This loophole is what allows bud and breakfast establishments to permit legal cannabis.
Since they're located on private properties, guests don't need to worry about racking up expensive fines for smoking in their rooms.
Essentially, a bud and breakfast business is not subject to bans or fines for public consumption, which draws many tokers from far and wide to these locations. 
Cannabis Tourism in Canada
According to Grand View Research, the global legal cannabis market size is anticipated to reach USD 70.6 billion (87 billion CAD) by 2028. Additionally, according to Forbes, adult-use cannabis sales increased substantially in 2020, from roughly $1.2 billion in 2019 to $2.6 billion in 2020.
Even further still, adult-use sales are set to grow an additional 60% by the end of 2021!
The cannabis market in Canada is massive, with what seems to be an only upward trajectory. In other words, Canada anticipates seeing A LOT of green in more ways than one.
Still, how much of this marijuana money will siphon to the cannabis tourism and a bud and breakfast sector? 
Well, it depends.
According to an opinion piece published in the Edmonton Journal by Nathan Mison, the co-founder and CEO of Diplomat Consulting, the co-chair of the National Cannabis Working Group with the Canadian Chamber of Commerce, the chair of the Alberta Cannabis Council, and the chair of the International Cannabis Council, Canada should greet the cannabis tourism industry with open arms:
"At a time when policy-shapers are looking for new ways to generate economic growth, particularly for the struggling tourism and hospitality industry where some businesses are reporting losses between 61-100 percent, there is ready-made opportunity within the cannabis sector."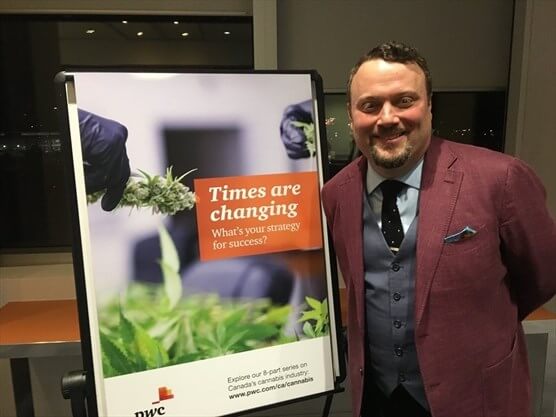 Mison continues that all that's necessary for unleashing this economic opportunity is "a little creative thinking from policymakers and some red-tape reduction, particularly at the provincial level."
Especially in the wake of the devastation incurred by the COVID-19 pandemic, which decimated the hospitality and travel sectors, Mison argues that cannabis could be just what the country needs to receive the green light, so to speak, to revitalize the industry.
Examples of revenue-generating ideas he posits include restaurants offering guided cannabis culinary experiences where guests can participate without the presence of alcohol, with cannabis-infused dishes highlight "Canada's regional agri-food specialties."
Additionally, Mison suggests that lounges could offer guests dosage-controlled, non-combustible infused products and beverages similar to how booze is served at bars across the country.
Furthermore, major events like sports and concerts or conversions could establish pop-up cannabis retail and consumption areas. These sectioned responsible consumption locations would allow adults of legal age to enjoy cannabis, similar to how they would enjoy booze at a concert or hockey game.
"The opportunities are endless. We just need politicians who are creative enough to see them and decisive enough to take action on them."
Ultimately, only time will tell. However, a growing group of supporters support Canada establishing the first regulated cannabis tourism and hospitality industry in the world as an effective method for diversifying and bolstering the country's economy.
Curious which countries and cities around the world embrace the green leaf just as much Canada? Check out our full guide on cannabis tourism to find out.
Canada's Best Bud and Breakfasts
So, where are the best cannabis-friendly bud and breakfast locations in Canada for those looking to take a trip to, well, take a trip?
Below, we'll tell you about a few of our favourites!
Green Cedar Retreat – Tofino, BC
The Green Cedar Retreat is ideal for discovering the best of what the west coast of beautiful British Columbia has to offer.
This luxury bud and breakfast is located in the surf-haven of Tofino and is a retreat surrounding integrating cannabis and forming a connection with nature and the great outdoors.
Situated between the various beaches and attractions of the adorably quaint little town, guests come equipped with tea/coffee, fridges, an en-suite bathroom and a shared jacuzzi, barbeque and fire pit.
There is no shortage of cannabis-friendly locations to spark up and take it all in!
Smoky Pines – Thedford, ON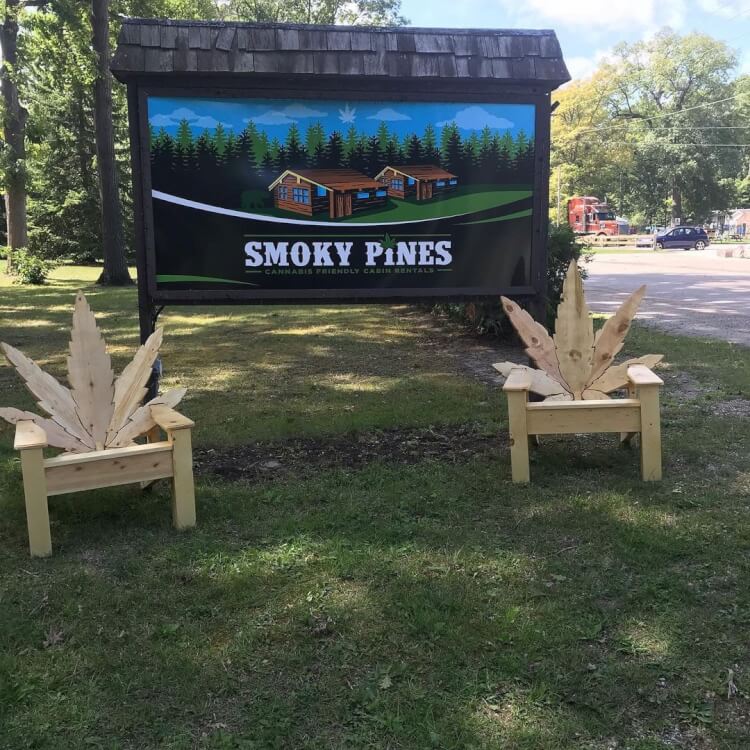 Smoky Pines is a place "where friends and marshmallows get toasted at the same time"! With an intro like that, do you need to know any more? In case you do, we've got you covered!
Located in Southwestern Ontario in the delightful community of Thedford, Smoky Pines is the first set of cannabis-friendly cabin rentals in the region, just a few short minutes from the beautiful shores of Lake Huron and right next to the Pinery Provincial Park.
This bud and breakfast is ideal for tokers looking to get lost in the wilderness (safely, of course!) and enjoy nature. While you're free of judgement and shaming in your weed consumption, their only request is to keep smoke out of the cabins.
Even still, who doesn't love to get stoned in the great outdoors?
Rock the Joint – St. John's, NL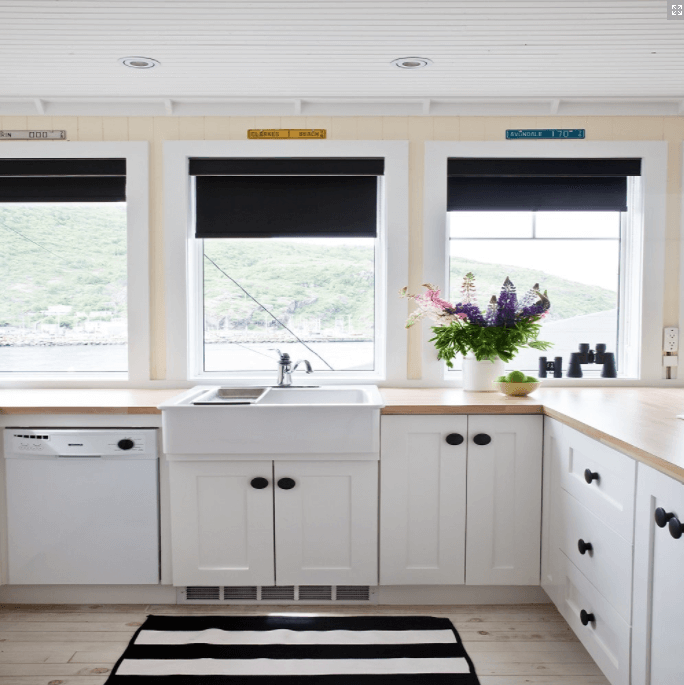 Situated on the most easterly exotic island of Newfoundland, affectionately known as "the Rock," St. John's is a once-in-a-lifetime getaway for cannabis lovers.
The oldest European city in North America, St. John's, is abundant with art, culture and live music scenes that can all be enhanced with a toke or two. Rock the Joint is a house that shares a property line with the gorgeous Signal Hill National Park.
Users can have "exclusive use" of the entire coastal home and be hooked up with experts from the global leader in Canopy Groth's "Tweed" to give you the lowdown on all things Canadian and New Brunswick bud has to offer.
Whether you're after breathtaking views, delicious restaurants, shopping or traditional Irish pubs, Rock the Joint is just minutes away from all of the action.
The house itself comes with "ultra-comfortable" beds, 400+ thread-count Egyptian cotton bed linens, two HD TVs with premium cable, including HBO, hi-speed wifi and a sound system with iPod connection.
This cannabis-friendly paradise has everything a stoner's heart could desire!
Bud and Breakfast – Herb-Friendly Hotels
While the cannabis hospitality industry is still in its infancy, with how the tides are turning, regarding the impressions of cannabis as a whole, the market contains a ton of untapped potential just ready to be utilized.
Pair that with COVID-19 restrictions gradually easing up. Who knows where this summer and those after will bring!
Where is your next cannabis-infused adventure? What is your dream dank destination? Let us know!