Fluffy and tender on the inside and perfectly golden-brown on the outside, Cannabis French toast makes for an indulgent breakfast option. With a side of cannabis in the morning its the perfect recipe for a wake and bake! It's also easy to make and delicious. In addition, you can make it in no time using ingredients you probably already have on hand. All you need is a frying pan.
Ingredients

French toast can be made with just eggs and bread, although we'll discuss some variations later on, including how to add cannabis to your favorite Wake and Bake french toast recipes.

Bread for Cannabis French Toast
You can employ any sort of bread, but white or neutral flavored breads are optimal. Sweet breads such as panettone, Hawaiian bread, cinnamon raisin bread, and other sweet styles are terrific for French Toast, and they perform exceptionally well.
Milk
Chefs typically prefer whole milk for its superior flavor, but you may opt for low-fat or non fat milk instead. You may even substitute vegan milks like almond milk or soy milk. 
Seasonings for Cannabis French Toast
There are many optional seasonings you can add to French toast to enhance the flavor. You can add cinnamon, nutmeg, vanilla or other extracts, sugar or other sweeteners, or any other ingredient you prefer to experiment with.

Cannabis for French Toast

I used cannabutter or cannabis-infused oil to add the marijuana to the French toast in the recipe below. Be sure to check out the links on how to make these cannabis cooking necessities. 

Check out some of our Cannabis Products here!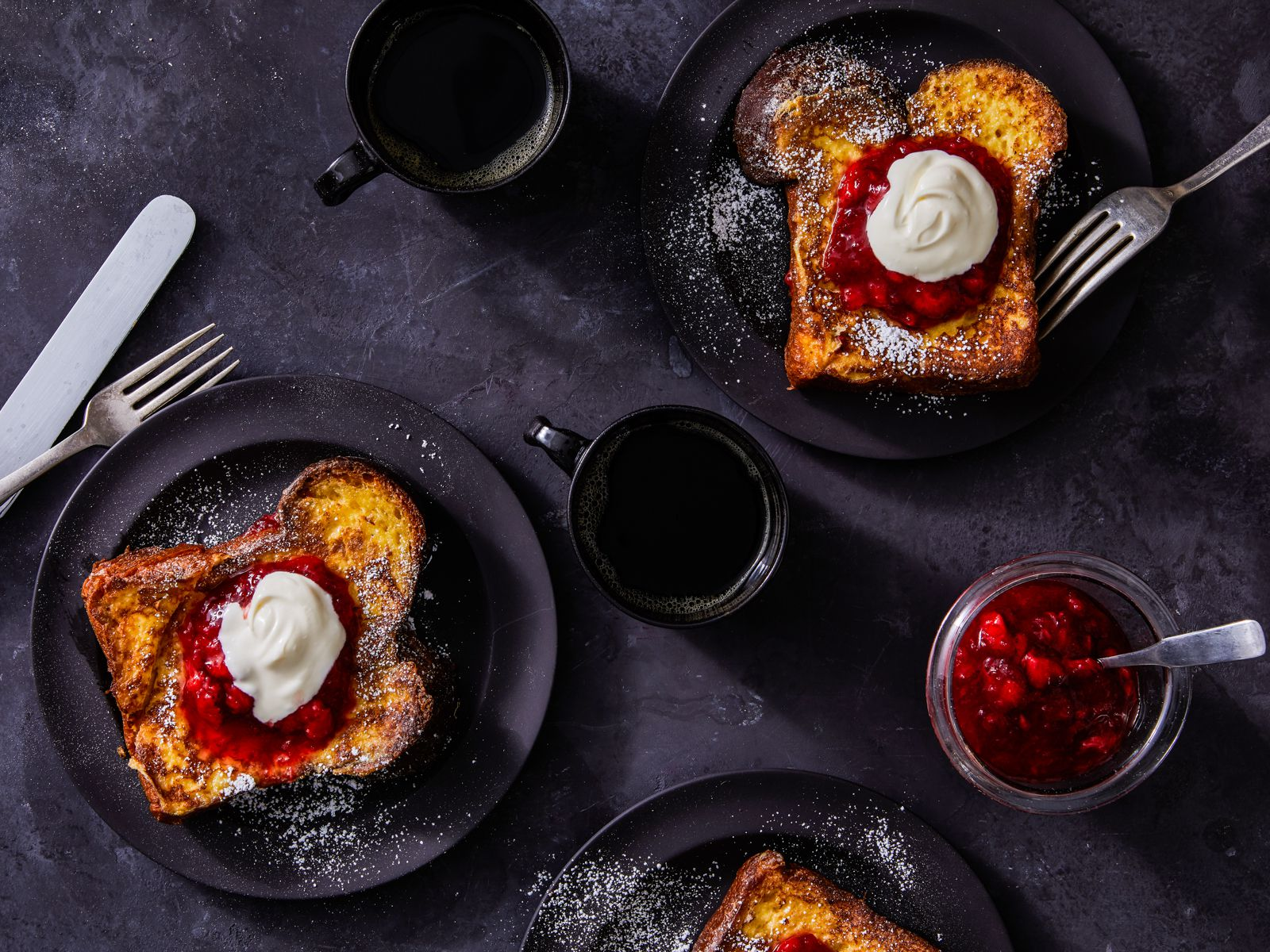 INGREDIENTS:
1/4 cup milk 

1 teaspoon sugar optional

1/4 teaspoon cinnamon or nutmeg optional

1/2 teaspoon vanilla extract optional

2 teaspoons cannabis infused butter or coconut oil melted, see notes above for other options

4 slices bread see notes above

1 Large Egg

Cannabis Oil / Cannabutter
INSTRUCTIONS:
Preheat a lightly greased large skillet or griddle to medium heat. (With Cannabutter or Cannabis Oil)

Whisk all the ingredients together except bread until combined.




Dip each slice of bread in the egg mixture, turning to coat both sides evenly. 

Brown bread slices on a nonstick griddle or skillet on medium heat until lightly browned, about 2 minutes per side.

Serve immediately with your favorite toppings.