Does talking about CBD recipes conjure up images of bitter tasting oil and astringent tinctures? Are you scared and feel uneasy at the prospect of CBD medicated cookies that taste strongly of weed?
Don't worry, we are too. While there's an abundance of recipes that can be made with cannabis, the availability of tasty CBD recipes are still relatively rare. After all, most medical patients prefer medicating with edibles such as capsules, tinctures and sometimes vapes as well.
You might be jealous of your friends making potent weed drinks, baked goods and oils on their own but we're here today to tell you that you no longer have to feel left out anymore.
With these 5 CBD recipes, you'll be able to enhance your medication routine in fun, tasty and creative ways while also ensuring that you'll be able to get your daily dose of CBD.
Let's get into it!
Honey CBD Tea
Thought cannabis tea was the only kind of tea that you could make? Think again.
Cannabis tea made at home with psychoactive, THC packed weed will definitely get you high, but what if you're looking for something more calm and soothing?
Enter Honey CBD tea.
Unlike cannabis tea, this CBD tea won't be bitter, taste strongly of weed or get you high. One mug of this soothing tea will give you all the CBD that you'll need to keep yourself on top of your medication game.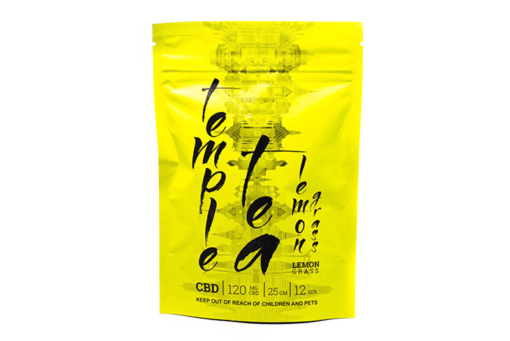 While you could purchase a pack of CBD Tea mix that comes packed with CBD already, we're going to show you how you can make your preferred type of tea, be it Chai, English Breakfast or Earl Grey while elevating it at the same time.
Here's what you'll need:
Your favorite tea
Hot Water 
To make some Honey CBD Tea, all you need to do is brew a cup of your preferred tea of choice and simply stir in tablespoons of Medicated CBD Honey to your liking! Each jar of medicated CBD honey contains 80mg of CBD, with each tablespoon containing roughly 3.3mg. With Medicated CBD Honey, you'll be able to enjoy your favorite tea with the warm, sweet taste of honey and the soothing effects of CBD as well!
Baking with CBD
While it's easy to bake with THC and to infuse the psychoactive substance into your baked goods, the same unfortunately can't be said when it comes to CBD – until now.
This one is for the chocophiles and CBD users amongst us.
We're talking about CBD Dark Chocolate. Made with only premium dark chocolate and CBD isolate, each bar is lab tested to contain a maximum of 200mg of CBD per bar and 20mg of CBD per serving.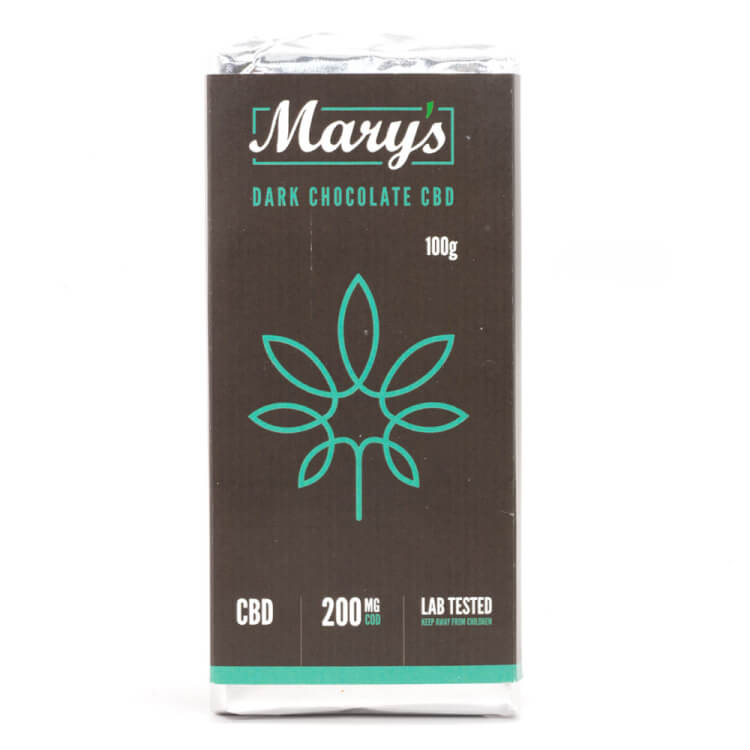 Extracting CBD from flower and other conventional methods is a difficult process, which explains why there hasn't been much endeavor in the realm of CBD edibles and baked goods. With this infused bar, the possibilities are nearly endless (as long as you're a lover of chocolate!)
Whether it's a chocolate ganache, some cookies or even a mug of hot chocolate, this bar of dark chocolate can be easily melted down and incorporated in any recipe that calls for chocolate. Use a double boiler to gently make the chocolate malleable before infusing with your recipes.
CBD Cooking Oil
You might have heard of THC cooking oil, but CBD oil tends to be a bit more rare. Like we've mentioned before, CBD infused products are few and far between so it's really up to us to take matters into our own hands. With some CBD cooking oil, you could turn all of your recipes into CBD recipes!
The process actually to make this infused oil could not be any simpler
All you'll need are
A carrier oil such as Coconut MCT oil
CBD isolate are crystals of CBD that have been extracted, refined and isolated from the cannabis plant. It's the closest thing to pure CBD that manufacturers have come close to producing with potency levels approaching that of 99%.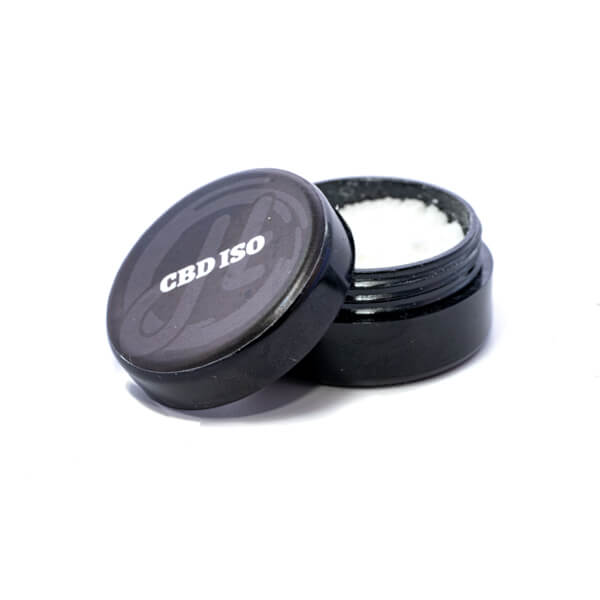 Isolate is already decarboxylated, so it's ready to be infused wherever it needs to be without any outside interference.
To infuse isolate into your carrier oil, you'll need to use a double boiler. Generally, 1 gram of CBD isolate will require 1-2 teaspoons of carrier oil.
To infuse, fill a large pot halfway with some water before placing a smaller pot on top. Make sure that this smaller pot is not touching the water blow and that there is at least an inch of clearance between the pot and the water below. Bring the water to a low boil over medium heat and add your carrier oil and CBD isolate into the small pot.
Once added, stir for 10-15 minutes or until the isolate is completely incorporated.
Voila! You just made CBD Cooking oil. Try experimenting with different cooking oils to find one that suits your CBD recipes preferences and tastes. We find that coconut MCT oil is the most effective in carrying the effects of CBD over.
CBD Gummies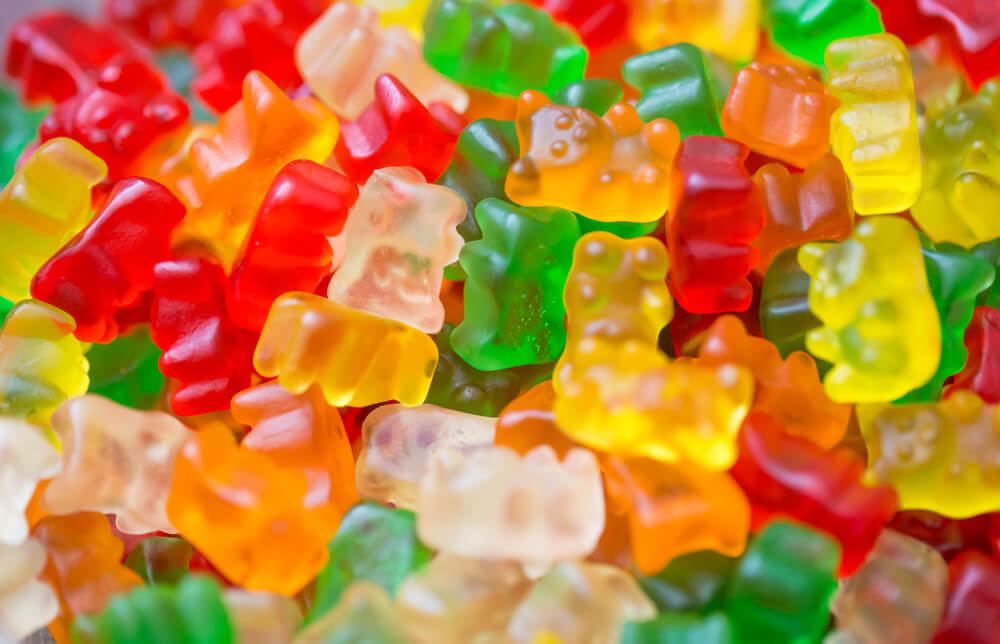 Not a fan of the abundant sugar and flavourings included in conventional gummies that you buy online? Want to control the sugar levels while also enjoying your favorite flavours? Try your hand at making some CBD gummies at home!
Here's what you'll need
Gummy Molds
Gelatin
Fruit Juice
Honey (optional)
Food Coloring (optional)
Begin by adding ½ cup of gelatin to a glass bowl, then bring 1 ½ cup of fruit juice and a teaspoon of honey (optional) to a low simmer before removing from heat and incorporating it into your gelatin.
Let this mixture chill for 5 minutes before adding CBD isolate to the mixture. You can use as little or as much as you'd like! This will also be a good time to add in your food colouring.
Once your isolate is added, pour the mixture into your gummy molds and refrigerate until firm.
After they're set, just pop them out and enjoy! Depending how much isolate you decide to add to your gummies, they can either be 5mg a pop or 25mg a piece. Experiment with different amounts to find one that works best for you!
CBD Coffee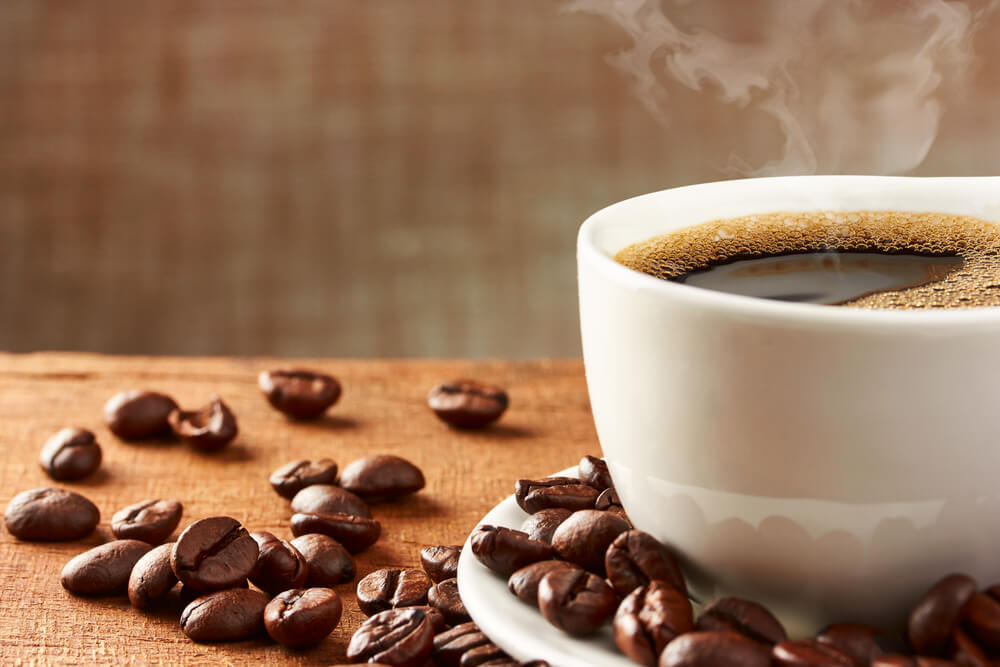 Sure, you could buy the prepackaged stuff but why do that when you can make your favorite brew and infuse it with your own desired amount of CBD instead?
This recipe, again, uses CBD isolate. If you haven't gotten your hands on some CBD isolate yet, what are you waiting for? It's obvious from this write-up alone that this CBD concentrate is highly versatile and able to be used in a variety of applications so if you're big on CBD, consider picking up a few grams yourself!
Now back to the topic at hand – CBD coffee is incredibly easy to make. All you need is a mug of your favorite coffee and some CBD isolate.
Brew your coffee and add in the desired amount of isolate to the mix and you'll have a mug of CBD coffee ready to be enjoyed! It's a simple recipe but hey, the best things in life are simple!
Concluding Thoughts on CBD Recipes
Great tasting CBD recipes are few and far between so it really comes down to medical patients like us to start contributing to this humble body of knowledge. You might have noticed that many of our recipes include CBD isolate in them. As an incredibly versatile concentrate, it's difficult to imagine a recipe that doesn't make use of CBD isolate's incredible ease of use and incorporation.
If you want to make CBD recipes, you'll need to pick up some CBD isolate. Pick up a few grams and try making some of these CBD recipes yourself! You won't be disappointed.