CBD spray is just one of the many medication choices available on the market today. From traditional products such as CBD vape pens to more eccentric options like CBD chocolate and CBD topicals, we are spoiled by the variety of products available to us.
If you're looking for a clearer understanding of what CBD spray is and whether it's right for you, you're in luck! We're here to spell it out for you.
Keep on reading and find out everything you need to know about CBD and CBD sprays, what they are and the benefits they carry!
What is CBD?
Cannabidiol, more commonly known as CBD, is one of the two major cannabinoids of the marijuana plant. 
Unlike tetrahydrocannabinol (THC), the other popular compound of the cannabis plant, CBD does not have any intoxicating properties and doesn't induce high.
CBD vs THC Differences – Is it a Rivalry or Perfect Match?
For this reason, it's commonly used to manage various medical and health conditions provided below.
The Benefits of CBD
CBD may potentially help you with:
anxiety

depression

chronic pain(s)

epilepsy

insomnia and more
All of the above mentioned are backed up by research and have been studied to prove effectiveness. However, more and extensive research is needed to avoid ambiguity about the benefits of this amazing chemical compound.
Using CBD sprays also has a few drawbacks, and there are certain side effects that some people experience might experience:
diarrhea

fatigue

changes in apatite

dry mouth (

cottonmouth

)

changes in weight
With all that being said, CBD is still ridiculously safe. Millions around the world use CBD in their everyday life. Just make sure to take a slow start when using CBD and observe how you feel before increasing your dose! 
What is a CBD Spray?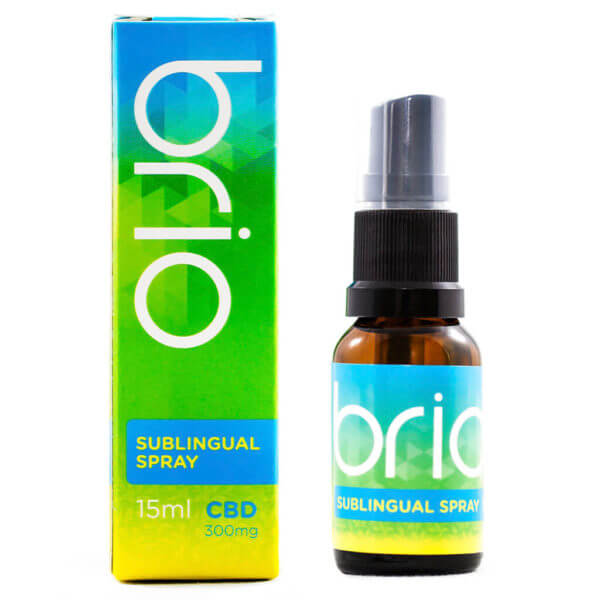 A CBD spray is an oral spray containing CBD extracts and ethanol alcohol to accentuate the effect of cannabinoids.
While providing quick absorption and effect, this spray isn't yet as popular as other forms of the compound like oils or gummies and thus can sometimes be a bit harder to find.
That being said, while other forms of CBD might be more popular and luring, CBD spray still has its benefits and advantages.
For starters, CBD sprays tend to be flavourless compared to their psychoactive THC counterparts. If you're not a fan of the pungent, sometimes bitter taste that other weed-infused products have, then a CBD spray is a great alternative.
Here are some other benefits that a CBD spray can offer: 
What are the Benefits of Using CBD Spray?
The use of CBD spray has its own pros in comparison to other consumption methods. Let's review some of them below.
It's Healthier
Unlike other CBD-consuming options such as smoking and vaping which have the potential to damage airways and lungs, oral sprays are combustion-free and are easier on your lungs and airways.  
Additionally, since CBD sprays are administered directly into the mouth, you also won't be leaving behind any lingering smoke or vapour. 
It Saves Time
CBD sprays save a lot of time while also staying discreet. CBD edibles, which are easy to consume under the radar, can take a long time to activate and kick in. Before the invention of CBD sprays, the only fast, reliable choice of medicating with CBD was to either smoke it or vape it. 
Since CBD sprays are administered sublingually beneath the tongue, they're able to penetrate into our bloodstream faster to produce their effects. 
All you have to do is take out the bottle from your pocket or your bag, spray it in your mouth, and wait for a few minutes for the effects to kick in. As simple as that!
It's Convenient
The oral spray comes in a small, easy-to-carry bottle with an applicator on top. It is also considered safe as there's hardly any chance of the bottle breaking and spilling.
CBD sprays are considered to be edible products, which means you can enjoy them in the comfort of your own home without worrying about stinking up the house or breaking any rules. They're the perfect choice for those that can't be bothered to roll up a joint or don't want to step outside to medicate! 
How Do You Use a CBD Spray?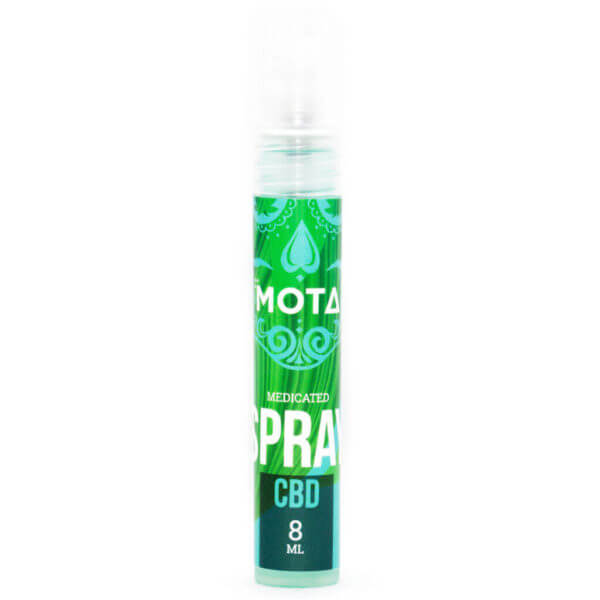 CBD sprays are one of the easiest ways to medicate with CBD. All you have to do is unscrew the cap, lift up your tongue and spray your desired dosage. 
The potency between different brands and formulations of CBD sprays will differ, so it's important to look at the recommended dosages before consumption. 
As with any substance, it's best to start low and go slow to see if there are any undesirable side effects.
A New Way to Medicate?
CBD is a wonderful cannabinoid that makes life easy by taking care of a lot of medical conditions.
Luckily it also comes in CBD sprays!
The spray brings convenience to life. It's easy to use, and it produces effects almost instantaneously. You can use it to manage anxiety, pain, and insomnia. 
If you look to try CBD sprays and have some medical history or health-related issues, make sure to seek your doctor's advice before using it on your own. 
It's always a good idea to talk to a professional first because nothing is more important than good health and overall wellbeing.
Be safe and stay healthy!