We don't know about you, but we think Mary Jane is one of the best friends to have around. Her sweet buds can make any day brighter, and what better way to enjoy her sweet effects than in a Green Goddess Dip that's named in her favour?
Today, we're going to be showing you how to make a creamy and tangy THC-infused Green Goddess Dip that's bound to breathe new life into your appetizers! Featuring an array of vegetables, fresh herbs, and greek yogurt, this weed dip is as healthy as it is delicious, and can be made in a matter of minutes!
If you want to impress your guests with something rich, tangy, and medicated, stay tuned to learn how you can make this Green Goddes Dip!
How to Make Infused Green Goddess Dip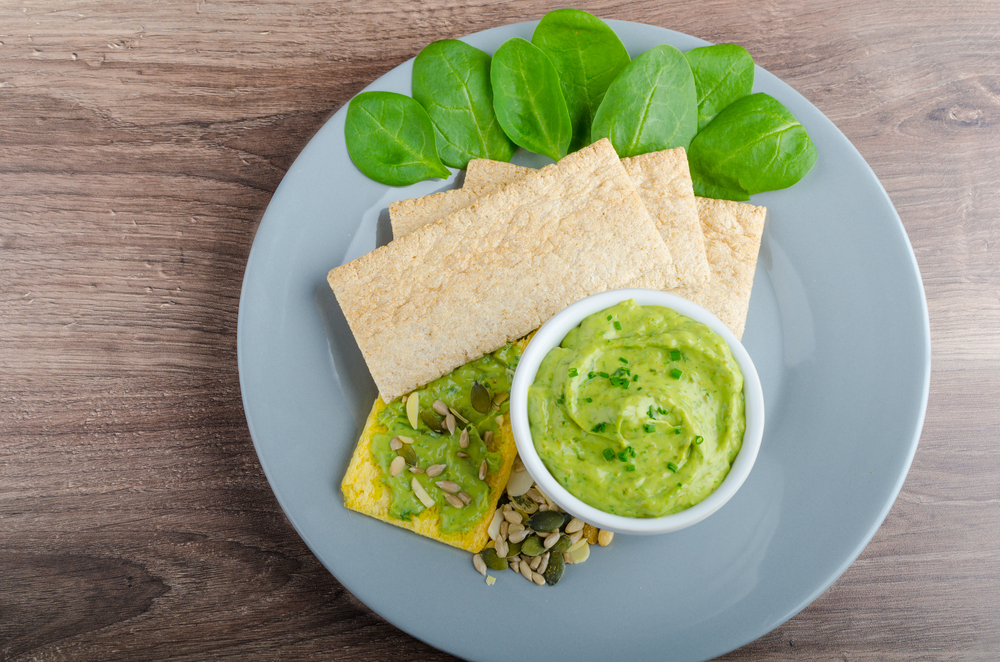 Ingredients
1 cup plain, fat-free Greek yogurt

1 cup fresh peas (you may substitute frozen peas, just make sure they're thawed before using)

1/2 cup ripe, peeled avocado

1/3 cup fresh basil (chopped)

3 tablespoons fresh chives (chopped)

1 tablespoon fresh tarragon (chopped)

2 tablespoons freshly squeezed lemon juice

1 tablespoon apple cider vinegar

2 garlic cloves

1/2 teaspoon salt (more to taste)

1/4 teaspoon black pepper (more to taste)

1/4 cup cannabis-infused

extra virgin olive oil
Don't Want to Buy Infused Oil? Check Out How to Make Your Own Here!
Instructions
Begin by combining all of the ingredients, except for the

cannabis-infused olive oil

, in a food processor or blender.

Pulse the ingredients until the dip is smooth and creamy.

Put the blender/food processor on the lowest setting and slowly drizzle in the 1/4 cup of

cannabis-infused olive oil

until the oil is fully combined into the dip.

After, taste the green goddess dip and make any necessary adjustments to the seasonings.

Finally, pour the dip into a small bowl and serve it with an array of fresh vegetables and crackers. We recommend bread or crackers, carrot sticks, celery stalks, sliced bell peppers, broccoli or cauliflower florets and cherry tomatoes. We're not kidding when we say everything goes well with this dip!

You can store the dip in a mason jar or plastic storage container for up to 1 week in the refrigerator.

Enjoy!