Christmas is the most wonderful time of the year, and what better way to celebrate than by adding a bit of weed to the festivities! From baking delicious edibles to crafting creative gifts, the Ultimate Guide to Planning a Weed Christmas offers plenty of ideas for a festive and mind-altering holiday season.
You'll find recipes for delicious recipes, tips for pairing cannabis with food, and ideas for cannabis gift giving.
Whether you're looking for a way to add a bit of extra flavor to your Christmas dinner or just want to get creative with some new cannabis-themed decorations, this guide has you covered.
So, grab your rolling papers and get ready for an unforgettable end to the year!
Edible Recipes
If you're making edible cannabis treats for your Christmas gathering, the first step is to familiarize yourself with the potency of your plants. This will inform your recipe and allow you to make adjustments as necessary, leading to a more consistent end product.
Next, you'll want to create a cannabis-infused butter. This is the most common, straightforward recipe, and can be used in a variety of ways. Depending on the strength of your butter, it can be spread on toast, added to popcorn, or used to make cannabis-infused baked goods.
Start by decarboxylating the cannabis, which removes its natural oils and activates its THC. Then, add the decarboxylated cannabis to a pot with some butter.
Simmer for up to two hours, strain the plant material, and use the infused butter in place of regular butter in your favorite baked goods.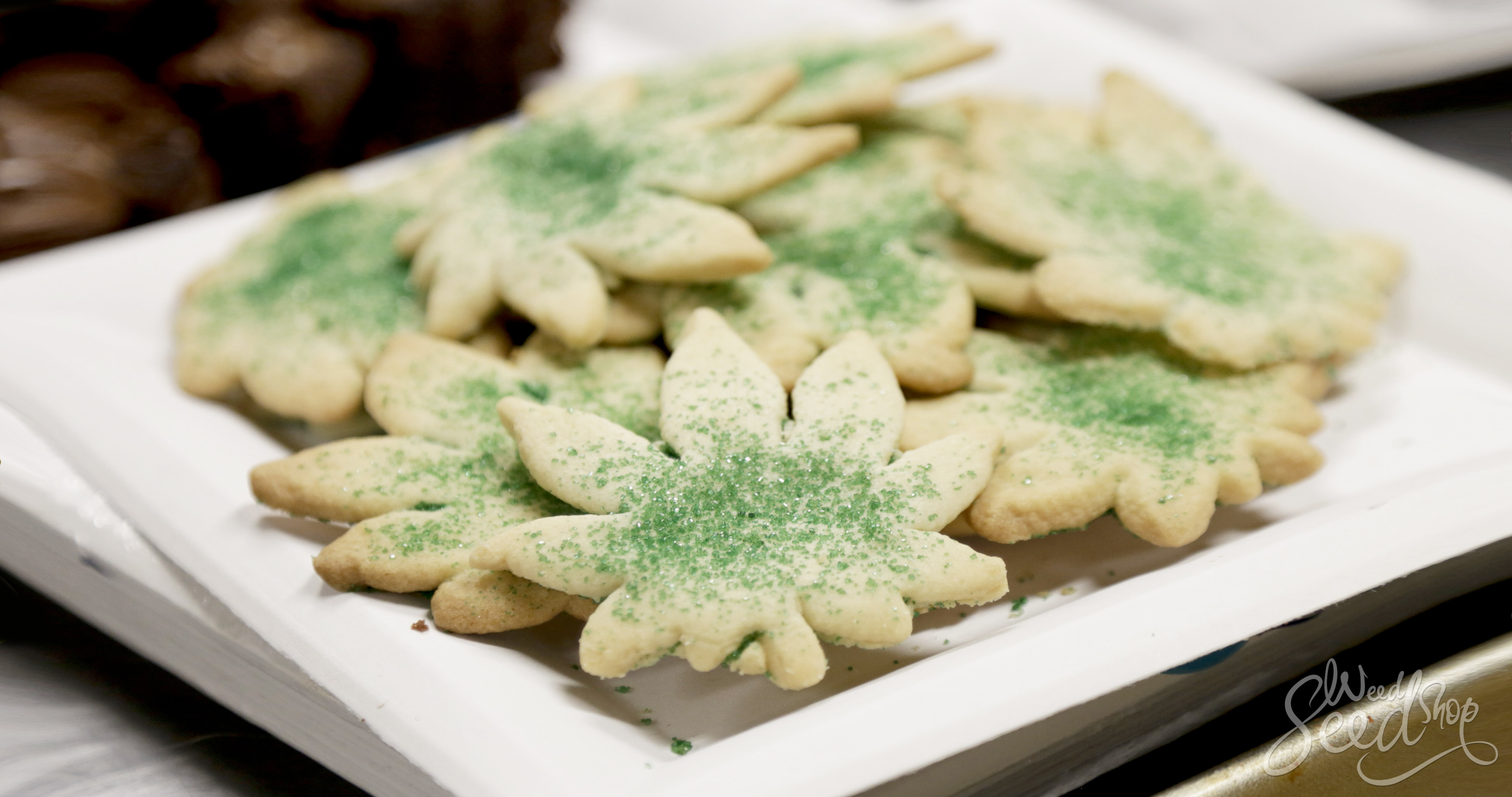 Here is everything you need to now about Cannabutter…
You can make as many weed christmas recipes as you like!

Tips for Pairing Cannabis with Food
There is no definitive guide to pairing cannabis with food. While some people may prefer to pair their cannabis with chocolate or fruit, others may prefer cheese or a hearty meal.
However, there are a few things to keep in mind when pairing cannabis with food:
Cannabis has a pungent aroma that easily transfers to your hands. If you are eating food with your hands, make sure to wash them with soap and water before you smoke or vape.
You'll want to wait a bit before eating after smoking or vaping. This can depend on the person, but generally the rule of thumb is about an hour.
Cannabis can cause you to feel full more quickly than usual. If you are pairing a substantial meal with cannabis, make sure to pace yourself and leave some room for dessert!
Decorations
With the legalization of cannabis in many parts of the world, it can be easier than ever to include cannabis in your holiday decorations. Create a cannabis-themed Christmas tree by using string lights to create a Christmas tree.
Simply use a clipper to clip the lights and wind them around a tree. You can also make Christmas wreaths out of cannabis plants by simply wrapping a wreath frame with string and clipping your plants to it.
A cannabis Christmas tree is the perfect conversation starter for your holiday party, and a cannabis Christmas wreath is a great gift for your friends and family this holiday season.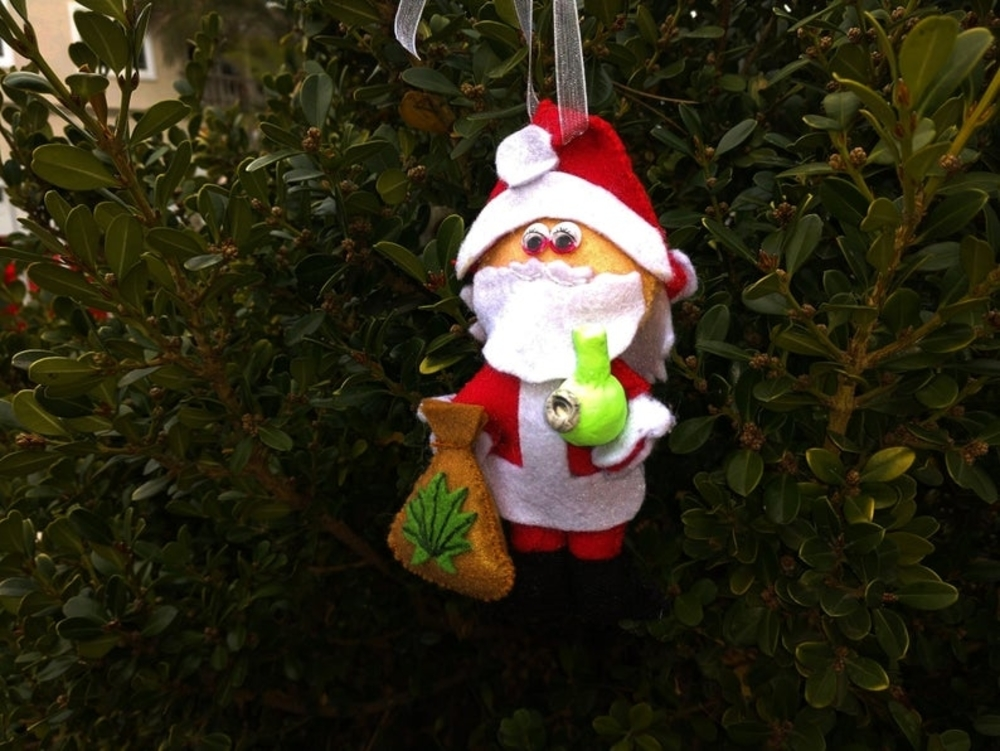 Weed Christmas Gifts
What better way to celebrate than with a gift that's both functional and fun? Cannabis-themed gifts are a great way to show your family and friends that you're thinking of them this holiday season.
Massage oils: Massages are great for relaxing and reducing stress, and cannabis-infused massage oils are a great gift for your loved ones.
Cannabis-infused lotions: Cannabis-infused lotions are great for moisturizing your skin and relaxing your muscles. They are perfect gifts for loved ones that are looking for a way to unwind.
Bath salts: Cannabis-infused bath salts are a great gift for your loved ones. They are easy to make and can be added to any type of bathwater.
Cannabis-infused chewing gum: Cannabis-infused chewing gum is a great gift for friends and family. It's easy to make and a great way to medicate discreetly.
Cannabis-infused tea: Cannabis-infused tea is a great gift for family and friends, especially if you live in a place where edibles are not as accessible.
Hosting a Weed Christmas Party
Many people choose to host a cannabis-themed Christmas party. Simply invite your friends over and let them know that cannabis will be present.
You can keep the festivities simple with a few snacks and drinks and a game of cannabis-themed Christmas Trivia.
If you want to go all out with your Christmas cannabis party, you can try one of these fun activities:
Make cannabis-infused cocktails or mocktails. This is a great way to get creative and add a festive flair to your party. You can make cannabis-infused cocktails with cannabis oil or butter.
Make cannabis-infused holiday cookies. This is a great gift for your guests that they can take home and enjoy later. You can make cannabis-infused sugar cookies or chocolate chip cookies.
Host a cannabis-themed board game night. Cannabis-themed board games are great for a festive and fun party. Some of our favourites are "High as a Kite," "Cannabis Crypto," and "What's Yours Like?"
Tips for a Friendly-Weed Christmas
If you're hosting a Christmas gathering where some people will be cannabis-friendly, you'll want to ensure a comfortable and fun experience for everyone. Keep these tips in mind to make your party weed-friendly.
Ask guests to arrive and depart on time. This is important because in many places, cannabis has a short onset period, especially edibles. If you have guests arriving at all different times, it may be difficult to manage who is under the influence and who is not.
Make sure there are snacks at all times. You don't want your guests to get hungry and then be unable to eat because the food is in the oven.
Create a comfortable space. You'll want to make sure that the temperature, sound level, and lighting is comfortable for all guests.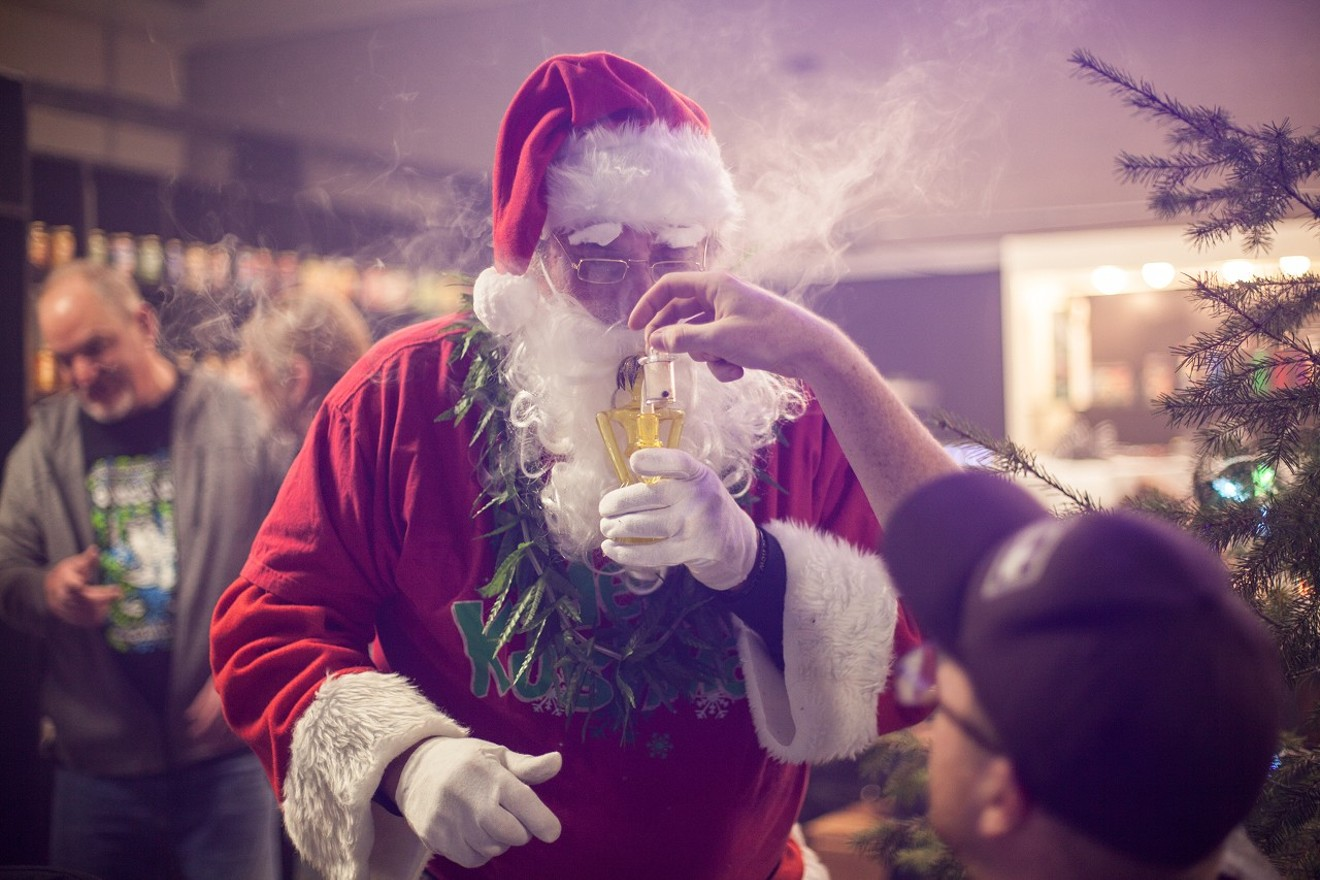 Conclusion
This Christmas, why not add a little cannabis to your festivities? From edibles to decor, this guide has everything you need to make your Christmas cannabis-friendly!
Fun ways to consume cannabis at your holiday party to cannabis-themed gifts for your friends and family, this guide has plenty of ideas for a festive and mind-altering holiday season.
As well as decorating the tree to baking delicious edibles, there is no better way to celebrate weed Christmas than with a little cannabis!