Article updated on October 22, 2018.
Marijuana legalization in Canada is finally here.
Just like that! The near century old prohibition gone in the blink of an eye. Surreal, isn't it?
For us, most definitely.
But for involved legislators, politicians, political scientists, criminologists and so forth, making legalization a reality was arduous, and assessing its influence is just beginning.
As for now however, what stands is the federally instituted Cannabis Act, a bill that each province must follow, thereby providing both freedom and limitations in how each province regulates their cannabis industries.
And what's the result? A legalization mess, as we're all left scrambling trying to piece together the dry details.
This then begs the questions: What are the federal laws? What are the provincial laws?
So, for clarity, here's everything you need to know about marijuana legalization in Canada.
Marijuana Legalization in Canada: An Overview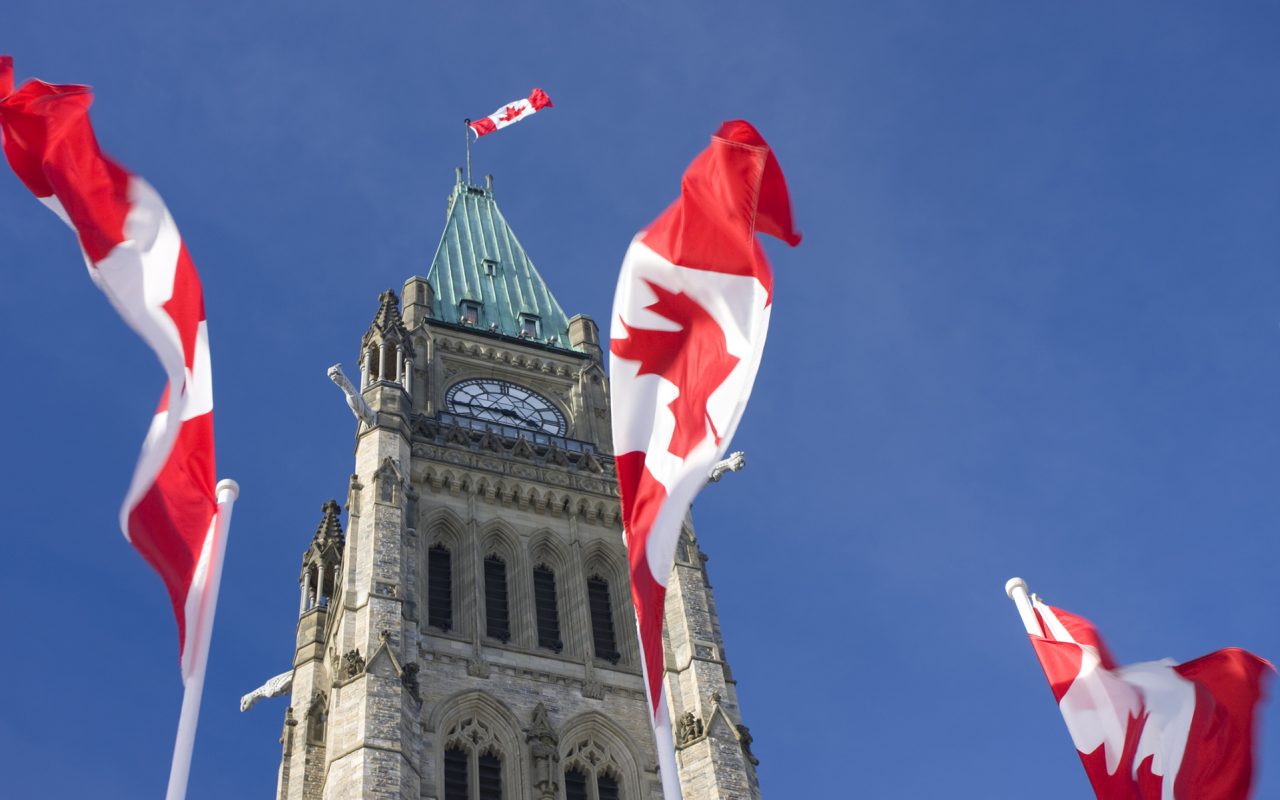 Who controls the new marijuana economy in Canada?
From government operated stores to private businesses to online mail orders, marijuana is entirely regulated by provincial and federal rules. To produce or distribute, companies must undergo a rigid Health Canada licensing process.
Who can produce marijuana in Canada?
At the time of this writing, there are 132 licensed producers, growing from 118 in September. Each one of these producers have Health Canada's approval to supply both recreational and medical markets.
Not surprisingly, British Columbia and Ontario have the most production licenses, and unlike the traditional cab industry, Health Canada isn't limiting the number of licenses being issued. This means a thriving market for scarce licenses will not exist.
Who can grow marijuana at home?
Four plants can be grown at home by adults in each province, aside from Manitoba and Quebec. The provinces that do allow home growing, there're no limits on the yield amount per each plant. In addition, every province's laws slightly differ as to how growing can take place at home, like how horticulture systems are locked and kept from the public.
What cannabis products can be produced and sold?
The Cannabis Act only allows dried and fresh cannabis, along with cannabis concentrated oil and seeds as of October 17th.  Other concentrates, like edibles, hash and so forth, are planned to be legalized October 17th, 2019. The exact date is not guaranteed by any means; therefore, they remain on the grey and black market until then.
Furthermore, cannabis products sold by licensed producers will resemble tobacco cigarette packs, as information on CBD and THC levels with warning labels regarding health, safety and responsible use will be provided.
Who can purchase marijuana in Canada?
The Cannabis Act sets 18 as the minimum age for both purchase and use, however, every province and territory, aside from Quebec and Alberta, raised the legal age to 19. There's also a push in Quebec to change the minimum age to 21, but only time will tell. Also, maximum amount of a single purchase is 30 grams.
What are the purchasing costs of marijuana in Canada?
Online, whether provincially or privately ran, shipping takes at least 1 day, with a flat shipping rate per order. Some province's like Quebec charge a 5-dollar flat rate, while BC charges a 10-dollar rate. In addition to shipping rates, marijuana is also taxed 10 percent or 1 dollar a gram, with preference going to the higher number.
Where's marijuana allowed to be carried and used?
In every province and territory, the max amount you can carry is 30 grams outside of home. This same amount can be shared to adults of at least 18 years old, however, now 19 years for most regions.
In terms of use, marijuana is treated almost identical to alcohol, with each province and territory's rules slightly differing from one another. Also important to note, recreational cannabis bought in Canada will not be allowed across borders, even if you're travelling to weed legal states, like Colorado.
Now that we have an over-view of Canada's federal laws, here are the provincial details.
Marijuana Legalization in Canada: A Provincial Breakdown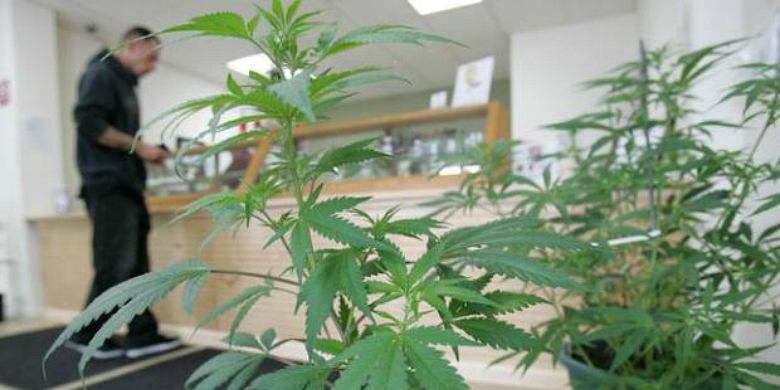 Ontario
Ontario's government is running online cannabis sales through the "Cannabis Store", while licensed private firms are running the physical bricks-and-mortar space. However, the first licensed bricks-and-mortar stores won't open until April 1st of 2019 – a date where the province has stated a retail legal framework will be ready.
Other Ontario Cannabis Rules
Minimum age of use and possession: 19
Licensed growers are restricted to one physical store each, while privately licensed retailers have no limit on the number of stores they can open
Cannabis will be treated like alcohol and other drugs while driving, with zero-tolerance for novice and commercial drivers
Efforts are being made to make public use laws identical to the Smoke Free Ontario Act, which allows cannabis use outdoors, as long as its beyond 20 meters where children usually gather and 8 meters for commercial/public buildings
British Columbia
The government completely runs online cannabis sales and shares the physical retail space with licensed private growers and sellers. As with alcohol, the government will also be the sole wholesaler of cannabis throughout.
BC currently has one provincially ran physical cannabis store in Kamloops, roughly a 5-hour drive away from Vancouver. As for privately licensed physical retailers, they aren't expected to start operating until well into 2019 and potentially 2020.  As of now, the process of being approved for a physical store is slow, where some have reported it to take up to 18 months.
Other BC Cannabis Rules
Minimum age of use and possession: 19
Stores cannot both sell alcohol and cannabis
Its up to municipalities whether cannabis can be sold in their jurisdiction – for instance, Richmond outlawed all retail cannabis stores
Cannabis use is allowed where vaping and tobacco smoking is legal, however, like most provinces, use is illegal in areas where children gather, like school grounds and day cares
Growing and using cannabis at home depends on the approval of landlords and building management committees- if approved, growing systems and plants must be hidden from the public
Alberta
The province completely runs online cannabis sales, but like Ontario, has left the physical retail space primarily for private firms. There are about 17 physical retail stores open as we speak, who are restricted in only selling cannabis and related accessories.
Other Alberta Cannabis Rules
Minimum age of use and possession: 18
Use is restricted in areas where children frequent, while municipalities determine use beyond this
Cannabis use will be treated almost identical to alcohol use
Manitoba
Private firms can sell through both online and physical bricks-and-mortar channels. The government, however, will be the only wholesaler. Currently, there are 7 licensed retailers operating.
Other Manitoba Cannabis Rules
Minimum age of use and possession: 19
Municipalities determine whether cannabis sales are allowed in their jurisdictions
No growing is allowed in homes
While driving, cannabis must be out of reach from the driver, such as in the trunk and enclosed
Alcohol and cannabis are not allowed to be sold in the same store
Saskatchewan
Both the online and physical retail space are being run by private firms in Saskatchewan. A free-market frenzy in other words. There are currently 51 permits for different private store owners that have plans of opening, however, only a few are currently operating.
Other Saskatchewan Cannabis Rules
Minimum age for use and possession: 19
First Nations reservations and municipalities determine whether cannabis can be sold in their jurisdictions
Public use is allowed, but not in areas where children frequent, like day cares and schools
Quebec
The government will control cannabis sale online and in physical stores, along with its distribution province-wide. Currently, there are about a dozen legal stores open in Quebec, with plans of 150 or more in coming years.
Other Quebec Cannabis Rules
Minimum age for use and possession: 18, but plans exist to change the limit to 21
Zero-tolerance policies are in place for cannabis use while driving
Alcohol and cannabis are not allowed to be sold in the same stores
No growing is allowed in homes
Newfoundland and Labrador
The province is in control of cannabis distribution, along with cannabis sales online. However, they've announced online sales could open for private firms in the future. As for the physical retail space, private firms are allowed to operate these stores, but prices will be controlled from the province. Currently, there are about 20 physical retailers available, who continue to experience huge supply shortages. Canopy Growth holds a two-year contract to be the sole supplier for Newfies.
Other Newfoundland and Labrador Rules
Minimum age of possession and use: 19
There are no limits of possession at home
Cannabis use is not allowed in the same areas as tobacco, along with being prohibited in cars, and where children frequent
Newfies currently pay the lowest per gram for weed in the country
Nova Scotia
NSLC, the Nova Scotia Liquor Corporation completely controls the distribution and sale of cannabis online and in-person, having 12 locations currently operating. Unlike most provinces, alcohol and recreational cannabis is sold alongside each other. Also, to purchase online, customers need to get a card with an access code at a nearby provincial liquor store.
Other Nova Scotia Rules
Minimum age of possession and use: 19
Those under 19, maximum amount of possession is 5 grams
Public cannabis use will be treated like smoking cigarettes
Use is not allowed in vehicles
New Brunswick
The provincial government will control the distribution and sale of cannabis – online and in-person. Currently, there are about 20 provincially run Cannabis NB stores, who reportedly hold the highest per gram prices of all provinces, excluding the territories.
Other New Brunswick Rules
Minimum age of possession and use: 19
Cannabis use is restricted mainly to private locations
Cannabis at home must be locked in container or room
Growing cannabis outside will have to be enclosed from the public
Use is prohibited in cars
Prince Edward Island
Canada's smallest province of roughly 145,000 residents have access to legal cannabis only from government operated stores, both online and in-person. P.E.I is supplied by 12 licensed producers, and first day sales totaled to $152,408.35.
Other P.E.I. Rules
Minimum age of possession and use: 19
Up to 30 grams are allowed on domestic flights, not international
Purolator holds the contract to deliver cannabis throughout the province
Use is limited to private residences, although plans for it's public use are being created
As for the territories, stay tuned!