At 51, the most famous living heavyweight boxer has decided to enter an entirely new ring: weed cultivation. Over New Year's, California opened the floodgates to legally sell recreational cannabis, and Mike Tyson celebrated by breaking ground on his new compound, "Tyson Ranch," a 40-acre multi-purpose cannabis resort for all things marijuana.
Tyson Ranch is located in California City, a town of about 14,000 people in the Mojave Desert. California City Mayor Jennifer Wood attended the opening ceremony and was excited about the compound, which she thinks could be a 'rebirth' for her town. The mayor said the ranch could help turn California City into the town its founders imagined in 1958, a tourist destination that could one day rival Los Angeles. The latest census puts it at California's 331st largest city.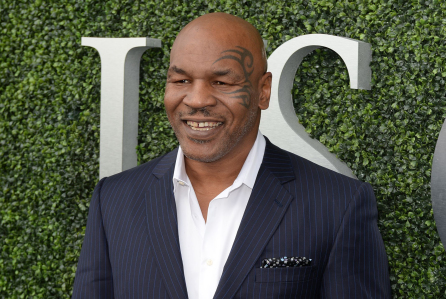 While California City's population never boomed on its own, its hot climate may make it an ideal spot for the ambitious farm. The compound will include a campground, cabins, an edibles factory and a school to teach aspiring growers. Of the 40 acres, 20 acres will be dedicated to "master growers," a controlled environment for research and development.
According to Tyson Ranch, one of their primary focuses will be CBD research to help veterans suffering from PTSD and other ailments. Tyson has also been an advocate for medical marijuana, though the boxer has had some of his own cannabis controversies.
In a 2000 fight with Polish boxer Andrew Golota, Tyson was angered that his opponent quit the fight prematurely and gave him a technical knockout. It turned out Golota had sustained serious injuries, a concussion and a herniated disc. After a urine test, which Tyson was hesitant to provide, he tested positive for cannabis and his victory was stripped.
Authored by – www.Herb.co