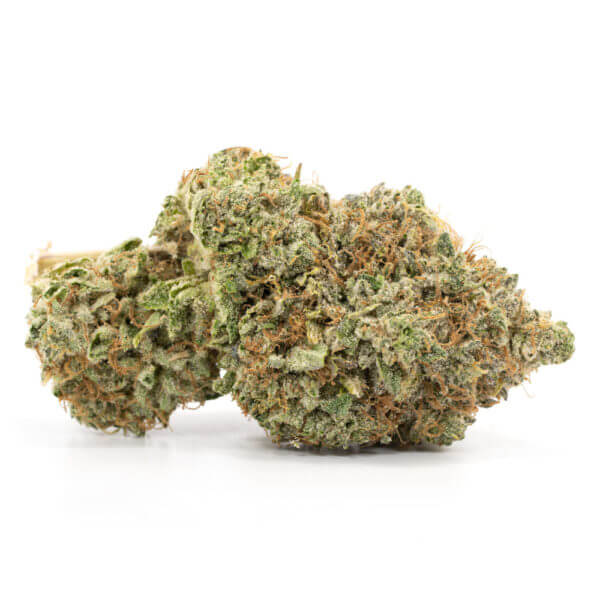 OG Kush is cherished for its ability to crush stress under the weight of its heavy euphoria. With an average THC of 25% and with up to 0.3% CBD, the intense high hits quickly with a buzzy body high and bright euphoria.
It carries an earthy pine and sour lemon scent with woody undertones, an aroma that has become the signature of OG Kush. Patients most commonly cite improvements in migraines, ADD/ADHD, and stress disorders.
Indica marijuana strains tend to be shorter and bushy by nature. Their leaves are dark green coloured. Indicas produce heavy and fragrant buds, with a yield that is usually higher than that of a sativa.
Effects: Relaxed, Happy, Euphoric, Uplifted, Sleepy
Medical Uses: Stress, Pain, Depression, Insomnia, Headaches