There are so many online dispensaries in Canada these days, it can be hard to keep track of them all. Some weed producers stand out in particular niches. Others are known for their unique strains, while still others manage to attract attention through their business practices. There's a lot to unpack here when it comes to comparing Spiritleaf vs Herb Approach as they offer something different. Read on to discover more about these two companies and how they stack up against one another.
What Is Spiritleaf?
Spiritleaf was one of the first legal cannabis retail chains in Canada. It was founded in 2014 and is based in Calgary. In its first years of operation, it exclusively offered recreational cannabis products. But as of March 2019, it also offers medical cannabis products to patients. As of 2019, Spiritleaf has over 100 fully licensed dispensaries across Canada. Canadian provinces and territories that have at least one Spiritleaf location include:
Alberta, British Columbia, Manitoba, New Brunswick, Newfoundland and Labrador, Nova Scotia, Ontario, Prince Edward Island, Saskatchewan, and Yukon.

What is Herb Approach?
Herb Approach is a Vancouver-based cannabis MOM that focuses on high-quality cannabis flower and select edibles. Founded in 2012, It features a range of proprietary strains and is particularly known for producing high-quality flower. A MOM dispensary, (mail-order marijuana dispensary) is an online store that allow their users to select various products and buy weed online. Without having to visit a physical storefront location. Herb Approach's products come from a variety of producers, including Sugar Jacks, Top Shelf, and Moon Rocks. They offer Canada wide shipping through Canada Post.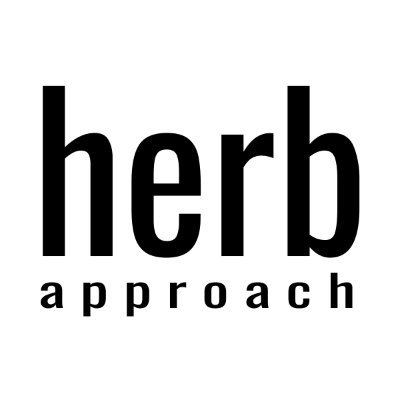 Spiritleaf vs HerbApproach: Website
One thing that sets Spiritleaf and Herb Approach apart is their websites. While each site has its own strengths and weaknesses. the design of Spiritleaf's website is frustrating. Spiritleaf's website seems to be disorganized. It takes some time find the cannabis menu to order. The website's interface is difficult to use. Plus, the website is poorly optimized for mobile devices and can be challenging to use on phones and tablets.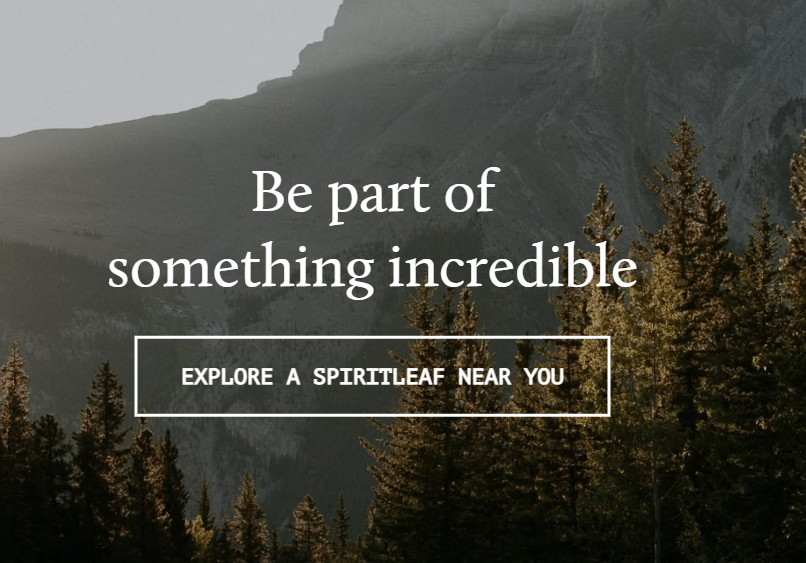 By comparison, Herb Approach's website is clean, uncluttered, and easy to use. As soon as you load the site you can find what you are looking for almost immediately. It features filters that allow customers to easily search for cannabis products based on desired price point, THC level, and product type. The website's design is attractive, and it's easy to use on all devices.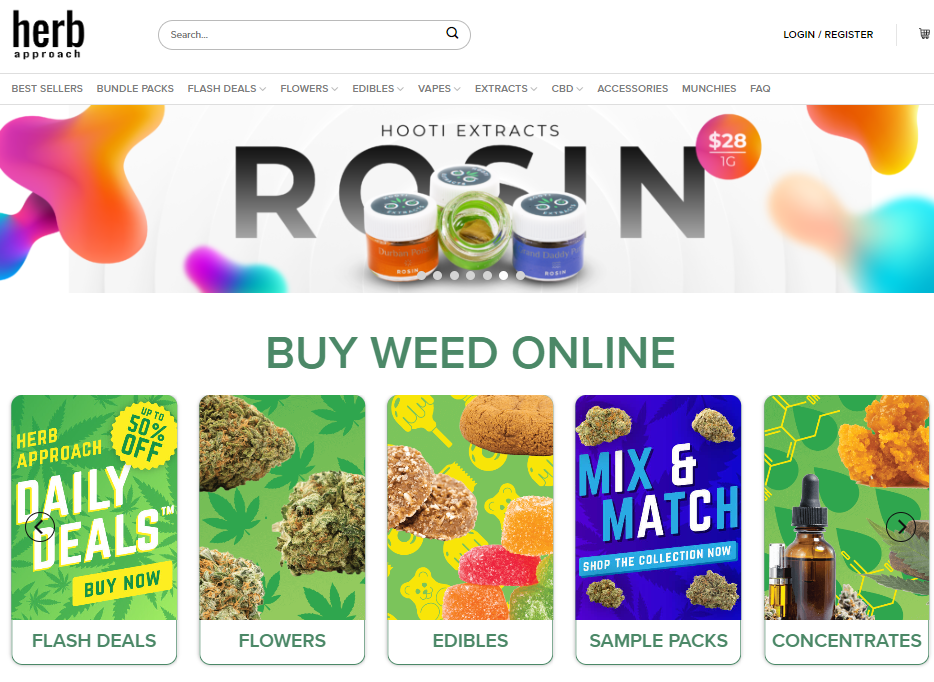 Spiritleaf vs HerbApproach: Price
Another significant difference between Spiritleaf and Herb Approach is the price of their cannabis products. To be fair, the two companies have very different business models. Spiritleaf is a retail chain that offers a range of cannabis products. Herb Approach is a MOM that carries a variety of products that ship Canada wide.
That said, Spiritleaf's prices are generally higher than Herb Approach's. Herb Approach's cannabis is often priced below $10 per gram, while Spiritleaf's cannabis tends to cost $10–$20 per gram. Keep in mind that the cost of cannabis varies from province to province. In Canada, cannabis retails for approximately $10 per gram in British Columbia and Alberta, $12 per gram in Manitoba, and $13 per gram in Ontario.
Here is an example of the price differential between Herb Approach and Spirit Leaf.
King Kush at Spirit Leaf retails for $31.49. A pretty good price for 3.5 grams.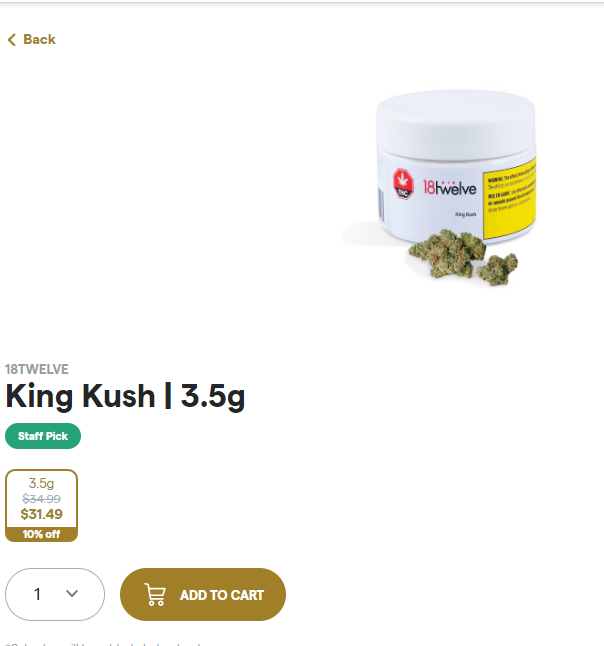 However when looking at the same King Kush strain on Herb Approach. we can see that it is selling for $29.99. it also has a variety of different quantities as well!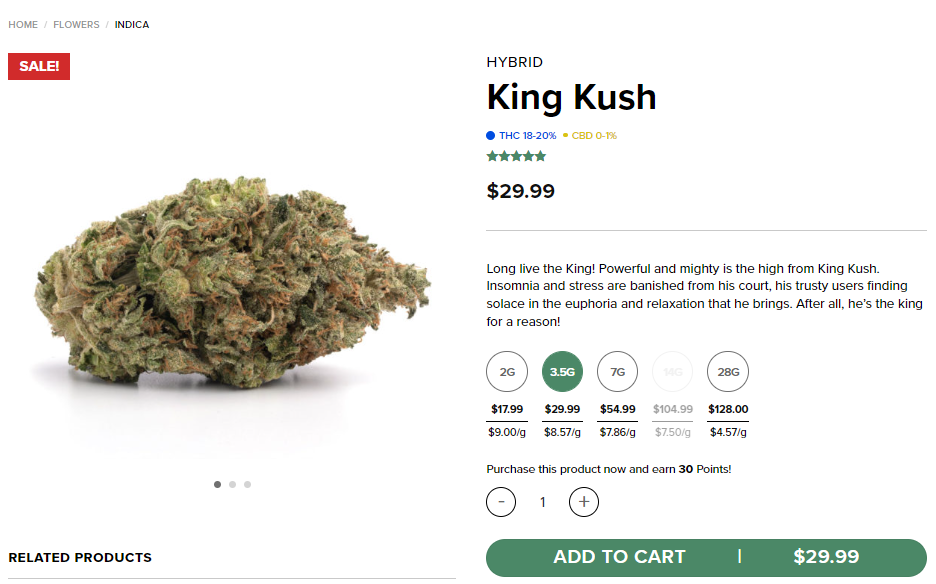 Spiritleaf vs Herb Approach: Product Variety
Another defining difference between Spiritleaf and Herb Approach is the variety of product types they offer. Spiritleaf offers cannabis flower, vaporizers, concentrates, edibles etc. Spiritleaf offers an impressive amounts of flower up too 200 depending on locations. (Products vary from location)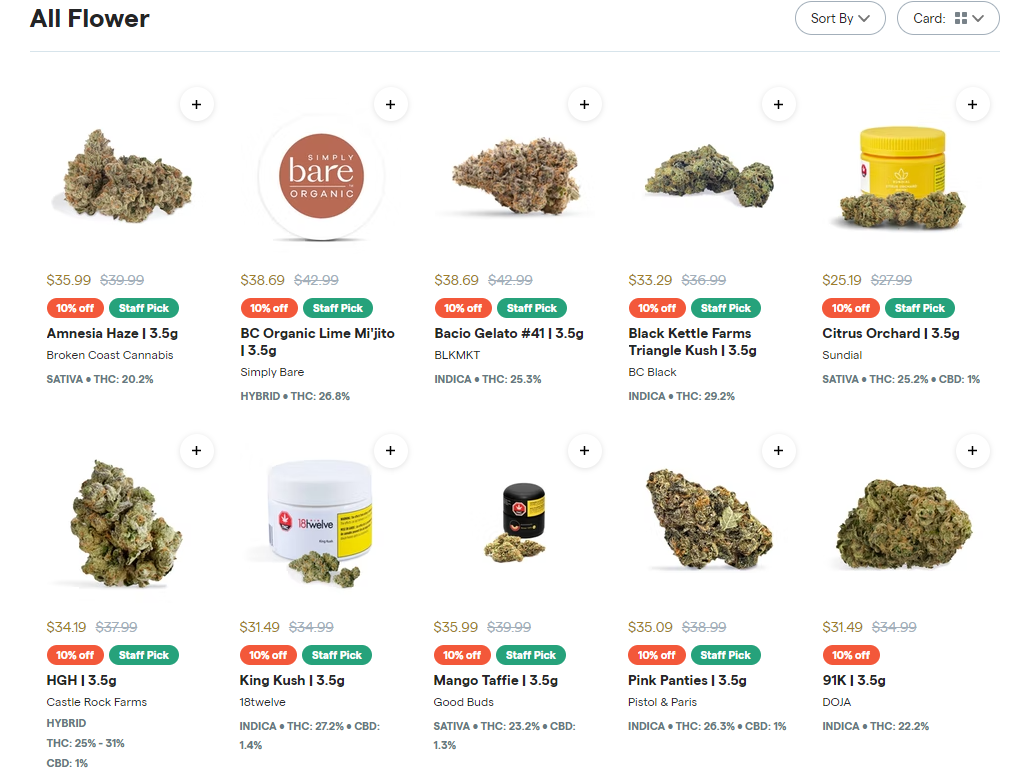 while Herb Approach offers dried flower, edibles, and select cannabis-infused topical products. That said, Spiritleaf does offer a limited selection of cannabis oils. These oils are available at select locations and are meant to be used in conjunction with a cannabis inhaler (i.e., a device that vaporizes oils) to treat certain conditions, such as chronic pain.
Herb Approach's product selection is broader than Spiritleaf's. While it offers dried flower, edibles, and topical cannabis products, Herb Approach particularly focuses on high-quality dried flower. Offering over 700 different types of flower!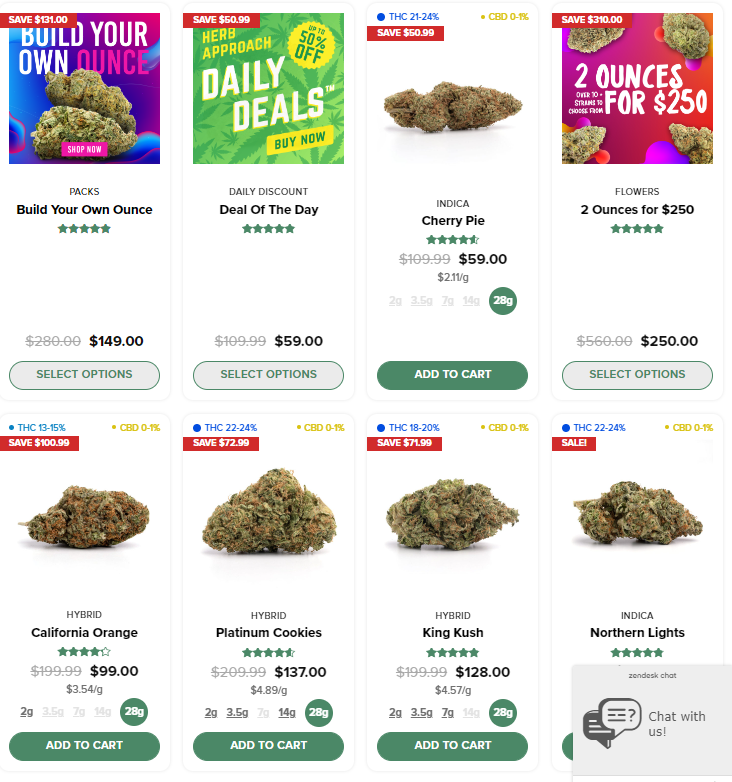 Final Words
All in all, there's a lot to like about both Spiritleaf and Herb Approach. However, based on the information we've covered in this article. It appears that Herb Approach offers a superior product and website experience! That said, it's important to note that as cannabis retail chains continue to expand in Canada, they'll likely evolve and change over time. New cannabis retailers will enter the market and others will exit. Existing retailers are likely to make notable improvements to their products and practices. If you're looking for a retailer, it's best to check out each one and make an informed decision based on what you discover.