Today, we will outline what you should look out for when choosing a dispensary. We'll look at some of the differences between two cannabis dispensaries, such as Tokyo Smoke vs Herb Approach, to make our point on why not all dispensaries are created equal.
Thanks to the legalization of cannabis. You can get your hands on organically grown cannabis and weed of all kinds! From delicious gummies, potent distillates and concentrates or regular cannabis flowers. It is easier than ever to get your hands on cannabis products.
Aside from the obvious difference in brand name, what's the difference between Tokyo Smoke vs Herb Approach? Both brands are recreational cannabis dispensaries that have a variety of products. However, they aren't the same type of business. In this article, we break down their similarities and differences. So you can make an informed decision about which one is better for your needs.
What is Herb Approach?
Herb Approach is an online MOM cannabis dispensary. Herb Approach is Canadian owned, operated, and grown. It's one of the only dispensary chains to be fully Canadian-owned. A MOM dispensary, (mail-order marijuana dispensary) is an online store that bases its business on convenience, discretion and privacy. The company is known for its sophisticated approach to cannabis retail. It's a luxury dispensary, so it only sells high-quality cannabis products. Herb Approach's products come from a variety of cannabis producers, including Sugar Jacks, Top Shelf, and Moon Rocks.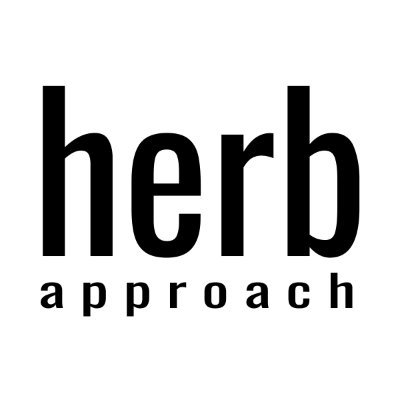 What is Tokyo Smoke?
Tokyo Smoke is a cannabis brand founded in 2015. It has since gone on to open several recreational cannabis dispensaries in Canada. Tokyo Smoke is also known for its high-quality cannabis. However, Tokyo Smoke's products aren't just for recreational use. Tokyo Smoke's products come from a variety of cannabis producers. Some of these include Broken Coast, Canna Farms, and Aphria. Tokyo Smoke has several locations in the Edmonton area. It has shops on Gateway Boulevard, Southgate Road, and on Calgary Trail. Tokyo Smoke also has an online shop that serves customers in Canada.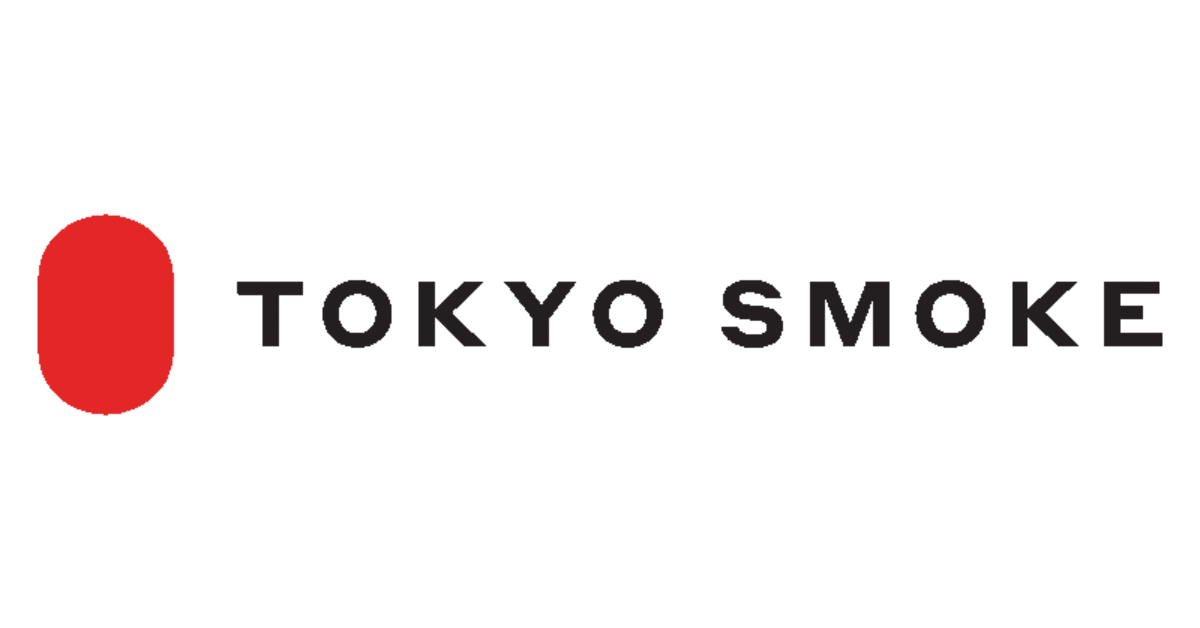 Herb Approach and Tokyo Smoke: Products
Both of these dispensaries are known for their high-quality cannabis. However, they have different approaches to product selection and branding.
Herb Approach is known for its sophisticated and professional approach. It doesn't have any branding that's recreational or playful in nature. Tokyo Smoke is more like a cannabis café than a dispensary.
Both dispensaries offer their customers a good selection of products ranging from flowers and edibles to beverages and oils.
However, Tokyo Smoke only offers up to 55 kinds of Cannabis Flower. That is a great number of strains to choose! This number however pales in comparison to the Herb Approach.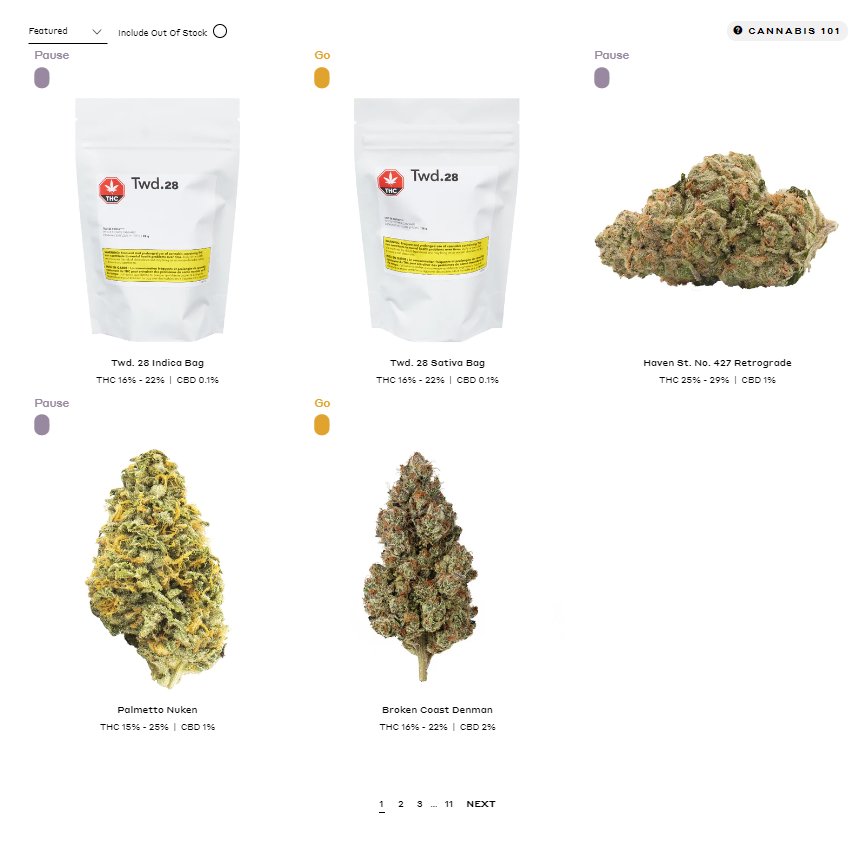 Herb Approach supplies more than 300 cannabis strains with extensive detail on each of their strains. You can continually see this trend with other products.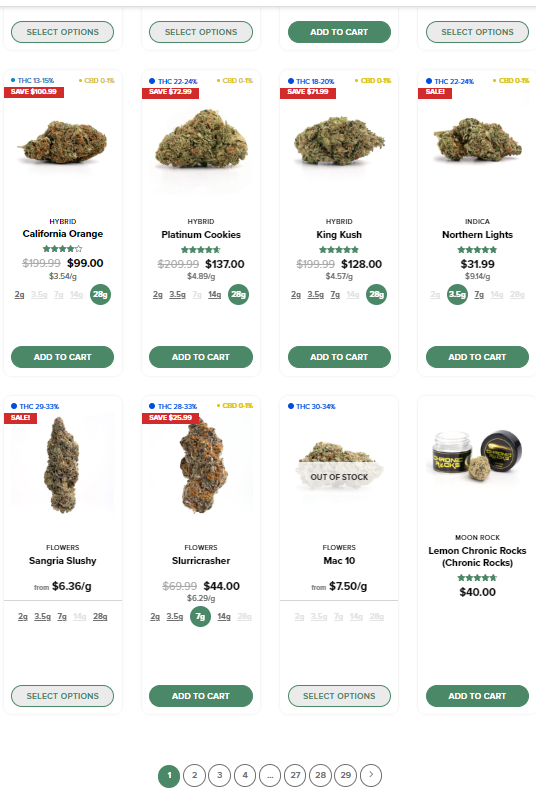 Herb Approach carries over 1000 different types of concentrates, from crumble, shatter, and wax. Whereas Tokyo smoke only carries about 20 forms of extracts, vapes and shatter.
Herb Approach carries one of the strongest edibles in Canada, while the maximum THC that Tokyo Smoke can offer is 10mg. 
These are just a few examples of product differences. But the products of Tokyo Smoke pale in comparison to Herb Approach!
Herb Approach and Tokyo Smoke: Price
In this market, you shouldn't have to break the bank to get some high quality cannabis. This is why it's so important to find good dispensaries that offer not only great prices but also quality products and services.
Tokyo Smoke has many reasonable prices on their products. However it still can't compete with Herb Approach. 
At Tokyo Smoke a 10mg gummy will cost you $8.00 for just a single gummy. Not bad but not great!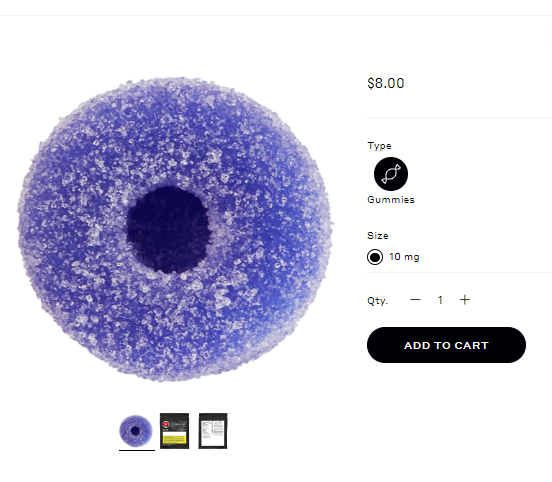 Meanwhile at Herb Approach, you can get a pack of 500mg THC gummies for only $28.00. The price difference doesn't stop just there!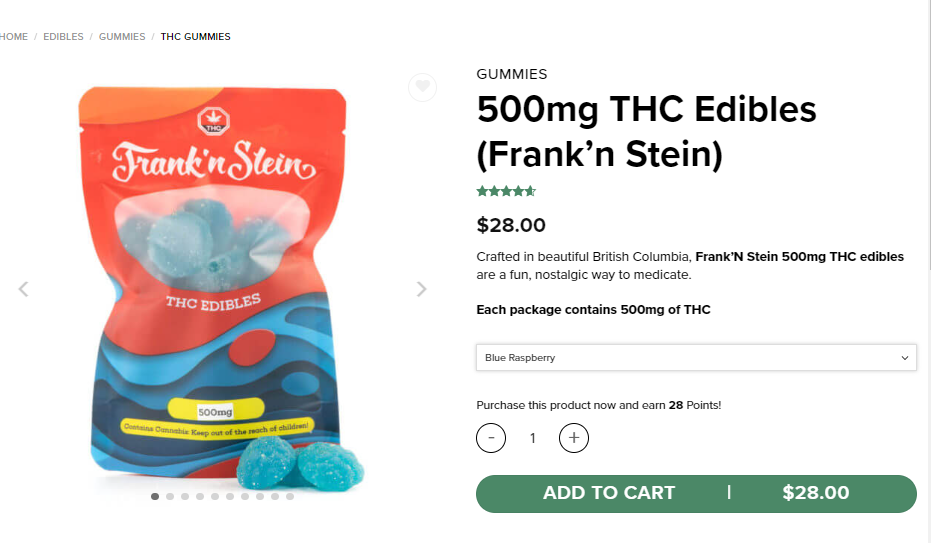 Another Price example is the flower! With Tokyo Smoke for 3.5 grams of a sativa dominant strain. You will end up paying $48.00!
Whereas at Herb Approach a sativa dominant like Mimosa Strain will only cost you $34.99 for 3.5 grams!
You can clearly see the price differential between the two brands. Be sure to keep your eyes on the price. See if what products you are getting are worth your money!
Herb Approach and Tokyo Smoke: Deals & Gifts
When it comes to deals and gifts, this is where Herb Approach stands out a lot. Tokyo Smoke may have in store local deals. They cannot stand up to the deals Herb Approach give.
Herb Approach offers their customers massive savings on selected products. Special offers such as Mix & Match and Build Your Own Ounce are available to help you maximize savings!
In addition, you can earn points with the rewards system, by doing reviews, inviting your friends, etc.
Finally, for any order over $150 (after discounts), the shipping is free! What's there not to like about getting the best deals on your bud?
Which One Is Better: Herb Approach or Tokyo Smoke?
Herb Approach and Tokyo Smoke are both excellent recreational cannabis dispensaries. However, you should choose the one that best meets your needs. Both dispensaries offer a wide variety of products. They also have online shops where customers can order their products. Tokyo Smoke will have locations across the country. Therefore, you can easily visit Tokyo Smoke in person wherever you live in Canada. Herb Approach and Tokyo Smoke prices vary depending on the product. However, they're both reliable sources to buy weed online at an affordable price. Herb Approach is an online MOM which caters to a wider variety of people. It has a more mature and sophisticated approach to cannabis retail. Tokyo Smoke has a more recreational feel. It's a fun environment where adults can get high while enjoying themselves. At the end of the day you can make the decision yourself!
Final Words
When it comes to cannabis, there are many options. There are different strains and products, each with its taste and effect. Dispensaries are the main source of cannabis. Its ultimately up to you to decide whether you prefer Tokyo Smoke vs Herb Approach. They have a wide variety of products and an accessible price point. You can easily order their products online and have them delivered to your home. For us, Herb Approach is the clear winner! It offers a better product selection, great deals and incentives to stay. Plus, you get a free $25 voucher to use in the store when you sign up for an account! What more could you ask for?