Herb Approach vs Tweed – where's the best place to spend your hard-earned money?
Today, cannabis users are spoiled with a variety of cannabis options available to them. It seems like every day there is a new dispensary opening its doors to welcome new customers and provide them with a vast assortment of tasty edibles, potent concentrates, vape pens and ready-to-go tinctures.
And while it may sound like great news, the reality is that not all dispensaries are created equally.
There are many factors you should consider when choosing a dispensary to spend your hard-earned money on.
Today, we will compare and outline the significant differences between dispensaries such as Herb Approach and Tweed. You will see for yourself why criteria such as product selection, prices and deals are essential in keeping customers and encouraging them to come back or even change the dispensary.
Ready to find out? Let's get started!
What Makes a Good Dispensary? The Benefits of Mail-Order Marijuana Service?
To better understand the significant differences between Tweed and Herb Approach, we first need to outline what a mail-order marijuana service is.
In a nutshell, mail-order marijuana, or MOM for short, is an online service that allows its customers to buy weed online in the comfort of their homes and have it delivered straight to their doors.
Without visiting a physical storefront location, customers can shop online, select the desired products and place their orders conveniently and on the go.
Many blazers rely on these services for their ability to deliver weed products on time in a convenient way without the need to attend a dispensary.
What's more, these services not only have a vast assortment of products but are also typically run by educated cannabis veterans who offer their diverse expertise, knowledge and insights when you shop at their online dispensary.
In other words, MOMs are your people when it comes to all things cannabis.
Still, to prove our point and justify why MOMs are better than government-operated dispensaries, we will be comparing two Canadian dispensaries: government-run marijuana dispensary Tweed and mail-order marijuana service Herb Approach.
This article will compare them based on a select set of criteria:
Website
Product Variety
Deals & Point Systems
Let's dive in!
Tweed vs Herb Approach – Website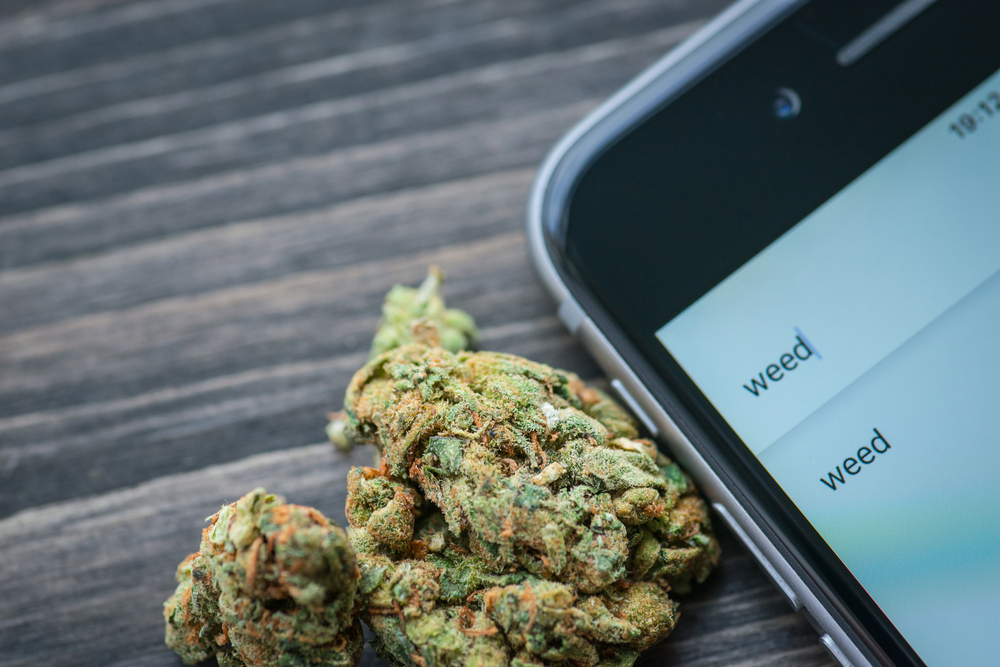 Having an easy-to-use website is essential not just for the user experience but for the shopping experience as a whole. It doesn't matter if your site is beautiful if customers can't browse your products!
Luckily, both dispensaries offer their users clean and well-designed websites.
Upon first glance, it is easy to see what both websites offer and what product selection they have.
Still, while being well-designed, Tweed leaves a bit more to be desired. Not to complain about our lousy eyesight, but it is hard to navigate through the Tweed website. All categories are in small font, most of the text is hard to read, and lots of white space says that this site might still be in production.
What's more, some of their categories take you to a blog post instead of a product page. Take softgels or oils as an example.
So, if you are looking for a specific item, let's say cannabis oil, you will have to go through their blog post to find the link hidden between the text that takes you to another website.
Not a very convenient way to sell products, right?
Alternatively, Herb Approach's website is well-organized, taking you to correct product pages and displaying various deals and promotions available to you right on the first page.
Tweed vs Herb Approach – Product Variety
As we have said earlier and emphasized again, tokers expect you to have a massive selection of products. After all, dispensaries are retail businesses!
Both dispensaries offer their customers a good selection of products ranging from flower and edibles to beverages and oils.
Still, Herb Approach has a more extensive selection of weed goodies.
In terms of cannabis flower, Tweed has less than 10 options to choose from, while Herb Approach offers a staggering number of 298.
In addition, Tweed's selection of beverages counts down to 6, while Herb Approach provides 29 tasty beverages for users to enjoy.
The best part? Herb Approach has an organic cannabis collection. So, if you are someone who prefers Craft Cannabis and is looking for something that'll blow you away, Herb Approach has got you covered!
Tweed vs Herb Approach – Deals & Point Systems
Who doesn't like a good deal? If you do, we are sorry to disappoint you. Unfortunately, tweed doesn't have any.
But, fortunately, Herb Approach does have one!

Herb Approach offers their customers massive savings on selected products. Special offers such as Mix & Match Packs and Ounce Specials are available to you to help get more bud for your buck!
What's more, Herb Approach incentivizes and rewards consumers for purchasing their products by offering them free gifts and one point for every dollar they spend. For every 20 points that you accumulate, you'll earn a $1 discount which you can apply to any future orders.
In addition, you can also earn more points by doing a product review, referring your friends and tagging them online.
Finally, for any order over $150 (after discounts), the shipping is free!
Final Thoughts
Now you know the criteria to look out for when making a decision between dispensaries.
Product variety, deals and point system, their website — all these should be taken into consideration when comparing different options.
For us, the winner is Herb Approach! It offers a massive product selection, great deals and incentives and an easy-to-use website. Plus, you get a free $25 voucher to use in the store when you sign up for an account! What more could you ask for?
However, at the end of the day, the choice is yours. Where would you go shopping?