October 18th, 2021 marked the three-year anniversary of cannabis legalization in Canada. Despite the massive legislation, some people with a weed charge say that there hasn't been much change.
In 2019, Justin Trudeau's federal government announced that those convicted on a weed charge of simple cannabis possession could apply for weed amnesty or a pardon through a new program.
Between August 1, 2021 and October 1, 2021, the Parole Board of Canada, the government body responsible for providing record suspensions, received a whopping 780 applications in one year alone.
Of those 780 applications, 487 were accepted and 484 pardons were provided. 3 were declined and 288 were returned due to ineligibility or incompleteness. 5 more are still in queue to be processed.
For one Ontario man, the pardon for his weed charge couldn't come fast enough.
Daryl L, who resides in Clarington, Ontario, was charged for simple weed possession twenty years ago when he was still in high school. He says that the conviction, a permanent mark on his criminal record, still affects his ability to get a job."
"I am kind of upset with it," he tells CBC. "To me now, in Canada, I've committed no crime. It should have been expunged automatically when they changed the laws.'
Daryl, and other victims like him who are still convicted on weed chargers, worries that the pardoning process will take an excessive amount of time. With an estimated 10,000 Canadians eligible for a weed pardon, the Parole Board of Canada warns that delays are expected due to limited capacity and the COVID-19 pandemic. 
Related: 5 Things We're Looking Forward to in a Post-Covid Sesh
Daryl and those wrongfully convicted believe that these charges should have been automatically dropped.
In 2002, Daryl was arrested while he was walking home from a party with his friend. When police searched him because he was carrying a non-alcoholic beverage, they found weed in his pocket and ended up bringing him in. He later pleaded guilty in court, paid the $150 fine for possession and received one year of probation.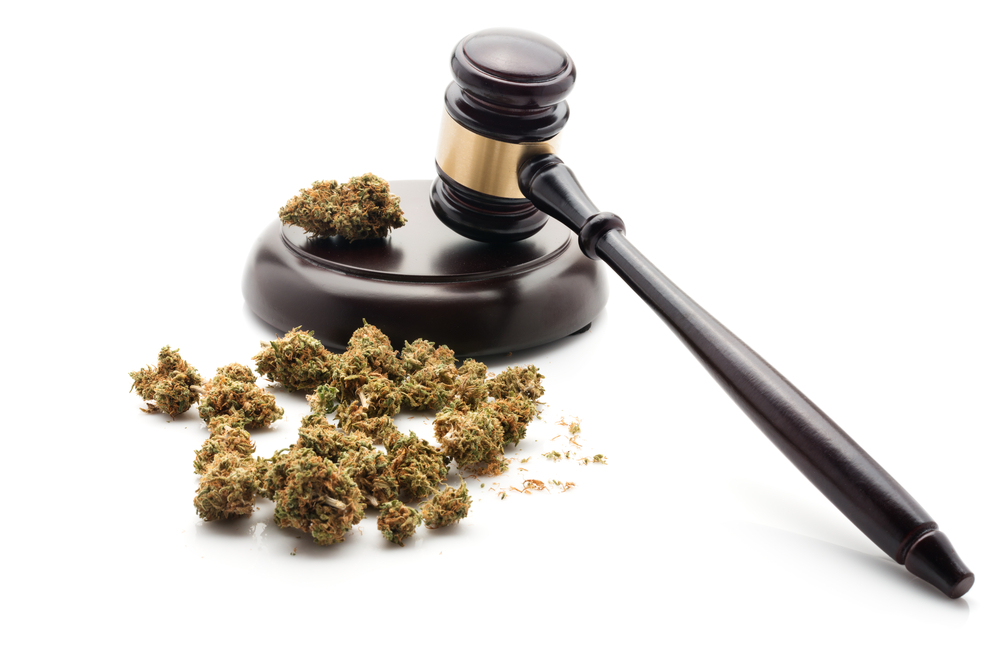 After paying his dues, the trouble should've ended there. However, the charge is still on his permanent record and it's still affecting his day-to-day life, even preventing him from travelling across the border to the U.S.
"I want to go to Buffalo or Detroit and watch a game in my lifetime," he said.
Advocates and cannabis rights activists argue that the current program doesn't do enough to help those charged with non-violent weed charges. Charges that they argue disproportionately affect minority groups and communities.
The cost of going to a courthouse, obtaining the legal documents and going through the RCMP is a tiresome and expensive process. And even if you go through the entire process, it's not guaranteed that you'll be pardoned.
Critics argue that even if you are pardoned, your record isn't entirely erased, either.
Related: 30 Myths About Marijuana That Have Been Dispelled Since Legalization
"It still exists, which means there can still be problems with applying for jobs or housing or going to travel," one advocate said. "Whereas an expungement would allow the government to just erase everything themselves.
Even with the pardon, entering into the US might still prove tricky. Pardons Canada, a non-profit NGO based in Toronto, says that they receive calls from travellers who have been denied entry into the states despite having a clean criminal background. They say that if you've been denied entry into the U.S due to a weed charge before, it's likely that it'll stay that way. 
So while COVID-19 may be winding down, travelling down south to the states might not be such a good idea, at least if you have a weed charge.
What do you think about Canada's current cannabis legislation? Do you think the Trudeau administration has done enough to move cannabis forward or are we falling behind some of the more progressive and weed-forward countries? Let us know in the comments below!