After reading this guide on the five best cannabis training programs in Canada, you'll have a better feel for which program best suits you so you can not only land one of the many cannabis jobs but build a foundation for a cannabis career.
As if deciding on a post-secondary program couldn't get anymore overwhelming, Canada has to go and legalize cannabis.
Sheesh, what jerks, right?
For education, this generation is enamored by needing a STEM degree to have even the slightest chance of stability and relevance.
Don't know what to do? Take electrician courses in the meantime. Study computer science. Or just get darn right good with IT.
Now, you can add cannabis training programs to the mix.
With new laws and industries, countries like our own are on a one-way quest to find cannabis expertise.
Billions and billions of dollars are on the table. And so is the life quality of many needlessly suffering. So with this in mind, cannabis jobs and careers are becoming some of the most lucrative, fulfilling and exciting.
Which is why it may be worth while to invest a trek back to school.
Cannabis training school to be exact.
But the question is, which one?
Here's 5 to get you started.
5 Cannabis Training Programs That Will Land You Cannabis Jobs
Niagara College's Commercial Cannabis Production Course
Here, our education system is structured much like the rest of the world's, which means if you don't have plans to attend school longer than a year, a certificate is what you'll be prized with.
Common certification programs include business studies, IT, health care, and various trade skills.
Niagara College in Ontario is of course bucking this trend by offering a 'Commercial Cannabis Production' cert within its environmental and horticultural departments.
Students will learn how to cultivate cannabis based on the latest advancements in lighting, pest control measures, climate considerations, and cultivar selection.
Here are the details:
Financial: The cost isn't publicly shown for the entire program, but it entails of 11 courses, which we think will total under $10,000. Once finished, m

ost graduates become a lead grower, production supervisor, or post-harvest supervisor, all of which command a salary north of 31,000

CAD.

Fulfillment: Learning the ins and outs of cannabis production opens doors both in a career sense and your efforts at growing in home. If cannabis is your go to medicine, the benefits are so much more than financial.
Long-term: Cannabis production careers are in their infancy and from the looks of it, there's no limit to where you'll be in the long run. As production facilities increase in number, being a production manager or taking your efforts further into research are all possibilities.
St. Francis Xavier University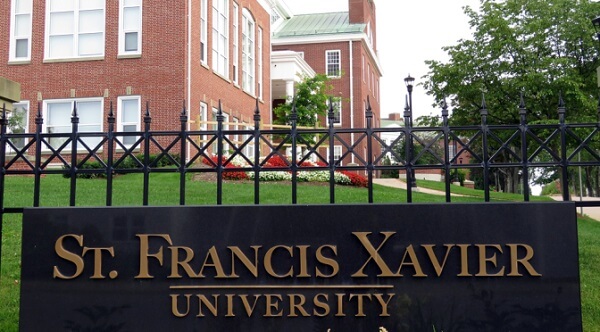 St. Francis in Nova Scotia is currently offering an on-the-job training program that will translate into university credit in the following areas of industrial interest: clinical trialing, medicinal delivery methods, mass production, and many more.
This is of prime importance, because you'll have the opportunity to take these courses and apply them to a university degree, if you so choose.
This program, as with many others, are made possible because schools are partnering with cannabis corporations to fill the expected gap in cannabis jobs. St. Francis Xavier is no exception, and may be setting a new standard, as a 7,000 square-foot growing facility is in the works.
Here are the details:
Financial: Though many graduates may be on boarding at THC Dispensaries in an entry-level capacity, the risk of finding a job is nearly zilch and that means the ability to pay back student loans on the double.
Fulfillment: Doors are not closed because of the university transfer credits. This means if cannabis production isn't your thing, then you can carry on and pursue training in another field.
Rewarding: While going to work immediately for a large corporation may not be the ideal cannapreneurs dream, there are (literally) hundreds of networking events around the world, where you can meet others looking to eventually start their own canna-biz or who are interested in finding an angel advisor or investor.
Community College of New Brunswick (and Dieppe Community College)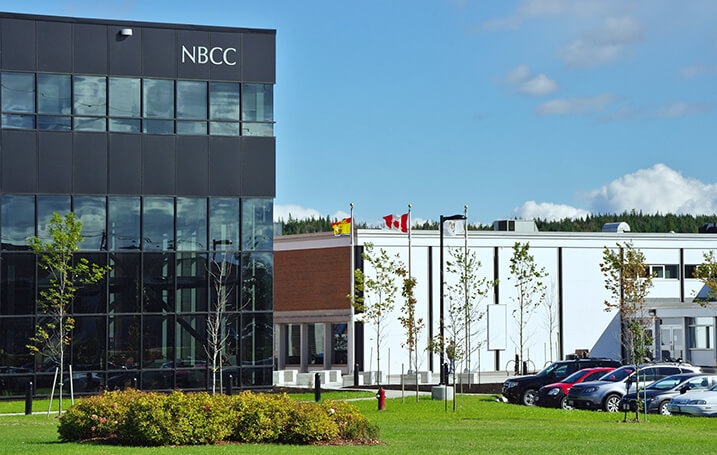 Community colleges, especially in New Brunswick, are not being left in the dust when it comes to partnering with local businesses to plug employment gaps within the region.
Dieppe Community College has signed a partnership with Moncton-based producer Organigram and is offering a 12-week Cannabis Cultivation Technician program.
NOTE: Many of these programs require applicants to not have a criminal record and be residents of Canada, if not the province of study.
NOTE: Those participating in 'green brain drains' the world over should conduct their research before applying for a visa as some countries are not on the best terms with Canada, especially when it comes to the controversial issue of "drugs"
As for the Community College of New Brunswick, it's working with cultivation company Zenabis Ltd. in offering not only the cannabis needed to run research and development projects, but 'promising' some 3,000 jobs to graduates through 2022.
Financial: One certainly cannot argue with the community college approach, especially with many of the corporate sponsors footing the bill and cost of tuition for the first 20 to 70 applicants
Fulfillment: Work autonomy and a greater mix of responsibilities is linked to higher fulfillment in the work place. And given the long term agreements these schools have with corporations, this likely means you'll be in a position to experiment with different positions and have evolving responsibilities in different business areas

(think finance, cultivation, production, marketing, etc.).

Rewarding: Of course these corporate sponsors have a myriad of

strings

attached, but most remain dedicated to researching cures for medical issues and devoting large portions of their budget toward both medicinal and recreational marijuana use
Durham College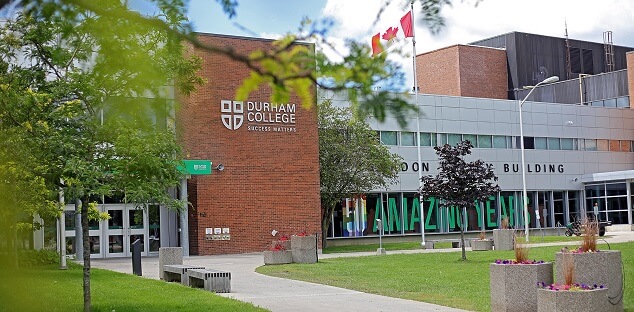 Continuing education is also an option for those already in the canna-biz or looking to pad their CV or resume.
NOTE: While great add-ons, these courses are not always recognized in the industry or by other institutions writ large.
The course in Oshawa's Durham College, known as the Cannabis Industry Specialization program, is targeted at persons who already have a business degree and want to explore how to leverage their experience in with extra cannabis training.
NOTE: It's important to highlight that while the professionalization of cannabis is important, the prospective student needs to fully investigate who, or what, is subsidizing their continuing education; in this case, it's Emblem Corp.
Students will learn about ethics, quality control, cultivation techniques, legal issues, regulatory changes, packaging, and prescribing medicinal marijuana
Financial: Completing the part-time offering means a cannabis career in

quality assurance, quality control, sales, marketing, or finance

, which all means salaries north of 85,000 CAD

Fulfillment: The course dives deeply into the benefits of marijuana, THC and CBD, which should give the businessman or woman a greater respect for not only how to make ends meet in this industry, but also help folks suffering from PTSD, MS, or other ailments
Rewarding: Again, though not accredited, these courses will see the successful student earn an electronic badge for all of social media to see as well as prospective clients on LinkedIn.com
Kwantlen Polytechnic University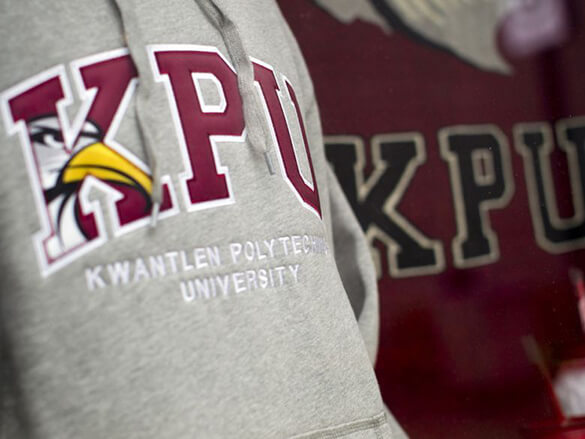 Another professional-focused continuing education program is Kwantlen Polytechnic University's Retail Cannabis Consultant program in BC.
NOTE: again, it should be noted that this two-day program is not an accredited course, but could help the mid-career professional transition into this burgeoning industry
If retail is not your 'thing', consider KPU's other offerings, which include courses on plant production and facility management, marketing under the cannabis act, and financing a cannabis enterprise in Canada
Financial: The two-day courses run 399 CAD while the part-time offerings total 1499 CAD; again, this should be weighed against the potential earnings from other professions to embarking in an entrepreneurial venture
Fulfillment: This course offers not just insight into the history of legalization of cannabis in Canada, but also on how those coming to the industry can continue to advocate on behalf of this humble little plant
Rewarding: Perhaps the most rewarding aspect of these limited, but intense, offerings is the ability to quickly network with like-minded professionals, form partnerships, and start on a new journey that can help local communities improve their languishing High Streets in a conscientious manner
Are Cannabis Training Programs a Sure Bet?
Higher education and attending university in general is fraught with decision after decision.
There are questions of return on investment, how much debt to take on, and whether a diploma or degree carries more or less weight than, say, actual real-world experience.
Still, it seems (at least in the near-term) that getting involved with cannabis accredited courses, programs, and certifications at the university level is a safe bet to landing one of the cannabis jobs with so much upward mobility.
So, in answer to the above and whether or not one should go back to school, again, we'll call it a no brainer and advise you select 'Yes' on your scan tron bubble sheet!