As Autumn comes to a close and winter settles in, it's 'high time' to prepare weed gifts for all of your favourite stoner friends and family, and maybe even yourself! This year's Merry-Juana holiday season is slated to bring a lot of much-needed cheer and warmth after the difficult times that many Canadians endured over the course of this year, but it can also cause a lot of stress!
Whether you're forced to spend time with difficult family or spending it away from home, the holidays can be a lonely and challenging time.
Some kind buds can go a long way in times like these, and no place has kinder buds than yours truly at Herb Approach! Whatever your situation may be, your favourite plant and online dispensary are here to spread some festive cheer with these great weed gifts!
Permafrost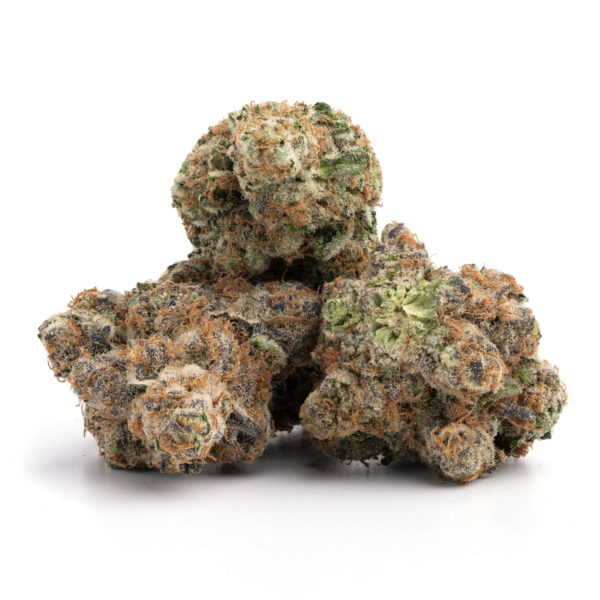 Keep things icy with this cool and slick strain!
The lovechild between Trainwreck and White Widow, Permafrost is a sativa-dominant strain that's appropriately named for its generous coating of frosty white trichomes.
A hybrid strain, Permafrost is perfect for enjoying in the morning while canvassing the fresh blanket of snow that fell overnight or in the evening to help keep you warm and cozy inside. Permafrost provides its users with a massive influx of creative and active energy, making this festive strain an excellent choice to help you clean the house or prepare a luxurious Christmas feast!
Royal Cookies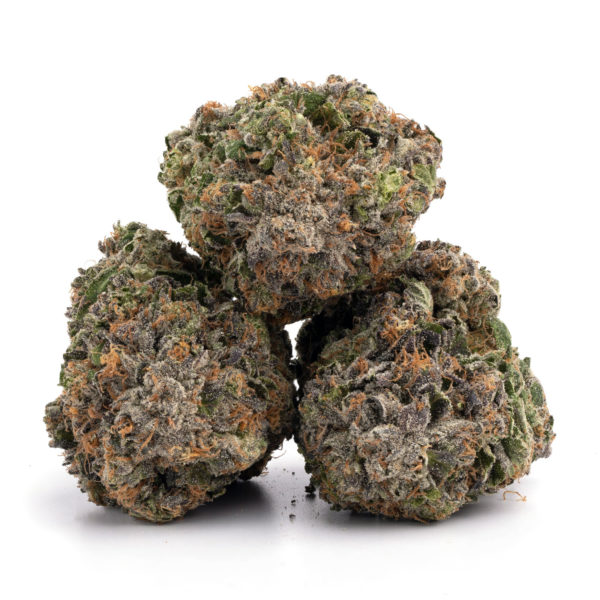 Christmas, cookies and a warm glass of milk – is there anything more classic than this timeless combination? It turns out there is! Forget the sugar cookies and put away the gingerbread – it's time to dig into a bowl of Royal Cookies!
A hybrid bred by combining the select phenotypes from the Cookies family of strains, Royals Cookies is a royal strain offering tokers a terpene profile filled with cinnamon, spice and everything nice! Packing a THC content level of 22 to 25%, these regal biscuits aren't something to ignore.
Delivering a strong euphoric rush combined with a relaxing, couch-lock sedation all wrapped up in a fragrant and spicy flavour profile, these cookies are the treat to eat if you want to go to bed in time for Santa Claus to come down the chimney!
Christmas Pretzel (Sweet Jane)
You might not believe it, but pretzels and Christmas actually go a long way back!
According to legend, a young monk was leavening bread for Lent, a Christian period of fasting before Easter. During Lent, Christians would pray by folding their arms across their chests with each hand on the opposing shoulder.
When the young monk was done leavening his bread, he noticed he had a lot of leftover dough. Instead of throwing it away, he decided to twist the bread into a pretzel shape and give it to the children to help them remember their prayers! The three holes in the pretzel were meant to represent the Holy Trinity.
Eventually, the popularity of the pretzel spread and today, it's served in malls, restaurants and Christmas markets around the world as a salty, savoury or sweet treat!
If you want to relive the pretzel tradition, consider a bag of medicated Christmas Pretzels! Packed with 25mg of THC per pretzel with a total of 6 pieces per package, these sweet bite-sized treats provide the perfect buzz or pick-me-up for the holiday season.
THC Jolly Jellies (Mota)
Have a hard time getting into the Christmas spirit? Find yourself saying "bah-humbug" a bit too often? Spreading holiday dread instead of holiday cheer? Some Jolly Jellies might just be what you need!
Available in four festive shapes and flavours, these jolly jellies are infused with 30mg of THC per piece for a total of 120mg per package. You'll be hardpressed to find anyone who won't enjoy a good gummy – doubly so if they come in fun shapes like these!
Christmas Sandwich Cookies (Mota)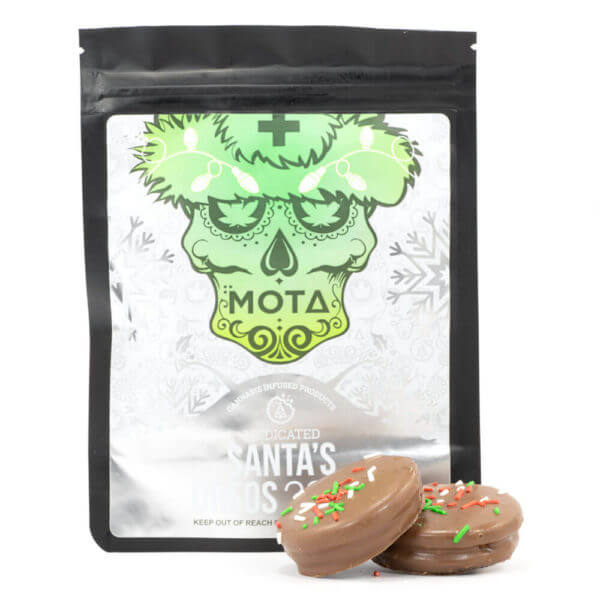 Why should Santa be the only one to enjoy delicious Christmas cookies? Don't get jealous over Old Saint Nick's monopoly of baked goods – get even and enjoy some yourself with these medicated Christmas Sandwich Cookies!
The perfect accoutrement to a cozy night in by the fire with a mug of hot cocoa, these cookies will help you get lifted and stay there. With 100mg of THC per cookie for a total of 200mg THC per bag, these potent cookies make great weed gifts for any stoner friends or family that have an above-average weed tolerance!
Candy Cane Cookie (Mota)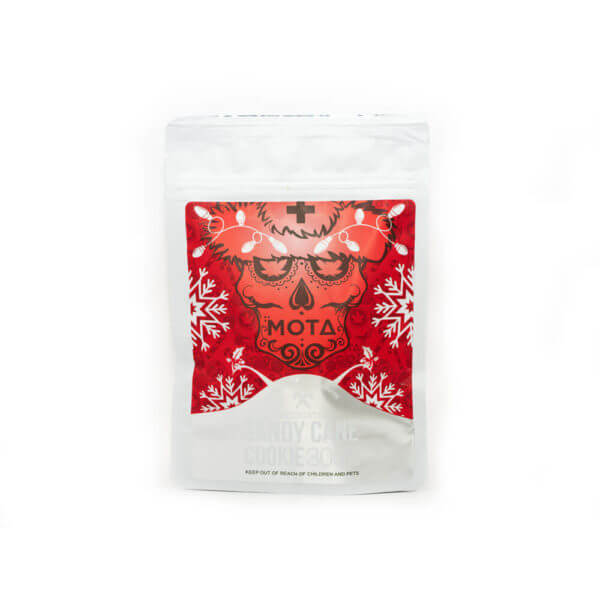 Ready to end your Christmas and start the New Year with a bang? There's no better way to cap off the festivities than with an infused Candy Cane cookie! Featuring one decadent double chocolate cookie dipped in white chocolate and topped with delicious candy cane bits, these Candy Cane Cookies by Mota boast an impressive 300mg of THC per package!
Featuring a festive motif and loads of THC goodness, these cookies make an excellent gift for a beloved pothead friend or family or as a potent stocking stuffer for those brave enough to try it!
Weed Gifts For a Great Weed-Mas!
There's no doubt about it – this year has been a rough one for all Canadians. While this year might offer something more similar to Christmases we've been used to in the past, finding the right gifts, talking to family and friends and finding a quiet moment for yourself to rest and recharge is difficult even on the best of days.
Hopefully, our guide on weed gifts has given you some ideas for gifts you can give to your more weed-inclined friends and family (including yourself)!
Also, if you've reached the end of this article, we wanted to share a little gift with you to make your holidays brighter.
Use Code XMS20 for 20% off all items, excluding sale items at Herb Approach! We hope your holidays are as brilliant (and as dank) as ours! Happy trails!