Red velvet weed cupcakes are a delicious and indulgent treat that can be enjoyed as a special dessert or as a fun and unique way to consume marijuana.
The combination of rich red velvet cake and marijuana creates a tasty and potent dessert that is sure to please anyone who enjoys the effects of cannabis.
Before you carry on be sure to check out the rest of our cannabis edibles recipes here!
To make the best red velvet weed cupcakes, you will need the following
Ingredients:
1 1/2 cups all-purpose flour
1 cup sugar
1 tablespoon cocoa powder
1 teaspoon baking powder
1/2 teaspoon salt
1/2 cup vegetable oil
1 cup buttermilk
1 teaspoon vanilla extract
2 eggs
1 tablespoon red food coloring
1/4 cup weed butter, melted
Instructions:
Preheat your oven to 350 degrees F and line a muffin tin with cupcake liners.

In a large mixing bowl, combine the flour, sugar, cocoa powder, baking powder, and salt.

In a separate bowl, whisk together the vegetable oil, buttermilk, vanilla extract, eggs, and red food coloring.

Pour the wet ingredients into the dry ingredients and mix until well combined.

Add the melted weed butter and mix until fully incorporated.

Divide the batter evenly among the cupcake liners, filling each one about 3/4 full.

Bake the cupcakes for 20-25 minutes, or until a toothpick inserted into the center comes out clean.

Allow the cupcakes to cool completely before frosting.
To make the frosting, beat together 1/2 cup of softened butter, 3 cups of powdered sugar, and 1-2 tablespoons of milk until smooth and creamy. Spread the frosting on top of the cooled cupcakes and enjoy!
Note: Be sure to use weed butter that has been properly decarboxylated (heated) in order to activate the THC and make the cupcakes psychoactive.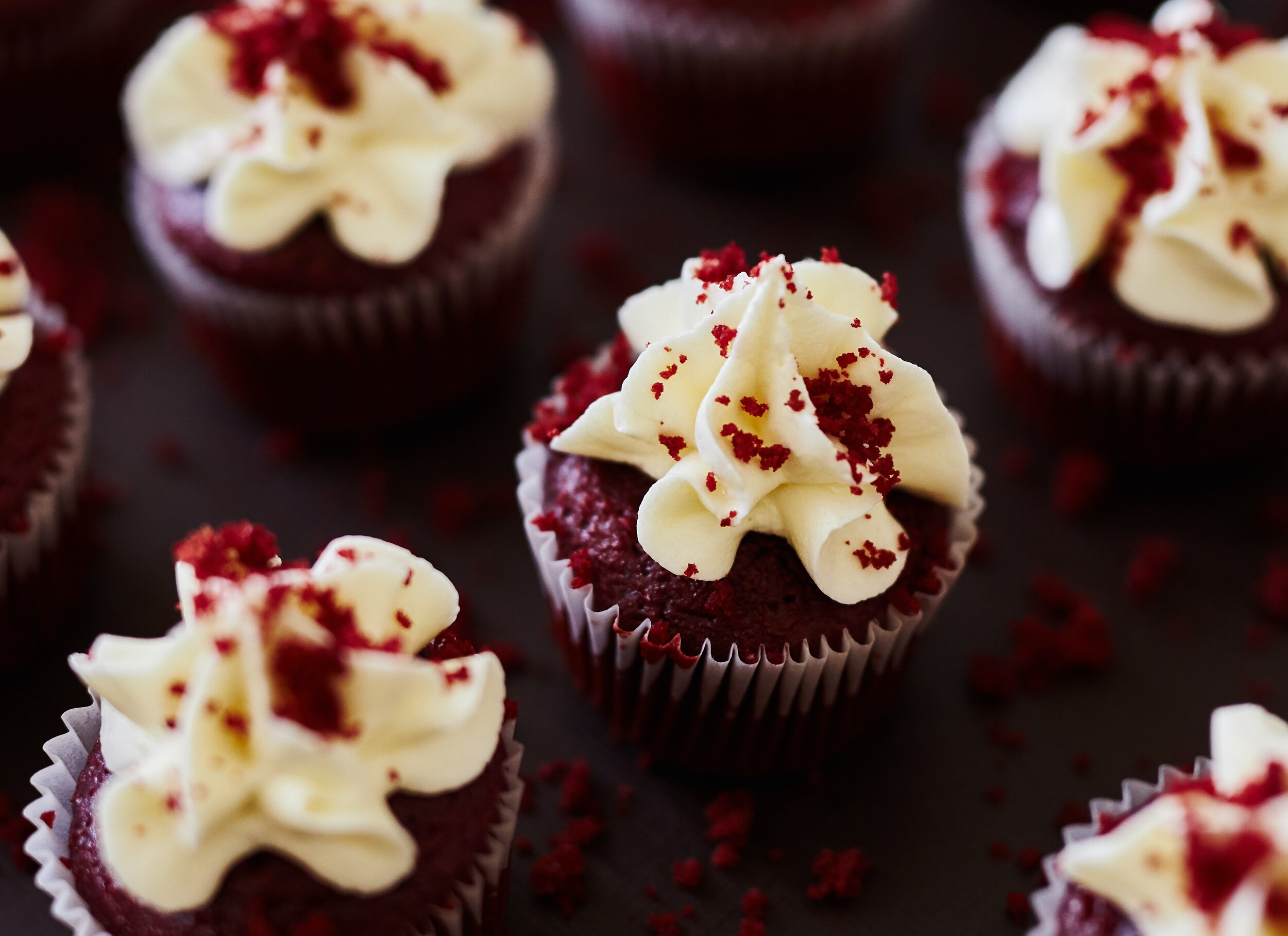 Conclusion
Enjoy your red velvet weed cupcakes as a special treat or as a unique and delicious way to consume marijuana.
Just be sure to consume them responsibly and in accordance with any local laws and regulations regarding the use of marijuana. Happy baking!