Today, we are excited to share with you a unique and delicious recipe that combines the nutty, creamy goodness of hummus with the uplifting effects of cannabis. That's right, we're talking about Cannabis Hummus! Whether you're looking for a new way to incorporate cannabis into your diet, or just want to switch up your hummus game, this recipe is sure to satisfy. So, grab your food processor and let's get started!
Cannabis Hummus Dosing
Before we dive into the recipe, it's important to talk about dosing. It can be tricky to get the right amount of cannabis into your hummus, especially if you're not familiar with edibles.
The cannabis hummus will have about 15 mg THC per serving IF you made your marijuana oil from average cannabis (10% THC) and used 1/2 ounce of marijuana to make 1 cup oil.  
Read: How to Make Cannabutter: Your Simple 5 Step Recipe
It's always better to start with a small amount of cannabis and gradually increase the dosage until you find what works for you. Keep in mind that the effects of edibles can take up to two hours to kick in, so be patient and don't overdo it. As always, it's important to consume cannabis responsibly and in moderation. With that said, let's get cooking!
Ingredients:
1 can of chickpeas, drained and rinsed
1/4 cup tahini
1/4 cup extra-virgin olive oil
1/4 cup lemon juice
1 clove garlic, minced
1/2 tsp salt
1/4 tsp cumin
1/4 tsp smoked paprika
1-2 tbsp cannabis-infused olive oil (adjust amount to desired potency)
Instructions:
In a food processor, combine the chickpeas, tahini, olive oil, lemon juice, garlic, salt, cumin, and smoked paprika. Pulse until the mixture is smooth and creamy.
With the food processor running, slowly drizzle in the cannabis-infused olive oil until it is fully incorporated. Adjust the amount of cannabis-infused oil to your desired potency.
Taste and adjust the seasoning as needed.
Transfer the hummus to a serving bowl and garnish with additional smoked paprika and a drizzle of regular olive oil, if desired.
Serve with pita chips, vegetables, or your favorite dipping snack and enjoy your cannabis-infused hummus!
Cannabis Hummus Conclusion

In conclusion, cannabis hummus is a delicious and unique twist on a classic dip that also offers the potential health benefits of cannabis. By combining the flavors and health benefits of chickpeas, tahini, and cannabis olive oil, this recipe creates a satisfying snack or appetizer that is perfect for sharing with friends or enjoying on your own.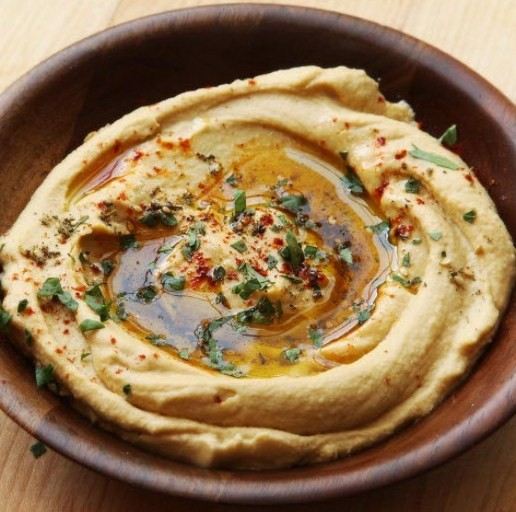 While it's important to use caution when consuming cannabis-infused foods, especially if you're new to cannabis or have a low tolerance, this recipe can be easily adjusted to your desired potency. With its versatility and potential health benefits, cannabis hummus is a fun and tasty way to incorporate cannabis into your diet. So why not give it a try and see what all the buzz is about?