Want the perfect munchie? These little stuffed cheese Jalapeno Poppers are sure to give you some serious heat. It's crunchy and cheesy, with so many flavors and textures, you will never notice there's weed in there!
This recipe was made with decarboxylated dry ice kief but you could also use hash.
How to Make Cannabis Infused Jalapeño Poppers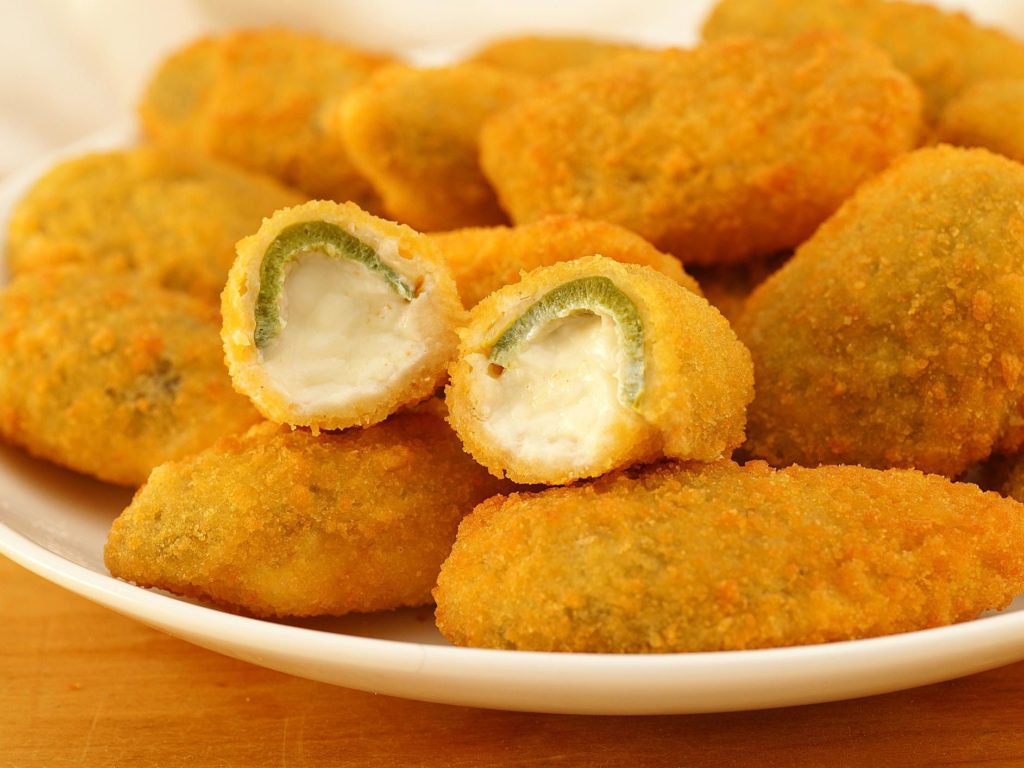 Ingredients
1 link Chorizo small, optional
1/2 cup Monterrey Jack cheese grated
1/2 cup Mozzarella cheese grated
1 teaspoon dried oregano
12 jalapeno peppers medium
1 gram decarboxylated kief or hash finely crumbled
3 large eggs large
1 cup dried breadcrumbs
2 teaspoons salt
2 teaspoons black pepper
3 cups vegetable oil approximate, for frying
Directions
If using chorizo, cook in a small skillet over medium heat until cooked through, about 5 minutes, crumbling into tiny bits as you cook. Toss cooked chorizo with grated cheeses and oregano and set aside.
Cut a slit into each jalapeno from stem to bottom then make a crosswise "T" cut at the top. Use a paring knife to carefully remove the inner membranes and seeds, leaving the pepper intact.
Divide the cheese mixture and the kief or hash into 12 portions each. Take a portion of cheese and squeeze itaround a portion kief and carefully stuff it all inside the pepper. I find it easier to add the concentrate toeach pepper individually in order for each one to be consistently dosed. Squeeze the seams together to compact thestuffing inside.
Beat the eggs together in a small bowl. Stir together the breadcrumbs, salt, and pepper. Use tongs to dip each stuffed pepper in the eggs, let excess drip off and roll in breadcrumbs. Repeat the process, double dipping each pepper. Place on a clean baking sheet as you coat each pepper.
Heat about 2-inches of oil ina large, preferably cast-iron skillet, to about 325 degrees F. Fry popper in batches until golden brown and cheese is melted, about 3 minutes per side. Drain on paper towels or a wire rack and serve.