Introduction
If you're a fan of sweet, satisfying treats that also come with a delightful buzz, Almond Joy Cannabis Balls might just become your new favorite indulgence. These no-bake bliss balls are a harmonious blend of the wholesome goodness of oatmeal, dates, and almonds, perfectly complemented by the delectable combination of coconut and dark chocolate.
And the best part? You can choose to infuse them with your preferred cannabis oil to create a delightful, good-for-you treat. In this article, we'll walk you through a simple and delightful recipe that's as easy to make as it is to enjoy.

Almond Joy Cannabis Balls Infusion
To make Almond Joy Cannabis Balls, the recipe calls for two tablespoons of cannabis oil. The Bliss Cooking Oil used in this recipe contains 2.5mg of THC and 2.5mg of CBD per 1mL dropper. Since a tablespoon typically contains 15mL, this means each tablespoon of Bliss Cooking Oil contains 37.5mg of THC.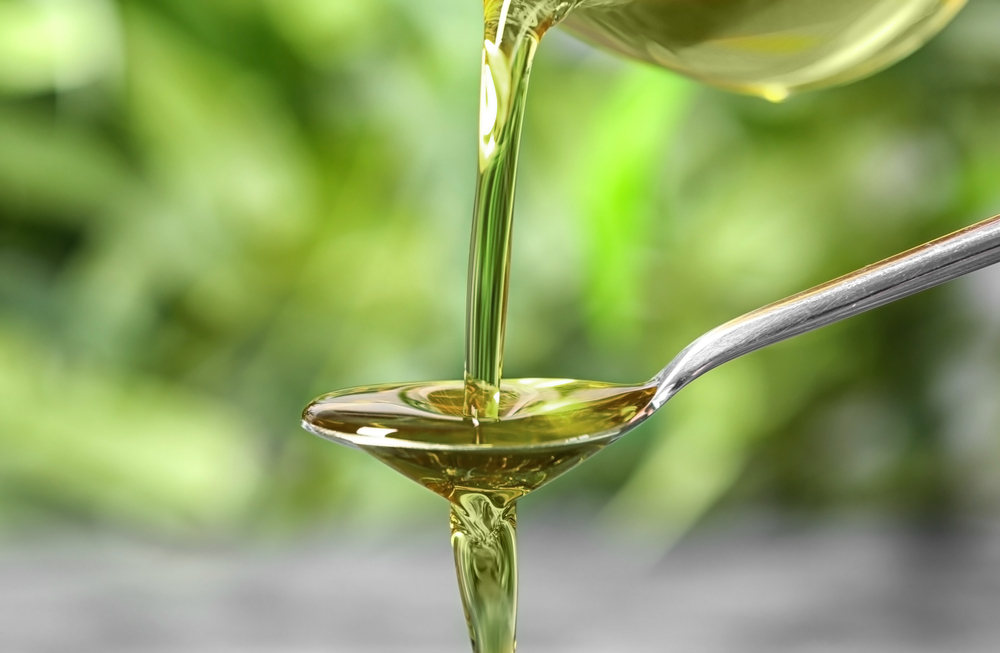 Learn: How to make Cannabis Oil in 3 Easy Steps
If you use two tablespoons of Bliss Cooking Oil in your recipe, your total batch of bliss balls will contain 75mg of THC. To calculate the THC content per Almond Joy Cannabis Balls, simply divide 75mg by the total number of bliss balls made, which, in this case, is 24. This results in approximately 3.125mg of THC per Bliss Ball.
INGREDIENTS
2 cups rolled oats
1 cup pitted dates
1 cup almonds
1 cup shredded coconut
1/4 cup dark chocolate chips (preferably dairy-free)
2 tablespoons cannabis-infused Bliss Cooking Oil
1/4 cup unsweetened cocoa powder
1/4 cup honey or maple syrup for sweetness
1/2 teaspoon vanilla extract
A pinch of salt
INSTRUCTIONS
Begin by placing the rolled oats, pitted dates, and almonds in a food processor. Blend until the mixture reaches a crumbly consistency.
Add the shredded coconut, dark chocolate chips, cannabis-infused Bliss Cooking Oil, unsweetened cocoa powder, honey or maple syrup, vanilla extract, and a pinch of salt to the mixture in the food processor.
Blend everything together until a sticky dough forms. You may need to scrape down the sides of the processor and blend again to ensure an even mix.
With clean, damp hands, roll the dough into bite-sized balls and place them on a parchment paper-lined tray.
If you like, you can roll the balls in extra shredded coconut or cocoa powder for an added touch of sweetness and visual appeal.
Once all the bliss balls are formed, refrigerate them for about 30 minutes to help them firm up.
Your Almond Joy Cannabis Balls are now ready to enjoy! Store any leftovers in an airtight container in the refrigerator for freshness.
Serving Suggestion
These Almond Joy Cannabis Balls make an excellent choice for dessert, breakfast, or a satisfying snack. With their rich and satisfying flavor, just 2-4 bites can be the perfect snack serving size, helping you savor both the taste and the effects of the cannabis infusion.
Conclusion
In conclusion, Almond Joy Cannabis Balls are a delightful combination of nutrition and indulgence, wrapped up in a convenient bite-sized package. With the option to infuse them with your choice of cannabis oil, these bliss balls provide a delightful and enjoyable way to incorporate cannabis into your treats.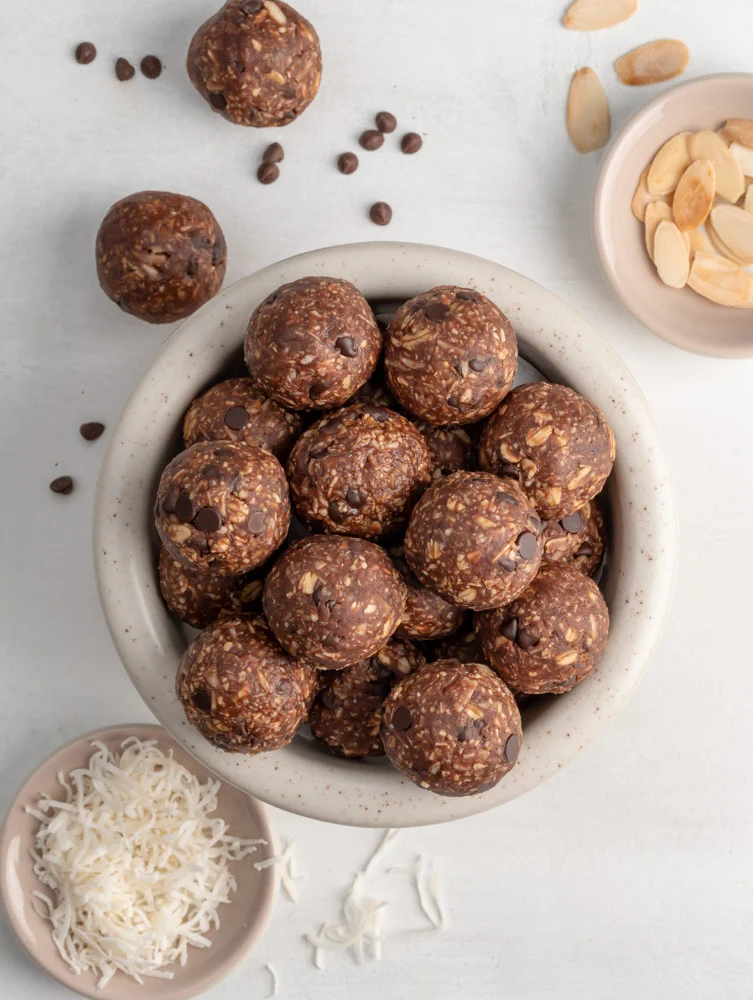 However, Remember to consume them responsibly and be mindful of your desired THC dosage. Whether you're a connoisseur or a newcomer to cannabis edibles, these treats are sure to provide you with a sweet and satisfying experience. Enjoy your homemade Almond Joy Cannabis Balls and savor the buzz!