Marijuana Smoothies are a tasty and healthy way to ingest your medicine. Even though there are no dairy products or sugar in this vegan cannabis smoothie recipe, it's still creamy, sweet, and satisfying. Using frozen fruit to make marijuana smoothies allows you to achieve a thick texture without diluting flavor. Add the optional ground hemp seeds for an additional nutrition boost.
How to make Strawberry Banana Smoothie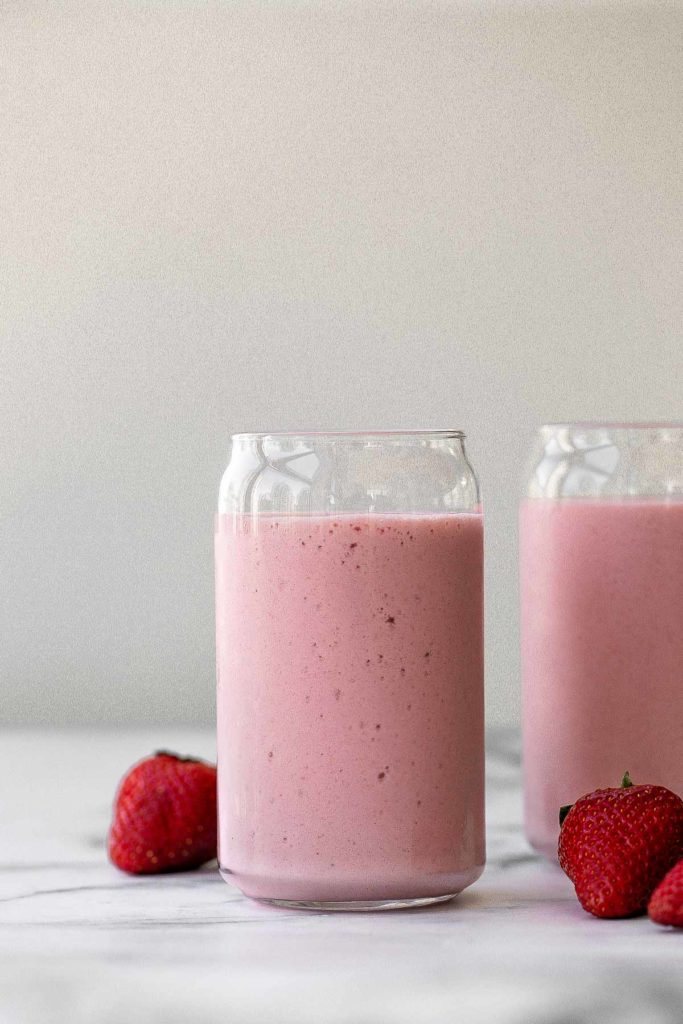 Equipment
Ingredients
1 1/2 cups strawberries frozen
1 banana medium, peeled, frozen
1/4 gram kief, hash or hash oil decarboxylated
1 cup coconut milk
1/2 cup orange juice
1 tablespoon hemp seeds optional
Directions
Put all ingredients in blender and process until smooth.  Serve immediately.