There are many delicious and healthy stoner foods out there to satisfy your munchies.
It's easy to get stoned and grab whatever is in our fridge and call it a day. Maybe even a walk to 7-11 is calling us. But what good will come of that? If you were in another country, do you think the first thing you'd get is chips? Most likely not.
We want to keep you healthy and fit for as long as possible. Cannabis has many positive benefits, but the primal need for junk food after smoking is not one of them.
We've gathered some of the best stoner foods and munchies from all over the world. Most of these you could make at home. If not, we hope there is a restaurant that's able to hook you up.
Health is wealth, as they say. And our bodies crave fuel that's good for the heart and soul. Let's take a trip around the world and check out some of the best stoner foods. And if you're looking for a whole list of other activities to do while on cloud cannabis nine, here's a bunch of them.
North America
1. Chicken Wings – New York, U.S.A.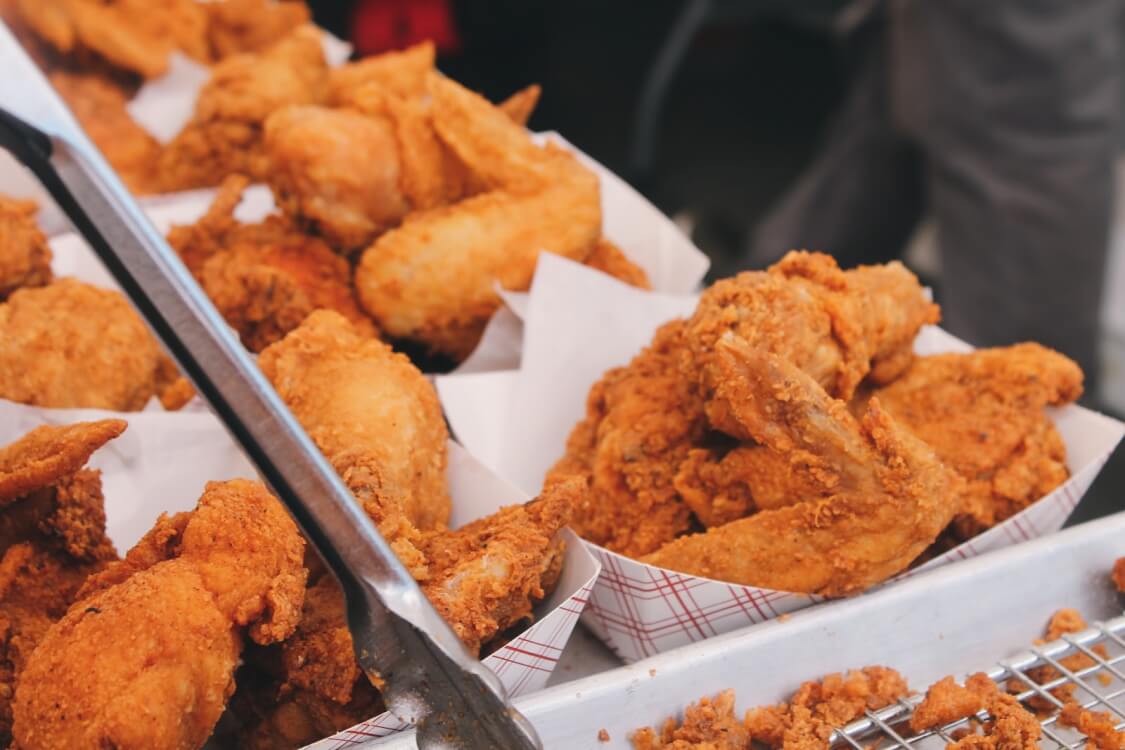 Did we say this list was going to be somewhat healthy right? Well, we may have not started off on a great footing with deep fried chicken…but our reasoning is that it's a classic that every stoner has craved for at least once.
It's not plain lettuce and tomatoes healthy, but still enjoyable.
2. Burgers – Anywhere and Everywhere, and the U.S.A.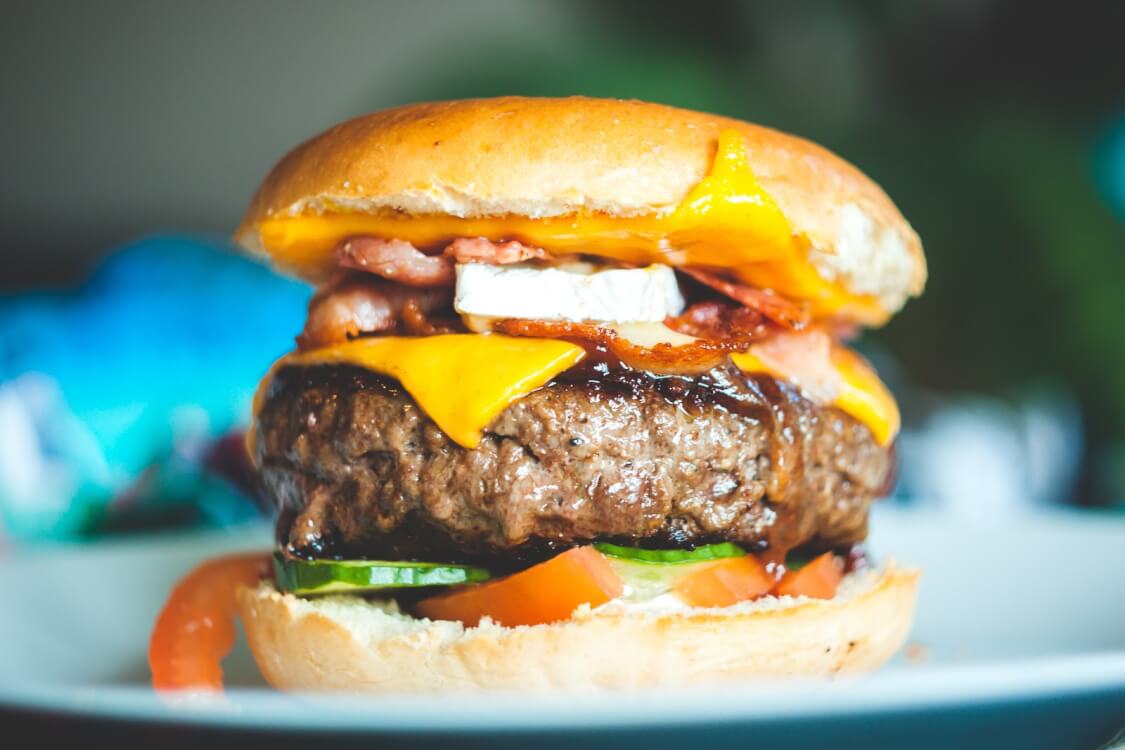 Burgers come in all shapes and forms. Long gone are the days when they were only beef. It's easy to find fish, chicken, and veggie burgers. At least the fish and veggie burgers are a healthy break from the amount of meat that most people consume. And they taste just as good. 
If you're worried about the bread, have no worries and pop it on a lettuce bun. Or don't, it's up to you!
3. Chimichangas – Arizona, U.S.A.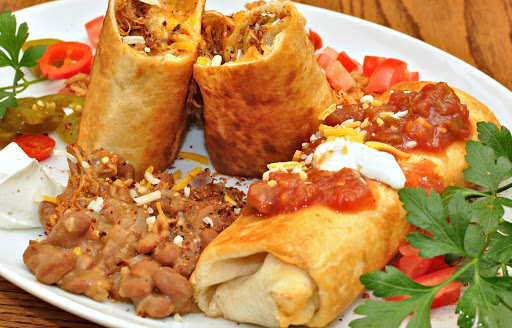 While this had us fooled, chimichangas are actually from Arizona. We're not talking about the ones you get in a bag from the frozen section. Preferably at an actual restaurant that's made from scratch.
Add a side of beans and salad to balance out the meal, and you've got yourself an awesome stoner munchie.
4. Poutine – Montreal, Canada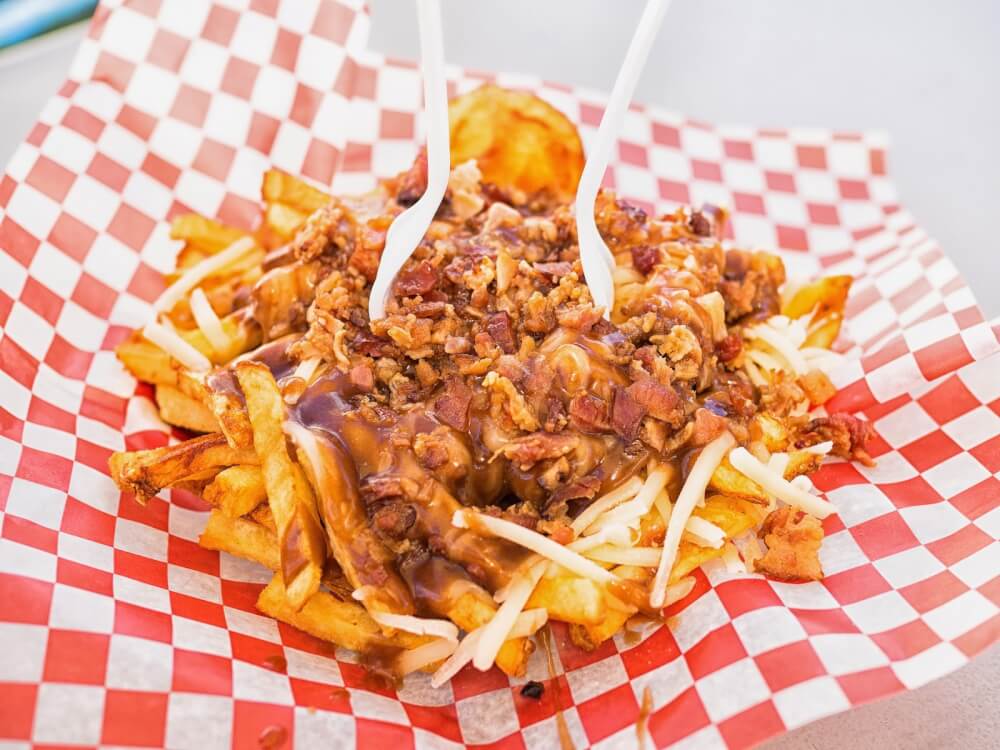 We have to admit that poutine isn't healthy whatsoever. But what North American best stoner snacks list would be complete without poutine? The Canadian staple is almost as famous as hockey and maple syrup.
The classic variation of cheese curds and gravy on fries is excellent. However, many restaurants and recipes have upped this by adding in shredded meat or other toppings. Feel free to customize as you like. There's no such thing as lousy poutine!
5. Tacos/ Any Mexican Food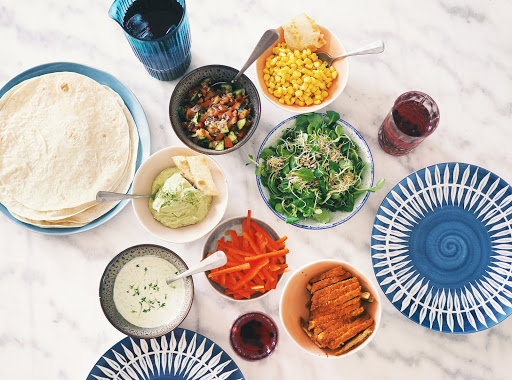 This goes without saying, but Mexican food is absolutely delicious. It may seem like its unhealthy, but it's really far from it. If you've ever been to Mexico, you will soon realize that the food is loaded with vegetables and rarely deep-fried.
From tacos to quesadillas, any and every style of Mexican food is great. Who wouldn't want to have burritos as a stoner munchie?
Related Article: The Most 420 Friendly Travel Destinations
Europe

1. Neopolitan Pizza – Italy
In going with the trend of healthy-ish stoner munchies, pizza becomes a toss-up. 
Fortunately, the great people of Naples know how to make a great pizza.
It also isn't going to leave you counting calories for the next week. 
Neopolitan pizza is thin crust and always uses fresh ingredients.
From the tomato sauce to toppings, this isn't what you'll find at Pizza Hut.
2. Waffles – Belgium 
Who hasn't got stoned and thrown some waffles in the toaster?
Eggos have a special place in many people's hearts, but they pale in comparison to Belgium waffles.
The soft and buttery treat has been captivating the hearts of Belgians for years.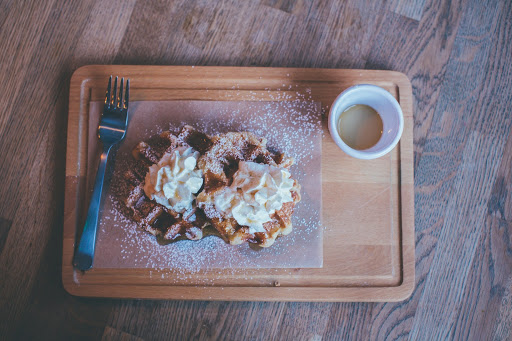 You can eat them plain. Yet, it's preferred to have a topping such as fresh fruit with whip cream or chocolate drizzle.
Don't worry, the fresh fruit makes it a (somewhat) healthy stoner food.
3. Gyro – Greece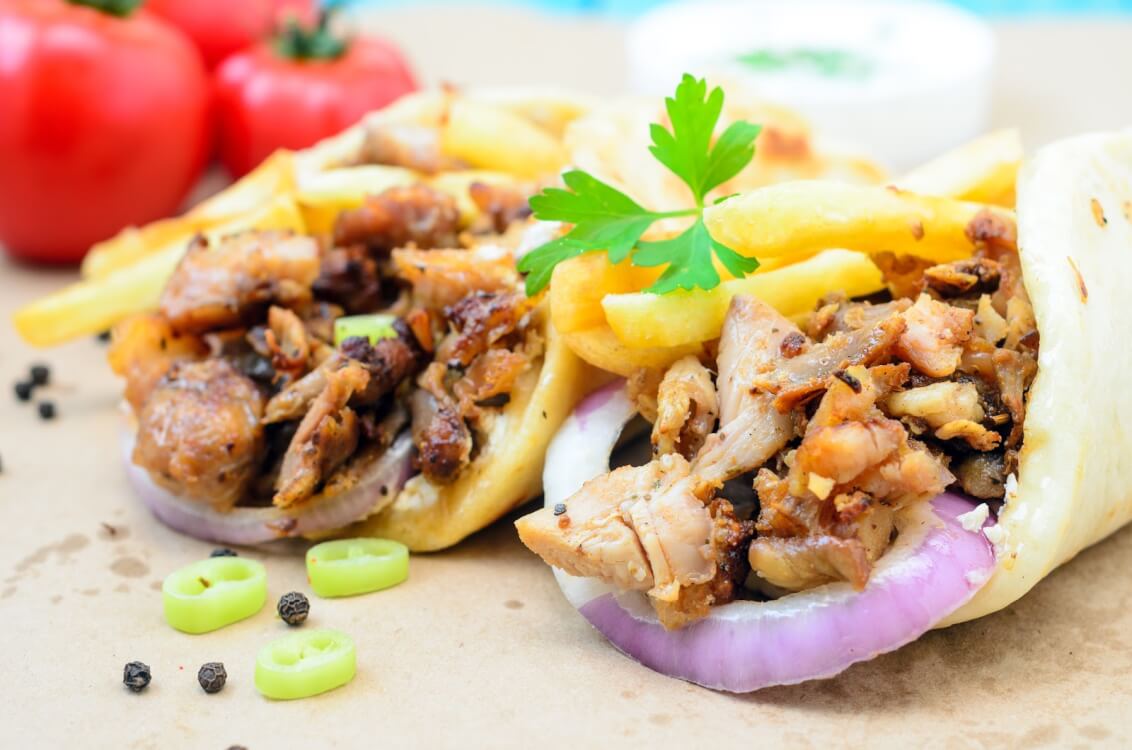 Those who have been fortunate enough to visit Greece will encounter their fair share of gyros. A couple of dollars for a lamb, chicken or pork wrap stuffed with salad and chips, can you believe it? 
A delicious yet straightforward item that, while it may sound blasphemous, are the tacos of Europe. Don't shoot us for that statement, we just call it as it is.
Make sure to get tzatziki on the side so you can portion it yourself.
Greeks loving pouring it on. So it's best to keep the sauce in moderation.
4. Perogies – Poland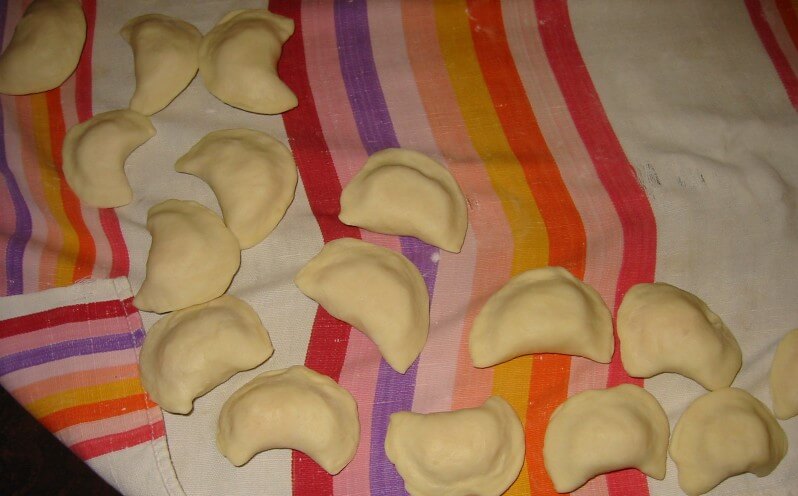 There might not be anything as satisfying as a well-done plate of perogies. Not just boiled and served as is. But either baked or lightly fried to perfection.
This delicacy from Poland has made its rounds and can be easily acquired in North America.
Don't be afraid to try and make them yourselves at home. They're quite easy, and after a few times, you'll be wondering why you ever went to macs for a hot dog.
5. Fish and Chips – England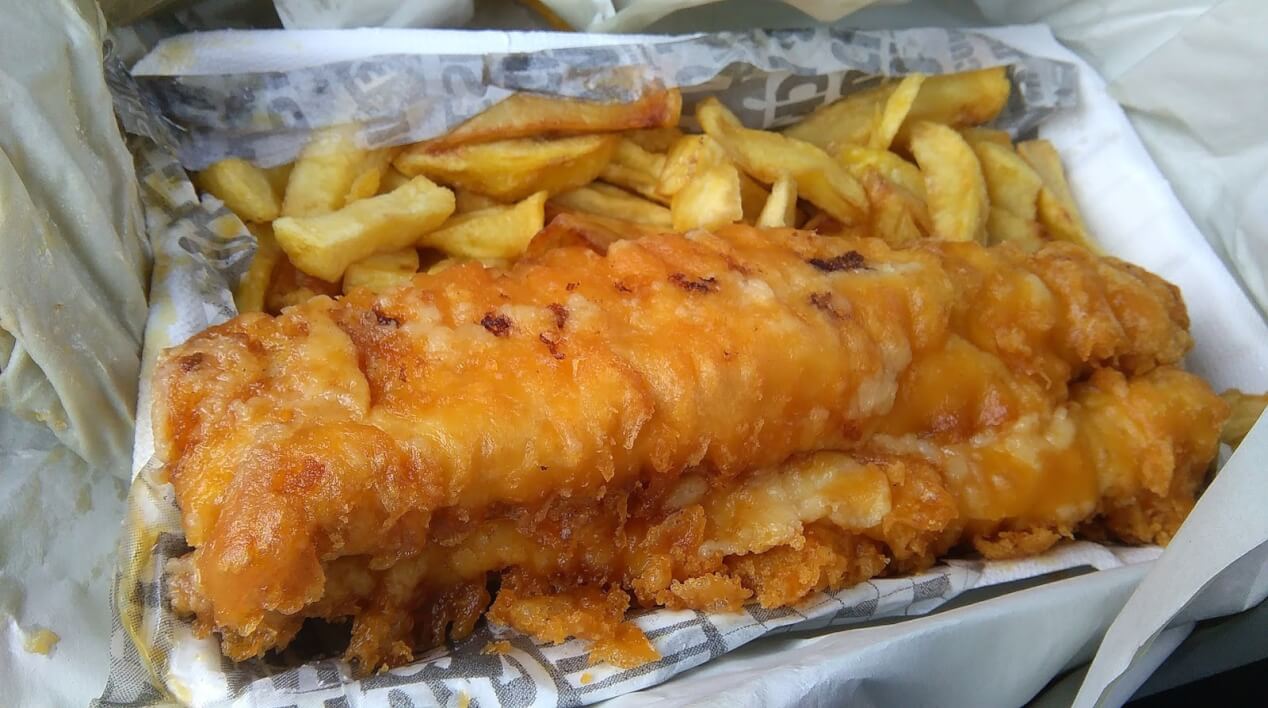 England isn't known for its culinary prowess. But that's alright because they invented fish and chips, which is really worth its weight in gold. Fish and chips can be found at just about any pub in London.
However, you're probably not in London. That's fine because they're so easy to make at home as well.
If you've got a cold lager and some flour, odds are you can make some fish and chips in no time.
Related Article: 7 Foods That Get You Higher
South America
1.Chicharrón – Peru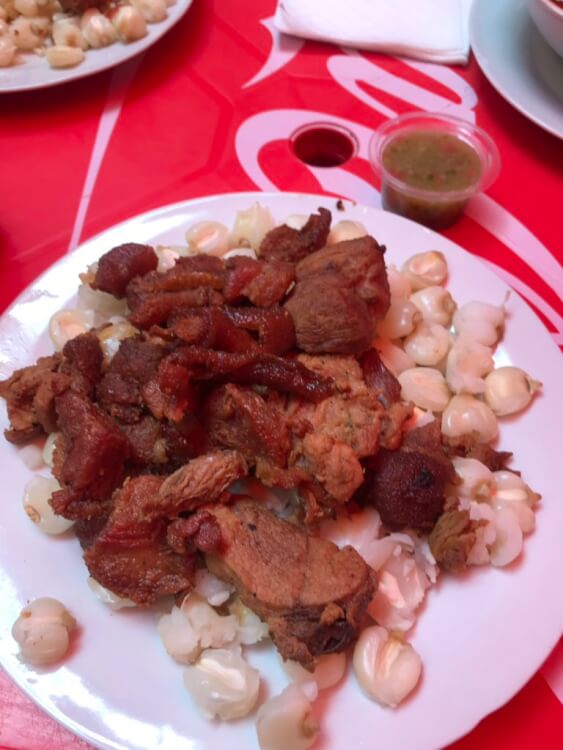 Chicharrón isn't native to Peru, but a staple in their culture. They consist of mostly pork boiled, then cooked in its own fat. Creating a crispy little snack that is far healthier than chips or anything of the sort.
2.Empanadas – Argentina
Like chicharró n's, empanadas aren't from Argentina, but they sure do know how to make them. They can be made with any filling, but most of the time it's beef with other vegetables stewed.
The dough is stuffed with the beef and vegetable filling and baked in the oven. Delicioso!
3.Coxinhas – Brazil
Coxinhas may sound similar to empanadas, but they're actually quite different. Instead of baking beef, coxinhas are shredded chicken wrapped in dough and then fried.
They're often the shape of a chicken leg, but they can just be a little ball of stoner munchie goodness as well.
4. Dulce de Leche – Uruguay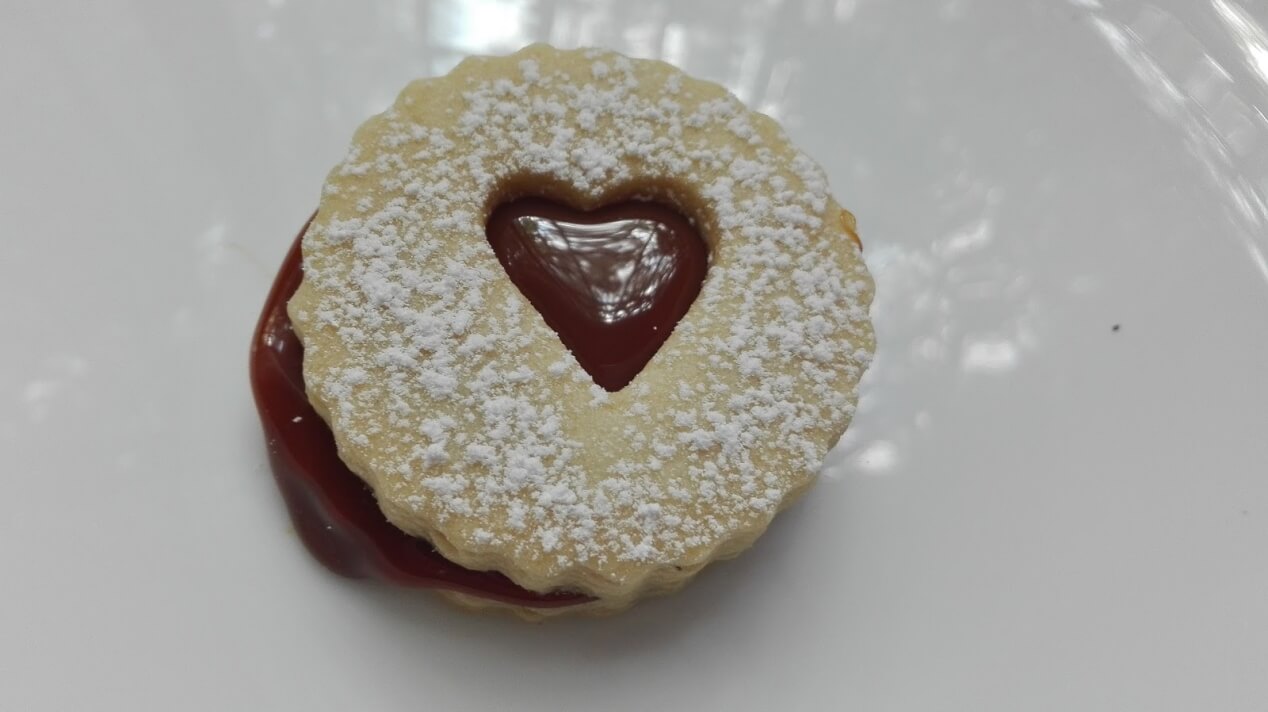 This one is for everyone out there with a sweet tooth. Dulce de Leche a filling that's made by slow simmering and constantly stirring milk and sugar. Other ingredients such as vanilla can be added for flavour, but that's up to you.
Once the milk and sugar have reduced and caramelized, the Dulce de Leche is done. While it can be eaten alone, it's best to top it on a muffin or a churro. Or you can add it to the following dessert on the list.
5. Picarones – Peru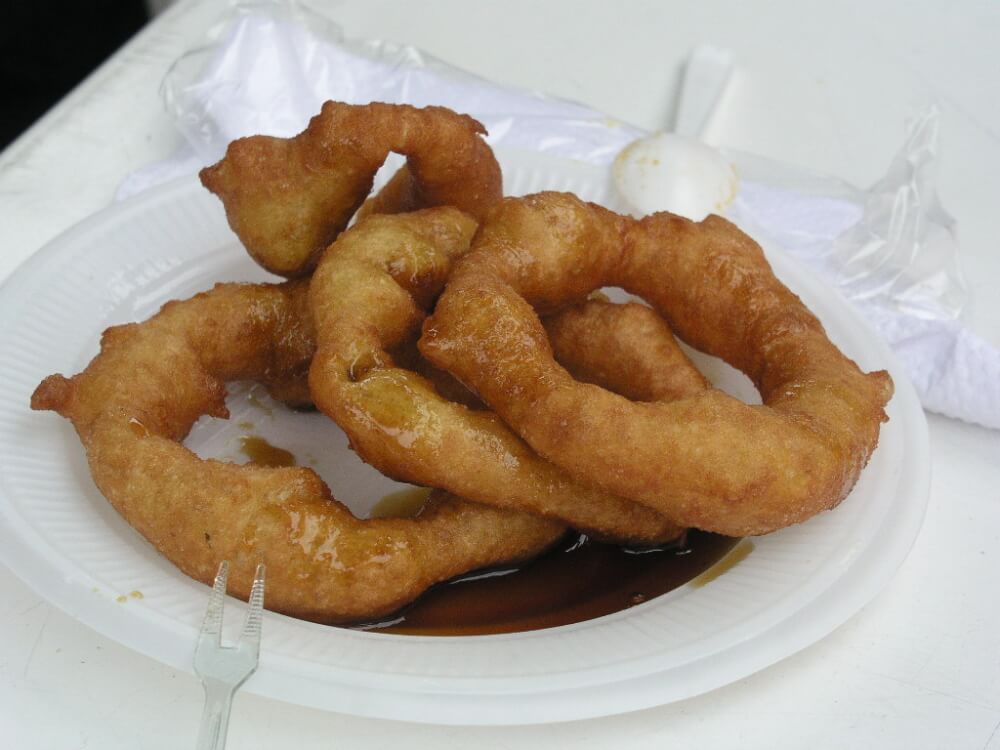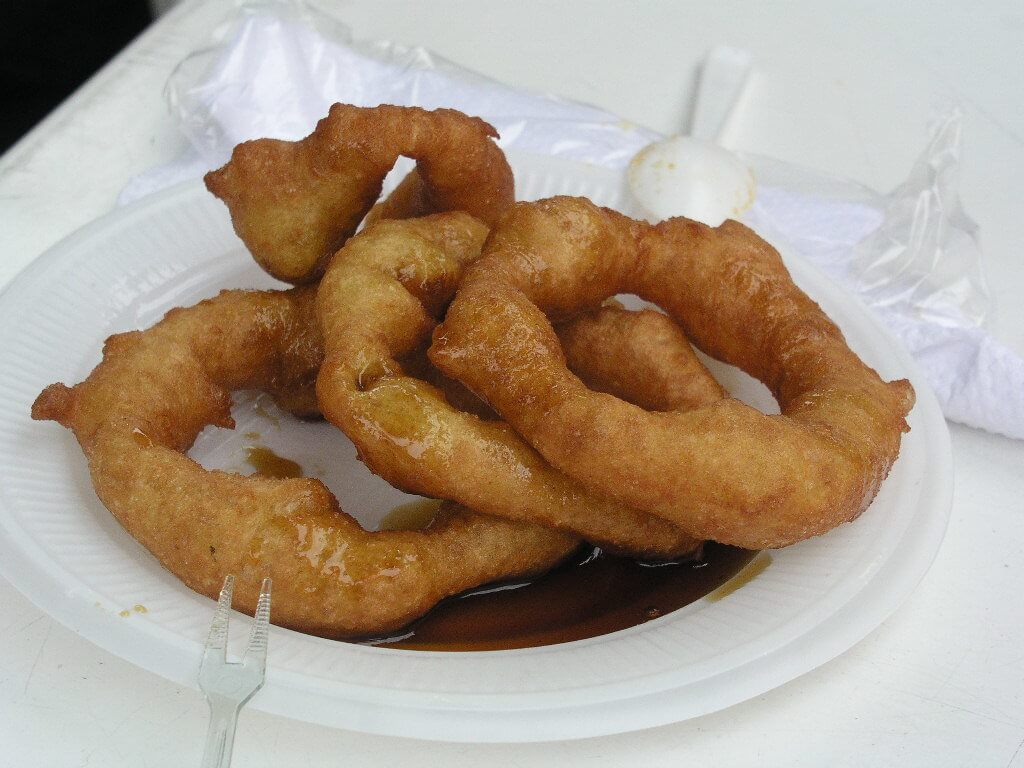 This dessert and the previous are a perfect pairing for each other. Picarones are inherently sweet potato doughnuts. Originating in Lima, they quickly spread across the country. Being they were delicious, easy to make, and cheap.
Not only are they tasty, being made from sweet potato gives them a potent factor. You can feel good about eating this one, making it one of the best stoner munchies.
Africa
1. Rolex – Uganda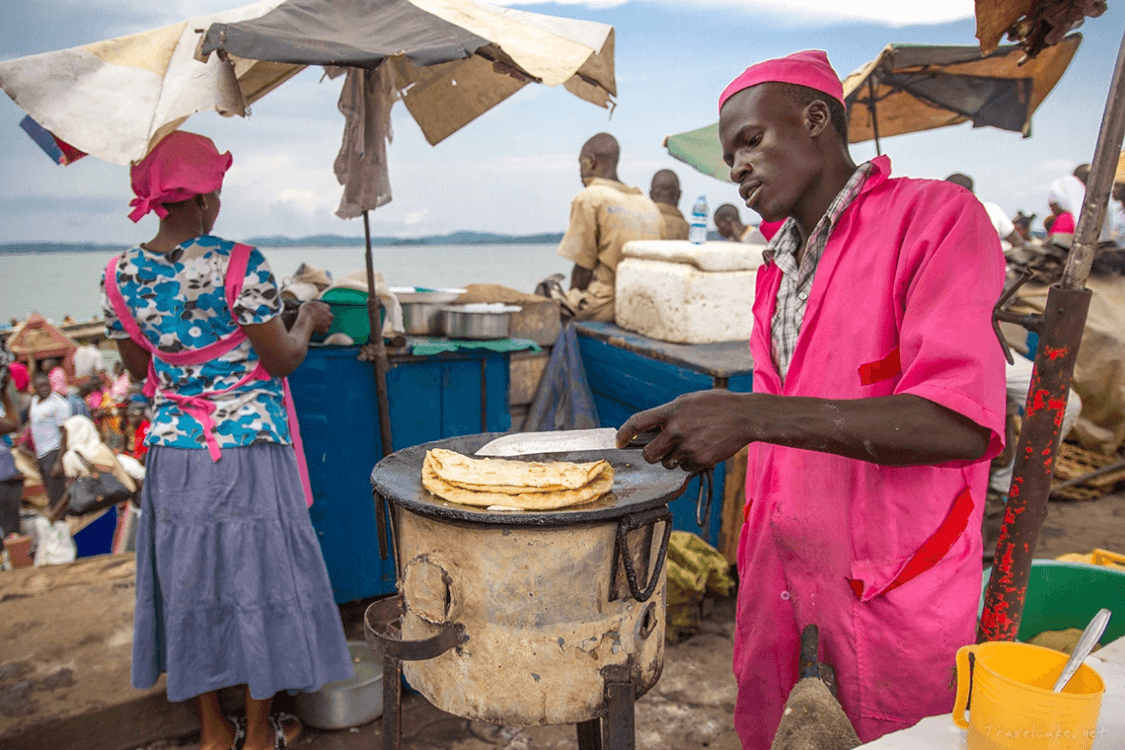 Rolex isn't a watch that's overpriced priced, but rather a dish made from eggs in Uganda. Originally from the town of Busoga, it spread like wildfire. Mostly because students from all over the country enjoyed the cheap treat.
It was at first seen as food for the poor, but since its popularity has risen, the government has accepted it as a national food. Festivals are held every year for the yummy rolex.
2. Bunny Chow – South Africa
This isn't your normal stoner munchie, but it is comfort food regardless.
Plus the name is fantastic!
Bunny chow consists of a hollowed-out loaf of bread with a stew or curry inside.
It was initially an Indian dish that was modified for South Africans.
3.Mandazi – Kenya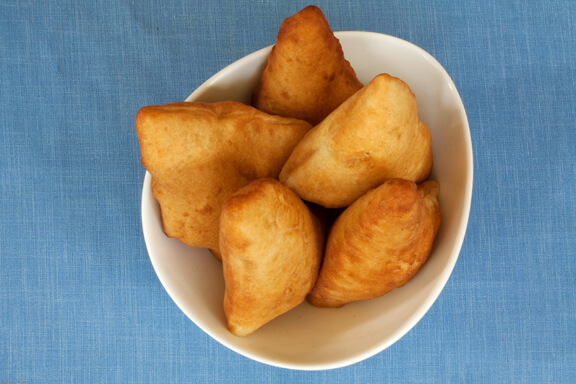 Unlike bunny chow, Mandazi is very easy to make at home and doesn't take very long.
It's at times called an "African Donut", but with the added coconut milk it's much more than that.
If you feel like combining flavours from all over the world, we suggest adding a little bit of dulce de leche on top. Now that's bringing it all together!
4. Suya – Nigeria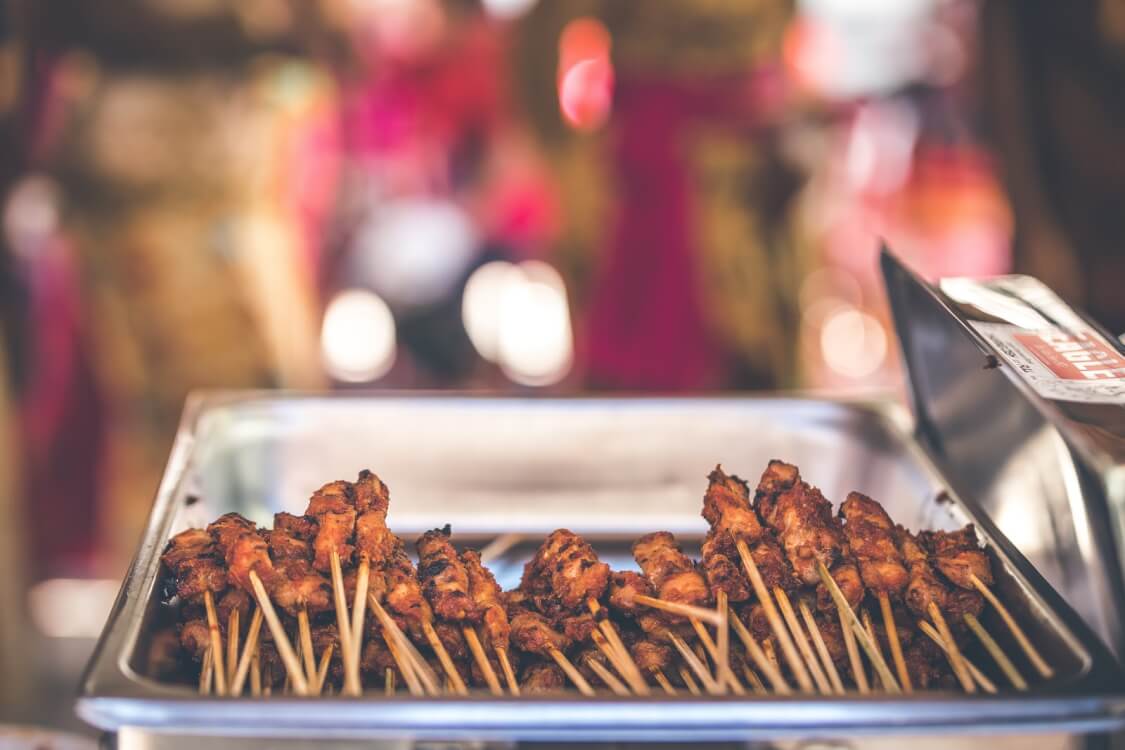 If you're a carnivore, then Suya is right up your alley. It's the street food of choice in Nigeria. To make Suya, take your favourite meat, skewer it and marinate then barbeque. 
It may be an odd stoner food, but it's good none the less. And relatively healthy at that!
5. Mealie Bread – Zambia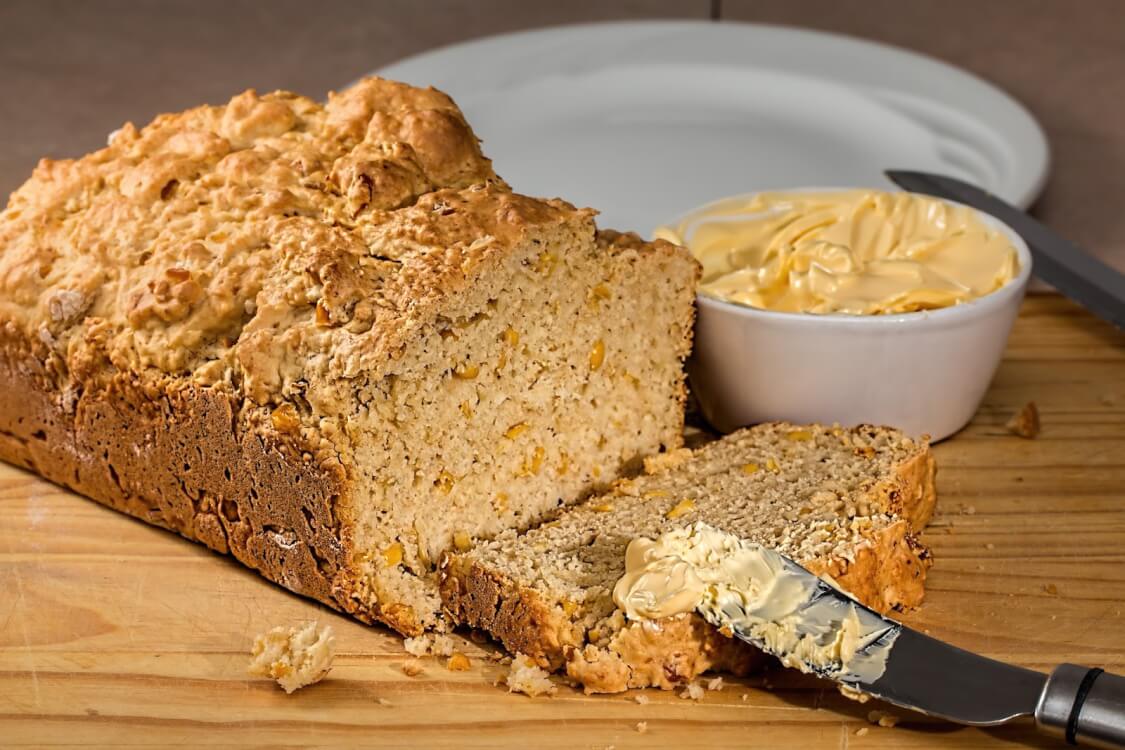 If you're going to get stoner munchies in Zambia, then you'll be scarfing down a plate of mealie bread. It's a variation of cornbread that serves as a starter or snack for the people of Zambia. 
It's best served with a glass of goat milk, which may be a little hard to find, so cow's milk will do just fine!
Asia
1.Samosas – India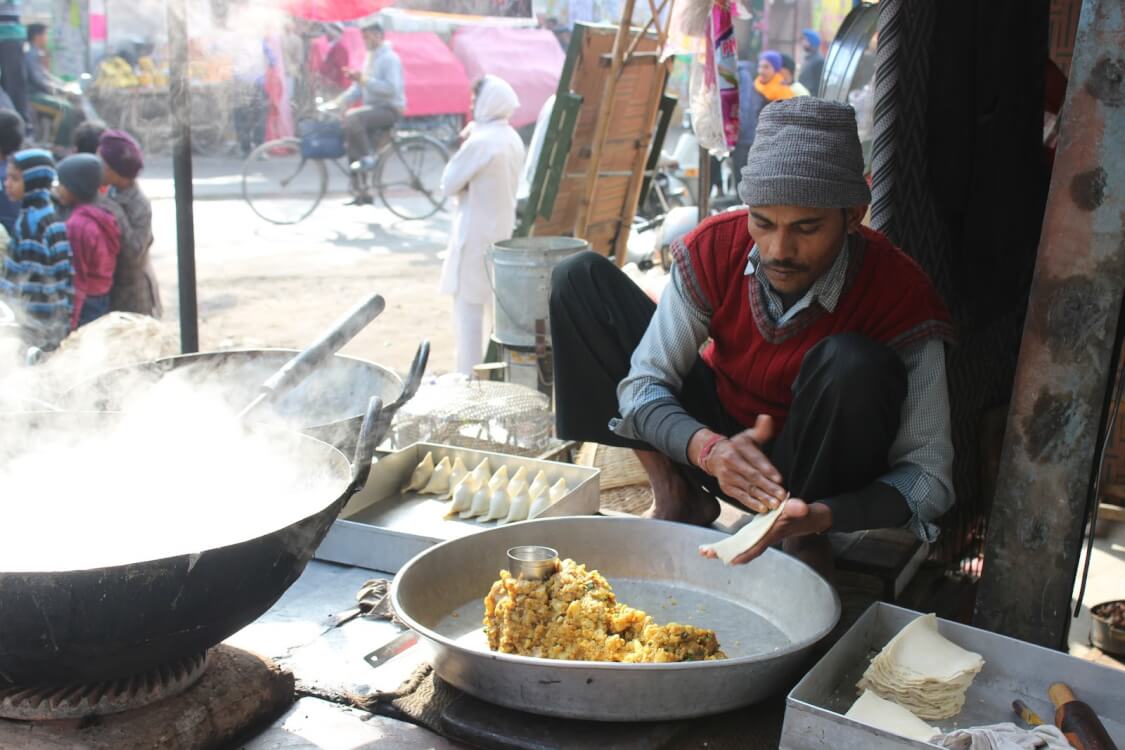 There are so many statement foods in India that selecting one healthy stoner food was tight. In the end, samosas take the cake. The classic snack comes in a wide range of flavours from veggie to chicken and beef.
Almost every continent now has some form of samosa, but it's hard to argue that India may make them the best.
2. Sushi – Japan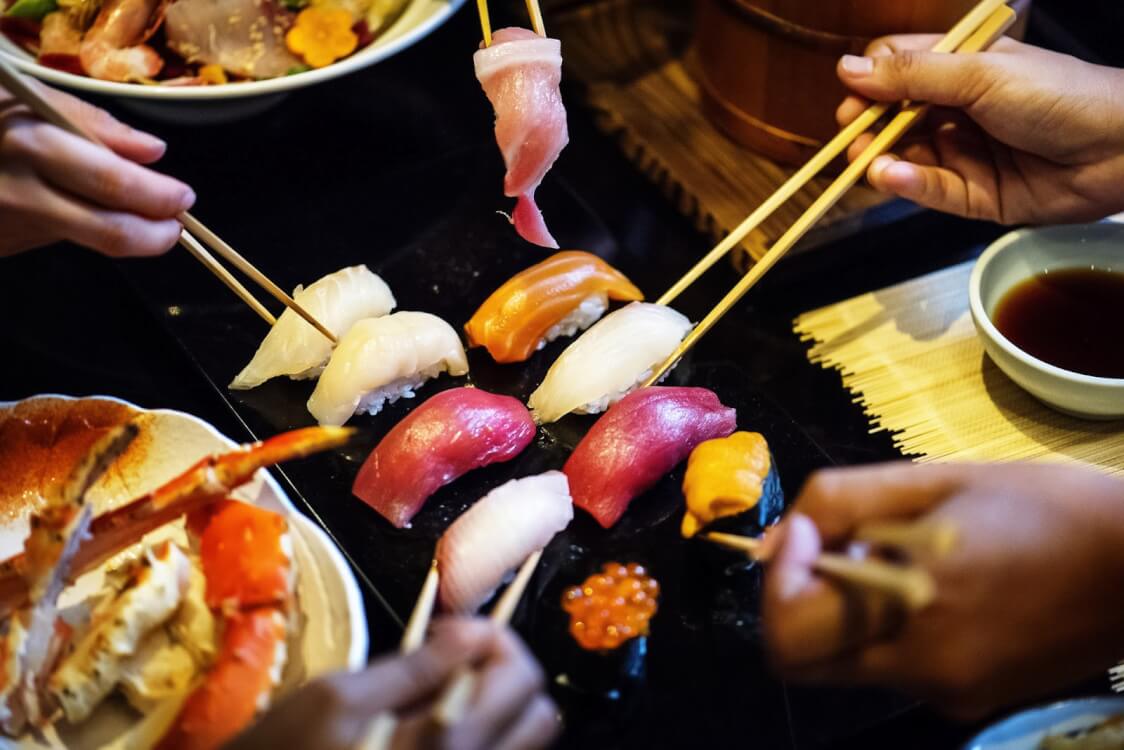 Sushi has taken over almost everywhere you step foot. It's nearly impossible to find a city in the world that doesn't have a sushi restaurant. This popularity really comes as no surprise. It's a decently healthy food that comes in a wide array of flavours and styles.
Learning how to roll sushi rice on nori paper and making your own sushi is really fun. You can literally customize them however you want. Get crazy and be creative.
3. Xiaolongbao – China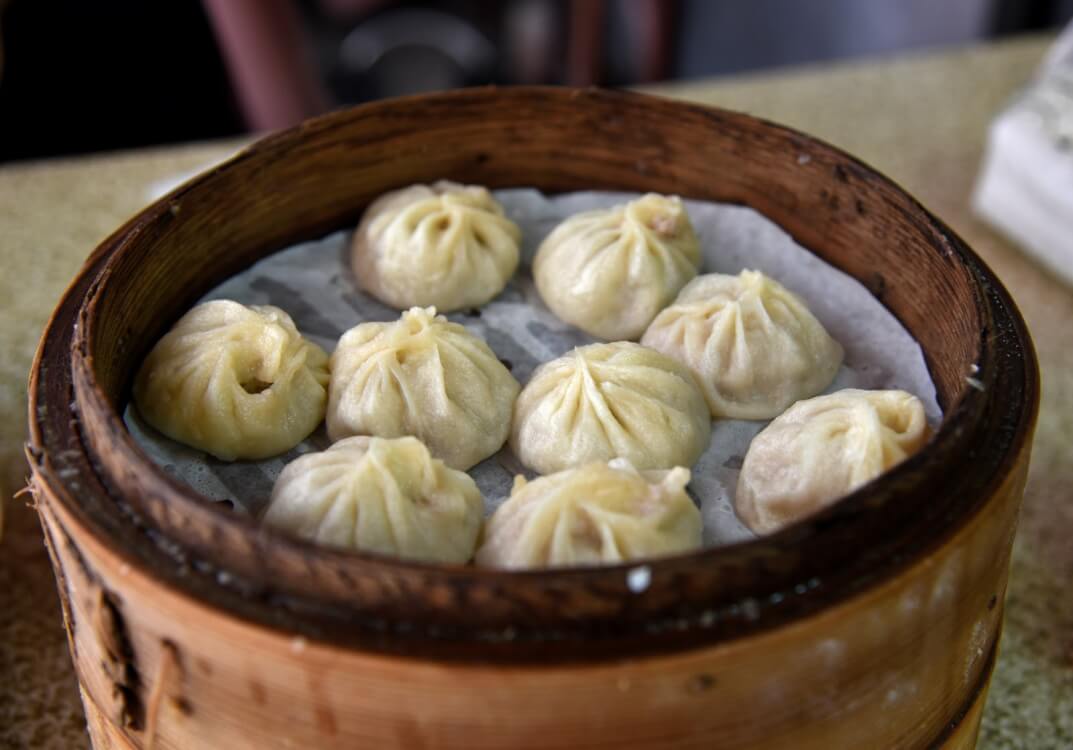 WARNING – Xiaolongbao is tantalizingly delicious.
But if you are unprepared for the scalding hot soup inside it can take you by surprise. These little dumplings are native to Shanghai but have quite the collection of stamps on its passport.
4. Bhan Mi – Vietnam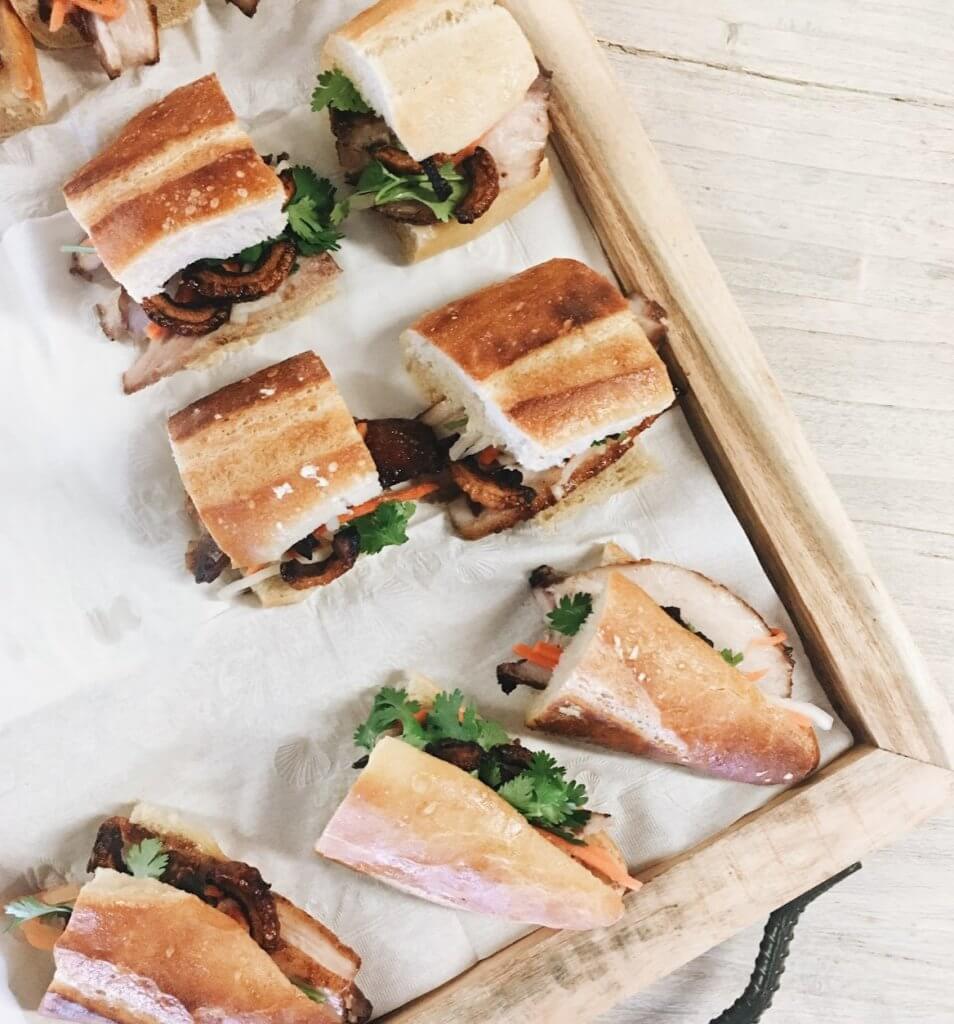 Also known as Vietnamese Subs to foreigners, bhan mi is easy to make at home. Bahn mi sandwiches are the perfect stoner munchies for those tired of making grilled cheese sandwiches. 
Plus there are veggies in it, healthiness factor instantly raised!
Make sure to get that duck pate spread nice and think for a delicious meal. But if you decided to purchase it from a restaurant and don't enjoy spicy food, ask for no jalapenos.
5. Haemul Pajeon – South Korea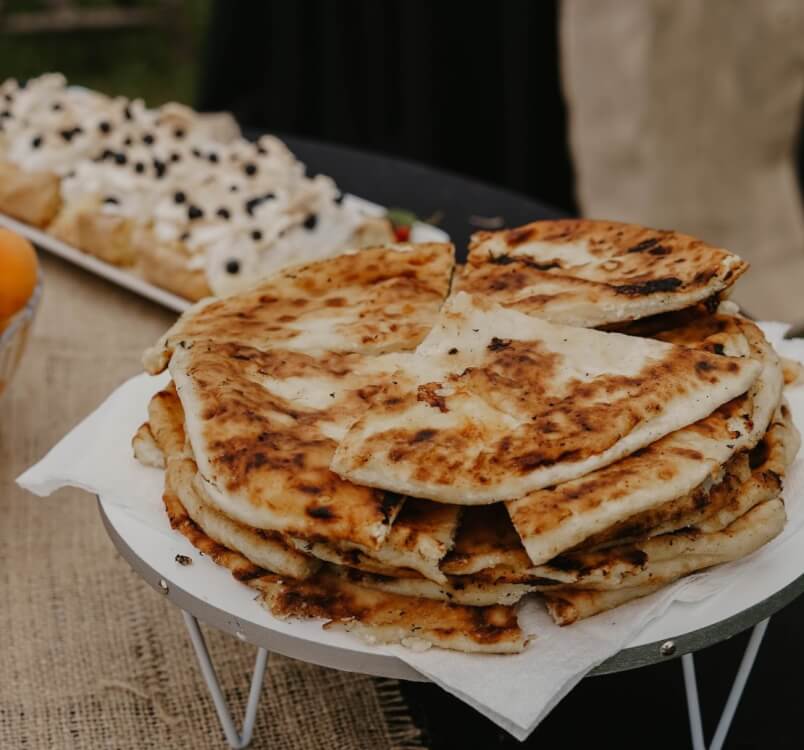 Last but definitely not least on our culinary tour for the best stoner munchies around the world is Haemul Pajeon. While pancakes are fantastic, Haemul Pajeon is on a whole nother level. Made with eggs and an assortment of vegetables and protein of your choice, it's a healthy stoner food.
It's possible to have just one, but we suggest making two. We know how people get after smoking a couple of joints.
Stoner Food Makes the World Go Round
Eating with friends and family around a table is a timeless activity. It brings people from all over the world together, breaking barriers and filling tummies. 
Not only does it unite nations, but it's also our source of energy and fuel for our bodies. It's easy to get blazed and devour whatever's ever available. But with a little bit of love, preparation, or an understandable desire to eat out something healthier, we feel better in return.
There are a million other stoner munchies that could be added to this list. So let us know your favourite, and we will add them for future articles. 
Until then, happy munching, bong appétit.
---
All photos from Wikipedia Commons and Unsplash